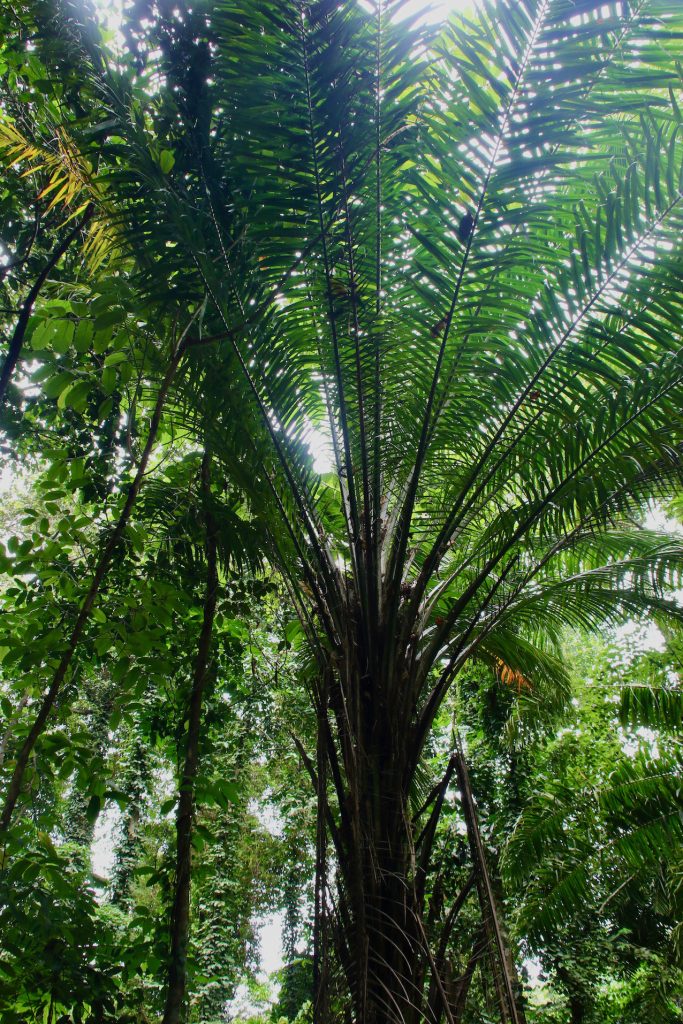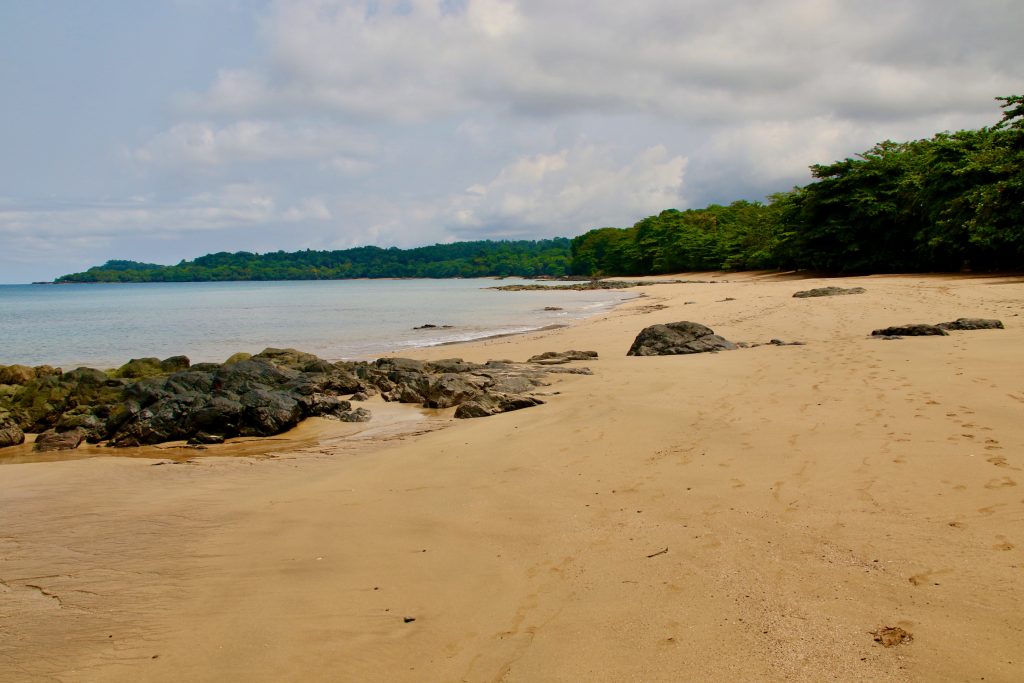 This is a trip that has been delayed several times and was due to be taken around 3 years ago. Starting from Lisbon, we are off to Sao Tome, an island off the West African coast and a former Portuguese colony. It's 2,500 miles and 5 hours to the Ghanaian city of Accra, flying over Casablanca in Morocco – good clear views of the Atlas Mountains – then over Mauritania, Mali and Burkina Faso. Most of the passengers get out here, leaving us with half a dozen or so to fly for one more hour to Sao Tome. It's on the equator opposite Gabon, just below Cameroon and Equatorial Guinea. The visa and covid formalities are efficient and we are driven for two minutes to Omali Lodge – the shortest taxi ride ever. It's New Year's Eve, which means a buffet in the garden by the pool and entertainment in the form of an old guitarist from Principe and a well-known band from Sao Tome.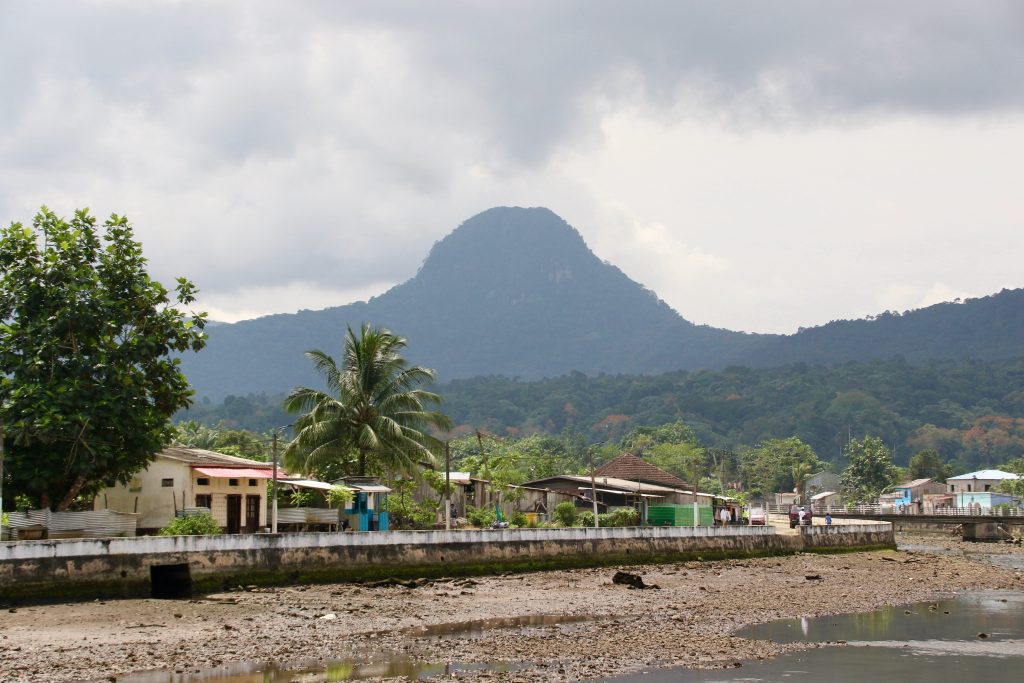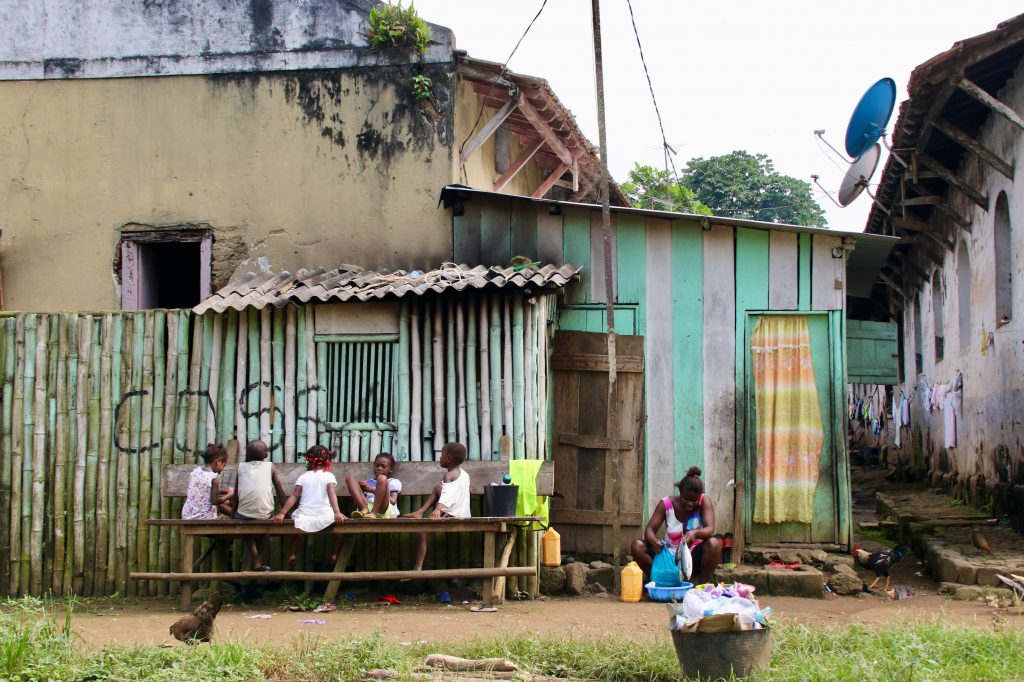 Pronunciation briefing: the emphasis for Sao Tome is "shout at me" and Principe is "Principal" with a light acute E on the end. Both these bands are mentioned in the Bradt guidebook. The first act is Gilberto Gil Umbelina. He is one of only a hundred or so people left to speak  Ling 'iye – a patois developed by Anogolares, escaped Angolan slaves from the 16th century. In 1970, the language was predicted to die out within 30 years. His songs have done much to perpetuate it, and the songs sound like a mixture of calypso and dramatic tango, lamenting one's homeland or lost women. The main act are O Rock Som and they play for a staggering 3 and-a-half hours plus. Unfortunately, both guitarists are having significant tuning problems and almost all of the songs sound pretty much identical. We go to sleep with our earplugs in.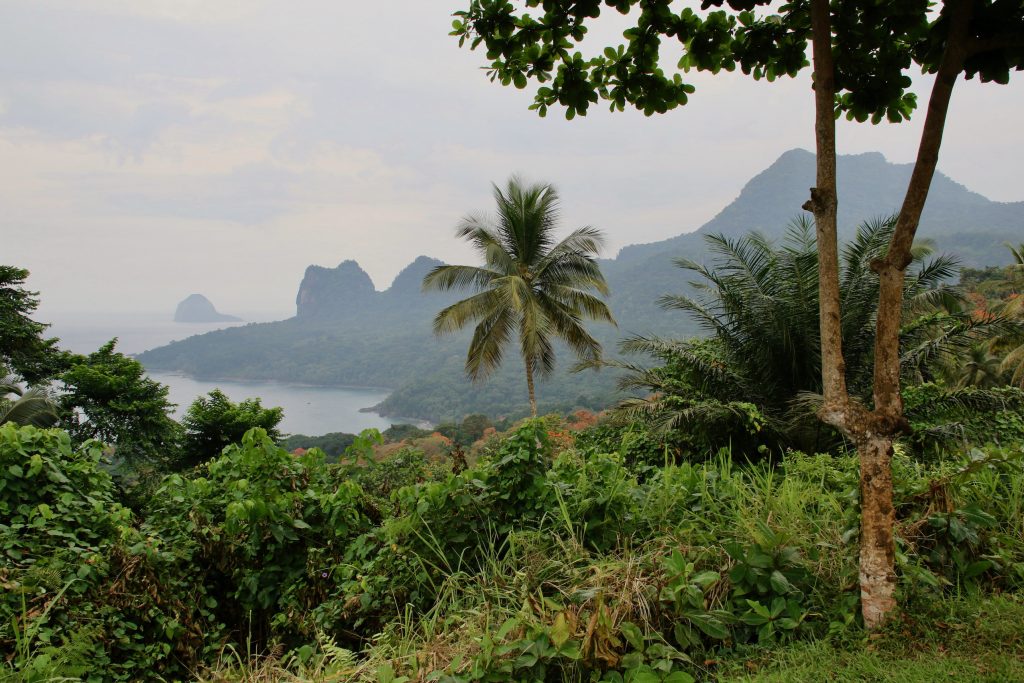 The next day is a prompt start for a 9am flight to Principe, which takes 30 minutes. This is full throttle rainforest on an island about a third of the size of the Isle of Wight, 200km off the coast of Gabon.The first thing you notice at the tiny airport are volcanic phonolite pinnacles standing out of the green canopy. A 30-minute drive through dense forest takes us through Roca Sundy, an ex-plantation centred on a series of colonial buildings. At the height of production 400 people lived here, churning out chocolate, coffee and sugar cane for the Portuguese. 95% of the island's population were lured here from Cape Verde to provide the labour. Many were not paid and never received their return transport, and that was that.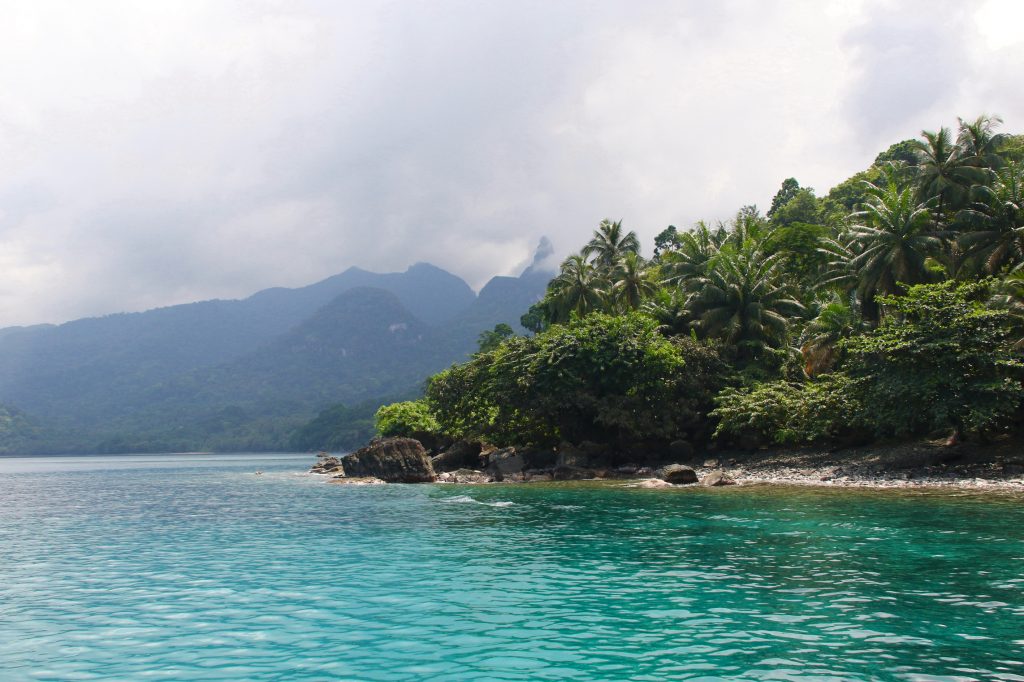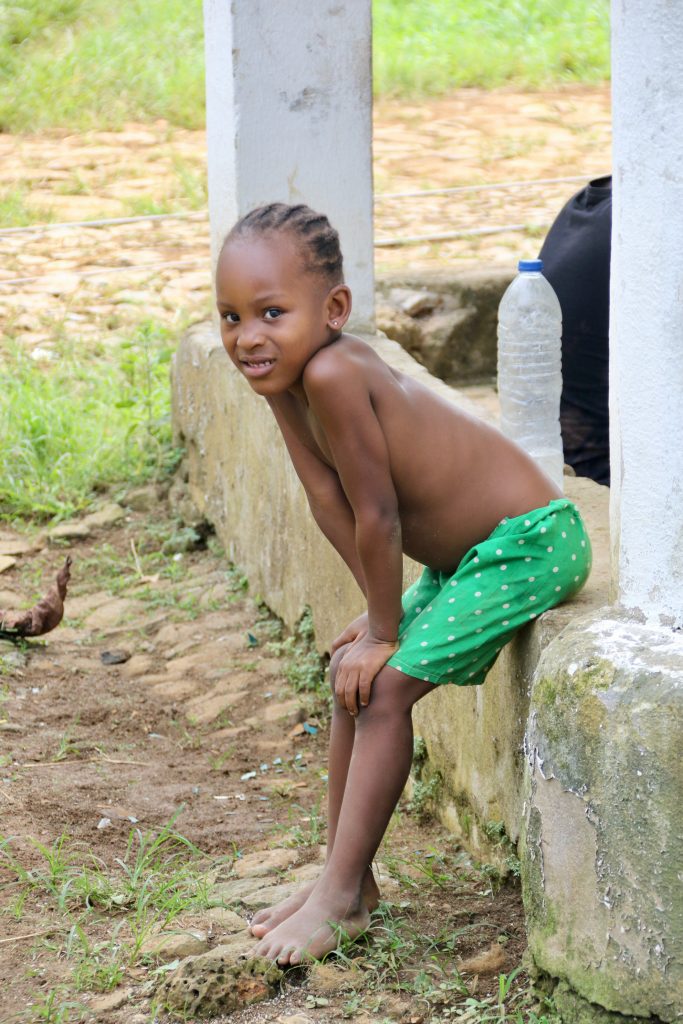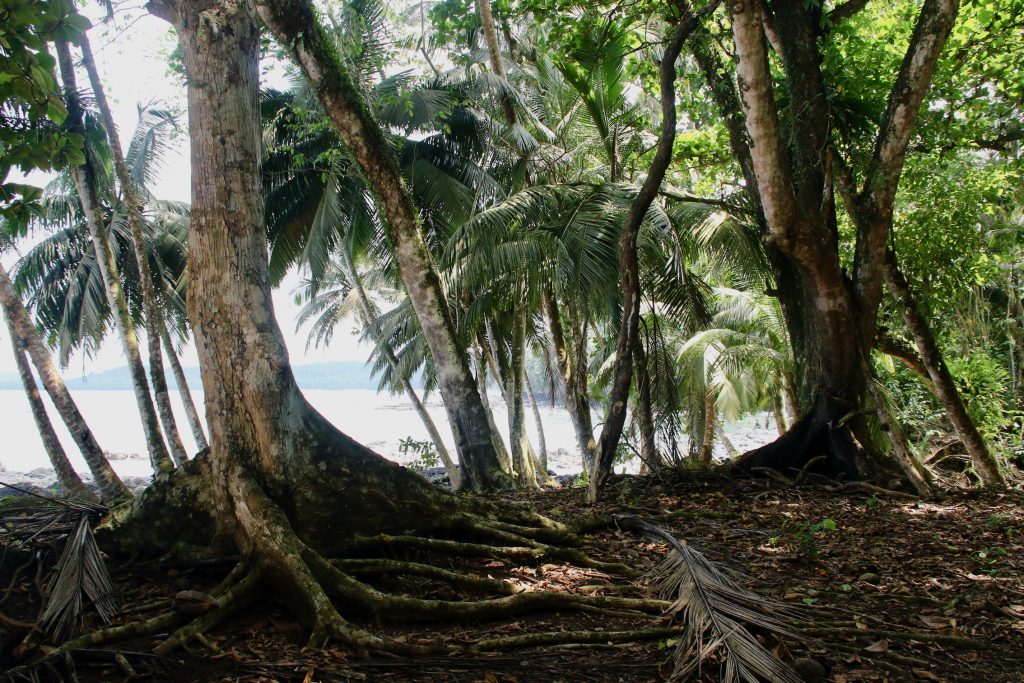 We check in to the immaculate Sundy Praia, which has been sensitively built on an exquisite spot. It was the brainchild of the rich philanthropist, Mark Shuttleworth, the first African to go into space. He invested heavily, setting up the HBD company (Here Be Dragons) whose non-profit arm now employs over 600 people. Locals are trained, educated and employed. Our villa is huge and immaculate. We are now in the middle of the rainforest, where the dense canopy goes all the way down to the beach. The hotel can't be seen from out to sea or from overhead. Walking to and from the villas involves an ever-changing natural scene including large numbers of land crabs that emerge at night, snakes, yellow-billed kites, monkeys, parrots and praying mantis. Bird calls punctuate the daylight hours with golden weavers darting about, swifts overhead and ibis on the beach.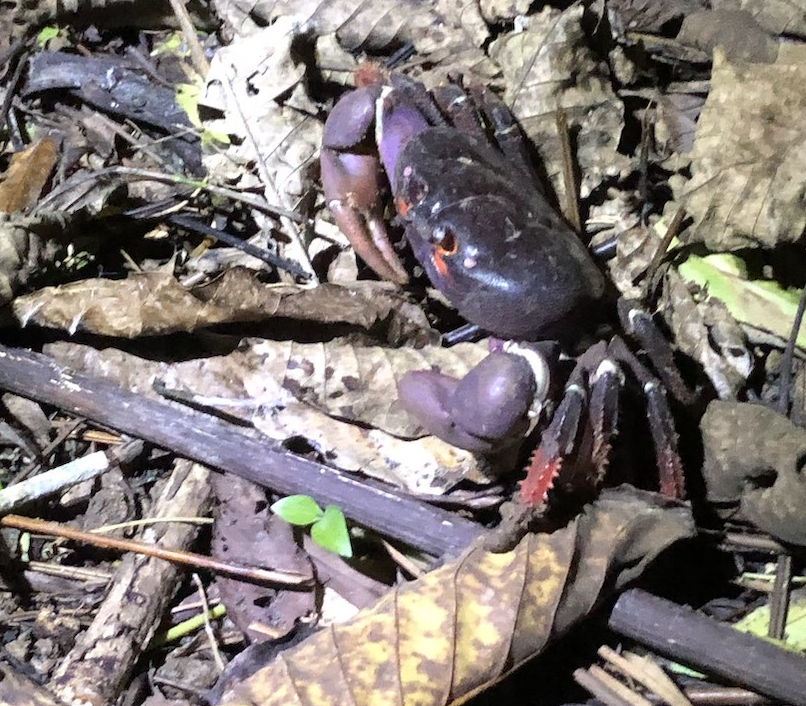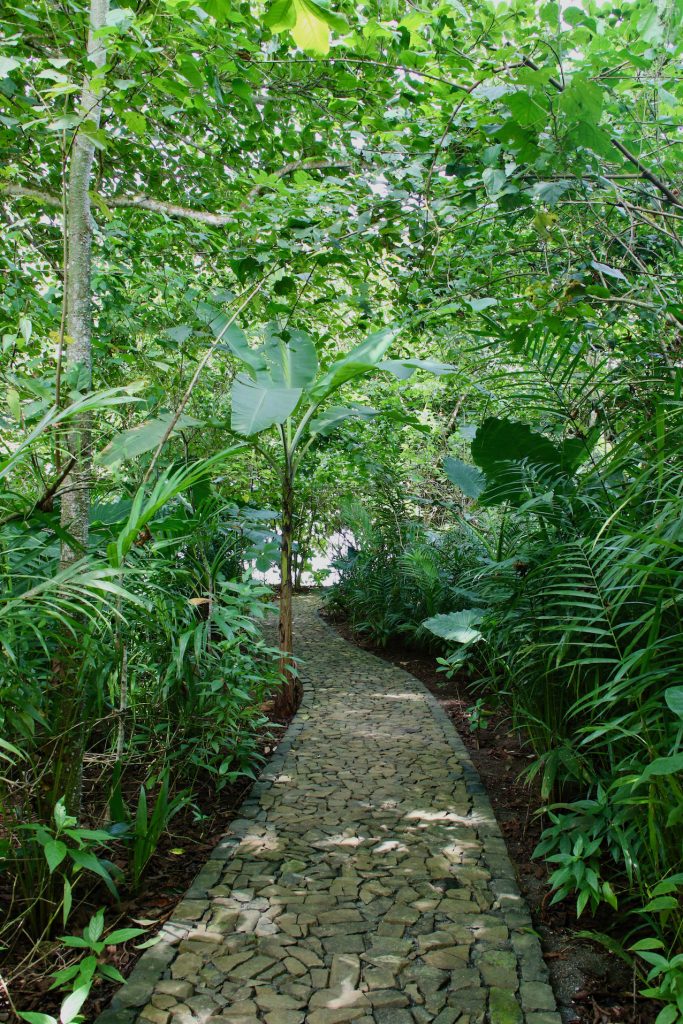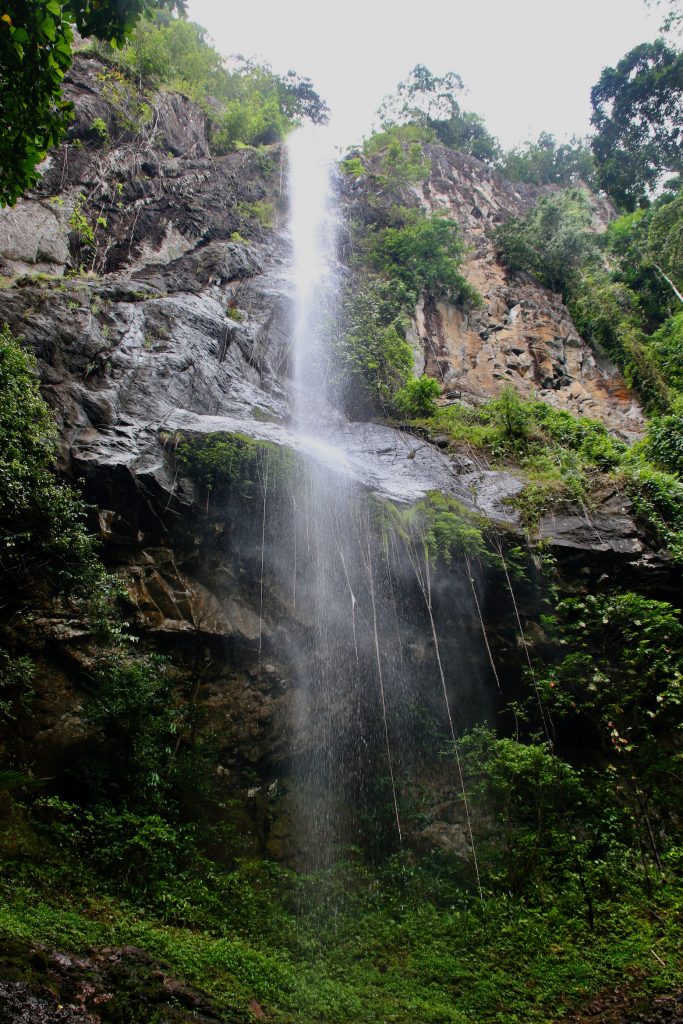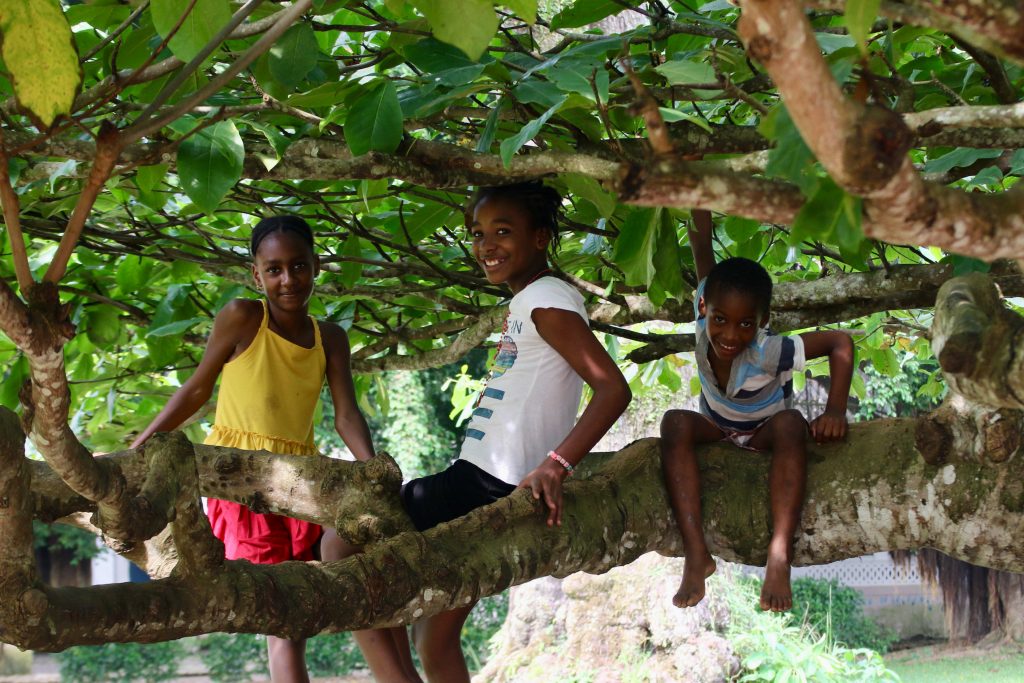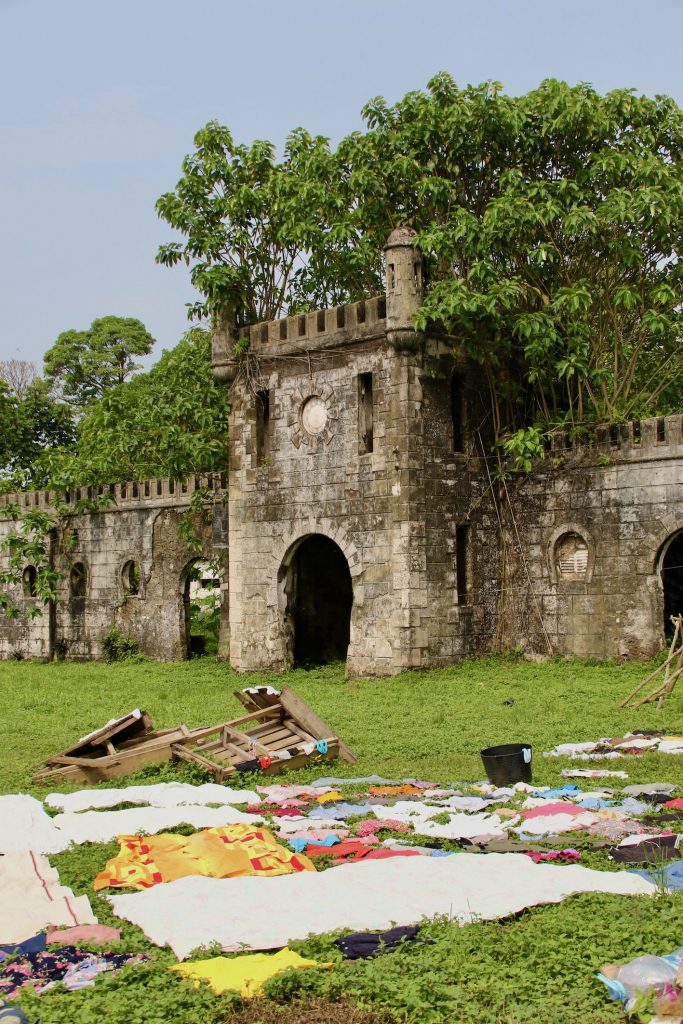 Our first trip out is to the Oqué Pipi waterfall, which sounds exotic but actually means large vagina, which seems a somewhat unnecessary name. It's a hot hike up there but with a rewarding dip in the plunge pool at the end. Bafflingly, the fall looks absolutely nothing like a vagina, or at least one that I have ever seen. The day after we look around the island. The view of the National Park from Terreiro Velho is stunning, with strong peaks, dramatic coastline and dense forest punctuated by the blossom of orange cacao trees. The capital Santo Antonio is technically the smallest in the world and there aren't many people there. Roca Pacenzia is an abandoned plantation showing the decay since the Portuguese left in 1975 when the communist government nationalised everything and took investment from Taiwan and China. Belo Monte is another plantation now converted into a hotel with a museum attached. The view here on the North-Eastern tip of this tiny island (approximately 10 miles by 5) are fantastic, especially the one down to Banana Beach. But the best trip of all is the last, by boat on the west coast to the Bay of Needles. On a beautiful calm day, this gives us great views of every shape of volcanic phonolith you could imagine – round, jagged, pointy, table-shaped and so on. These ancient tough rock outcrops stand proud of the dominant rainforest below. Great stuff, with moody clouds scudding overhead. We weight anchor in an idyllic bay and snorkel in amongst the parrot fish.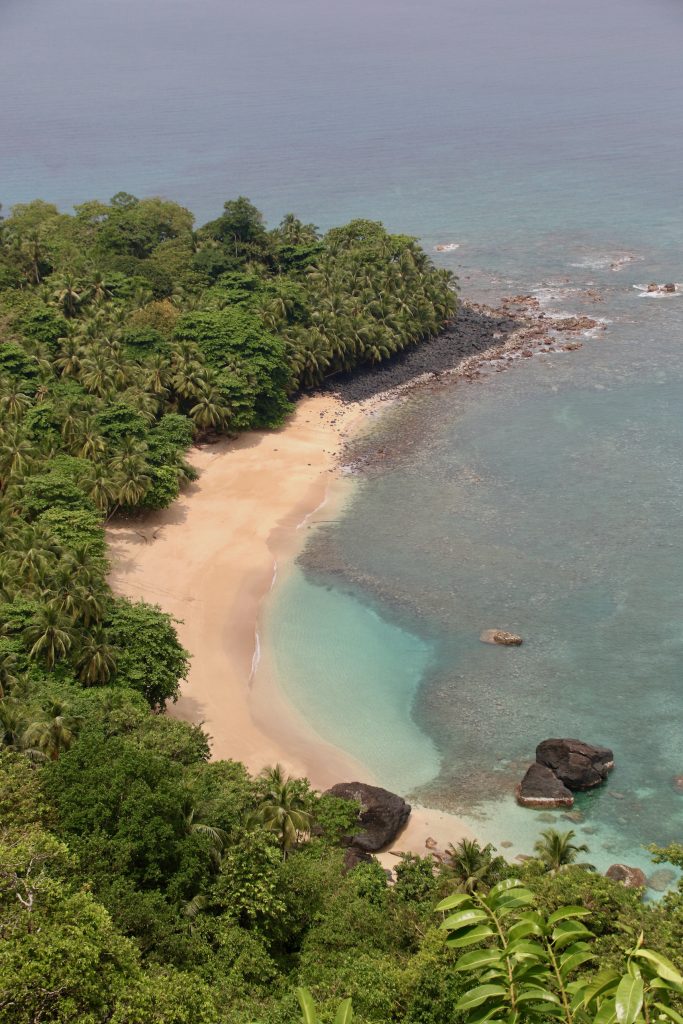 Principe is a rare outpost in a crowded world. It takes work to get here, but it's worth it. There are few places left that are so unspoiled. It's not something you can do on a whim, and it takes a fair bit of money to stay at the few hotels here, so there is some sense of elitism, and yet the tourism definitely benefits the economy greatly. Returning to the larger island Sao Tome, we have a very smooth flight in a twin-engine turbo prop with about 25 people on board. We are back at Omali Lodge as a pitstop and immediately take a taxi into town to track down some African masks for our collection. The sky is threateningly dark. It is a pleasure to return to some basic food such as a pizza. The chef at the previous place has been very perverse for the last two nights – first of all decreeing a chocolate night to celebrate the island's most famous asset. The result is chocolate soup, chocolate gnocchi, chocolate tagliatelle and so on. It all tastes the same and none of it works. The following night is "fruits of the island" – sea snails (no thanks), some weird gloop to be mixed with cassava and a sauce that smells of paraffin. We return to our room having effectively eaten only some bread.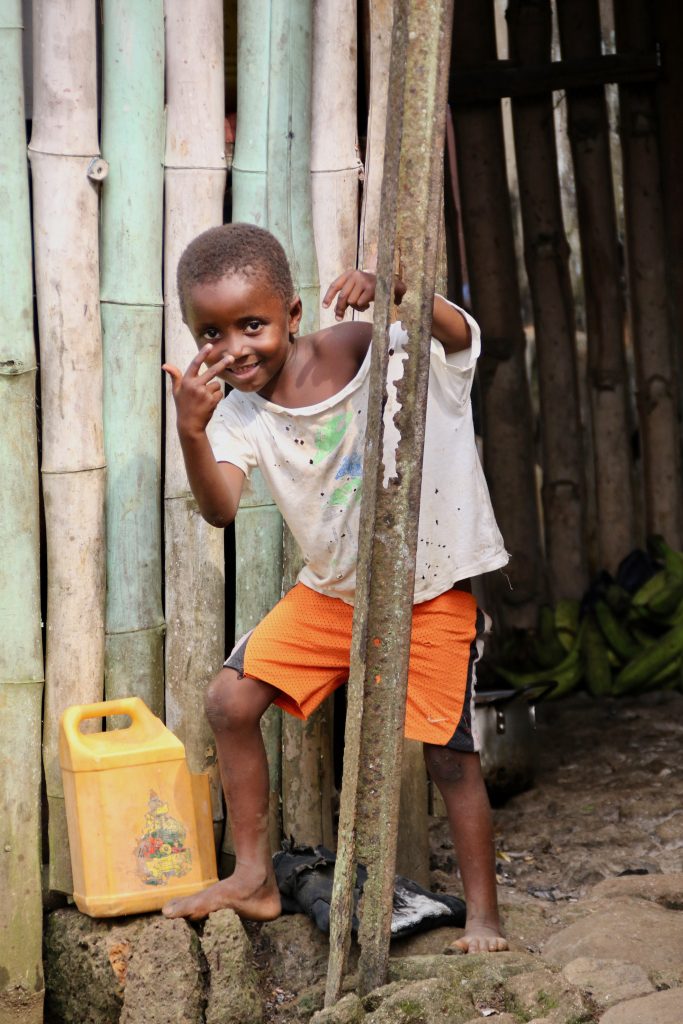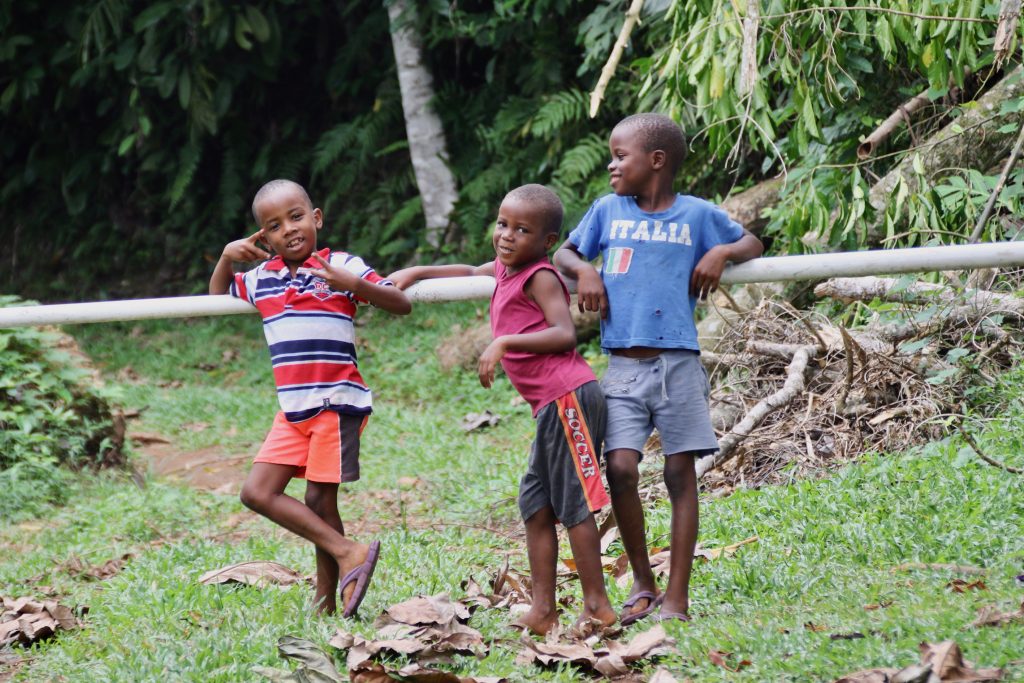 Back at Omali Lodge we begin preparation for a return to Lisbon. There's a nice pool with a cluster of palm trees, one of which is full of large bats. They fly out at dusk in ones and twos, or en masse during the day if disturbed. The covid test laws are changing as we are out here; we downgrade our PCR tests (260 Euros) to a local antigen test (30 Euros). We double up on the clinic visit by attending to an ear problem for Sarah, and then we are all set to fly in the evening.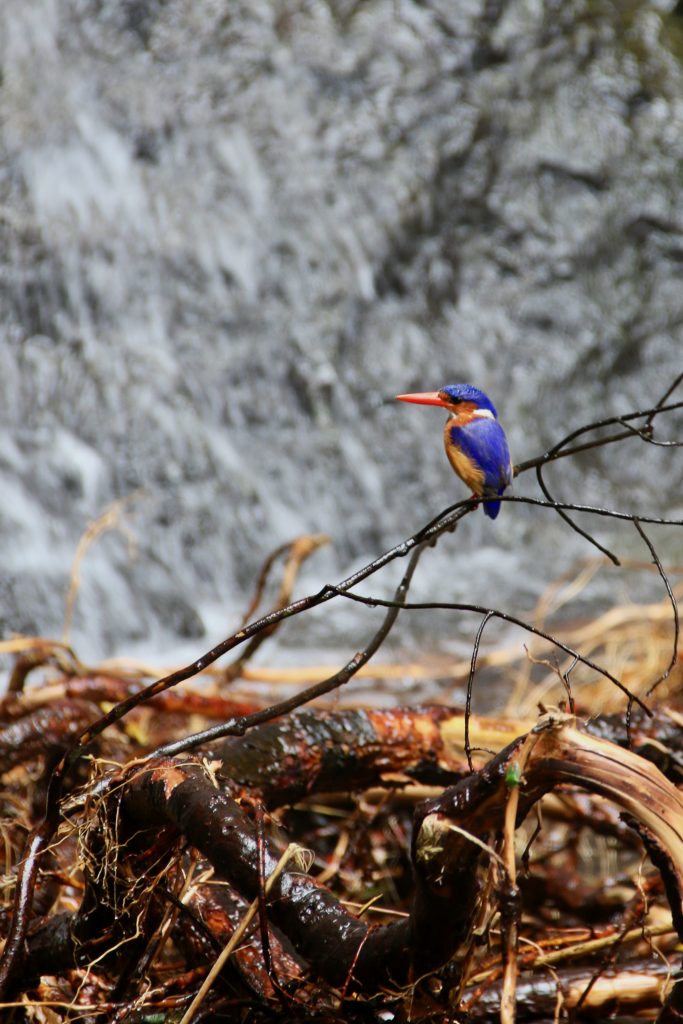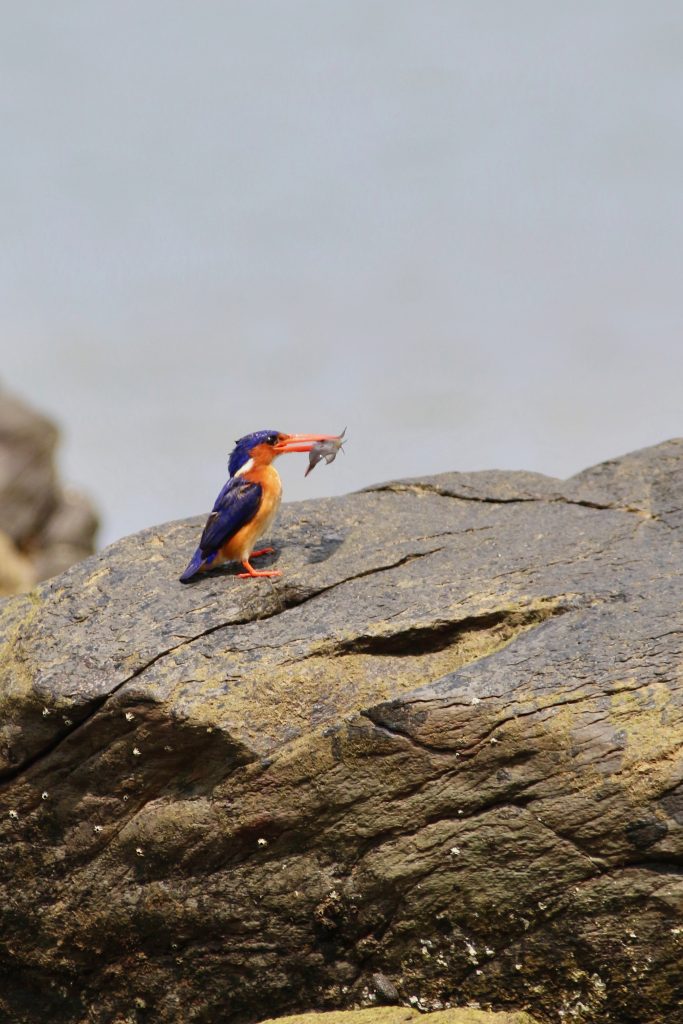 Closing remarks on Sao Tome and Principe. This is a long way from anywhere, so there are logistics to go via Lisbon or Ghana – not much of an ordeal. Accommodation can be excellent if you are prepared to pay top dollar. Relaxation is guaranteed. The weather is variable, being on the equator. It can rain or be cloudy every day, but then it could be non-stop sunshine. The people have a lovely attitude. The only things likely to frustrate are variable food and slowness of service. Things taking a while to arrive is an attitude that can be relaxed into. The food just depends on how much seafood you like, and how posh you are prepared to go. And if you make it to Principe, you will experience frontier rainforest that is rare to find these days. Highly recommended for those who like a bit of adventure. 8-9 out of 10, depending on how brave you are.