TRINIDAD & TOBAGO DECEMBER 2022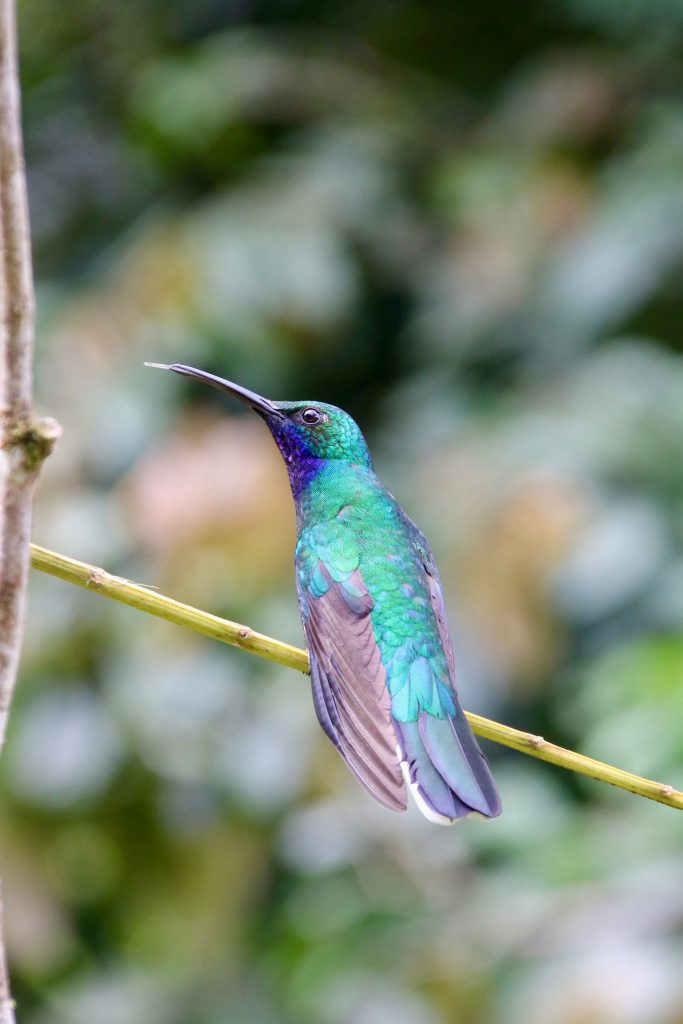 It's a pleasant short flight from Georgetown to Port of Spain with the weather significantly improving en route. We land against a warm sunset and return to the Kapok Hotel to be reunited with some luggage and regroup by throwing a fair quantity of it into the laundry service. In the morning we embark on a small city tour. Ascending to Fort George provides an excellent orientation opportunity. The city spreads out to the west, with Venezuela only 7 miles away and a few small islands in between. To the south is Caroni Swamp. We head north, climbing up to Maraval, through posh housing in gated communities that cost $7,000 a month to rent, and up to Paramin. On the way we drop into a bar where the guys are watching the football – one of the best views from a bar you'll ever see, over lush fields full of chives, rosemary, peppers, and tomatoes. High lookout points give us views of the north coast looking down to on Saut d'Eau Island.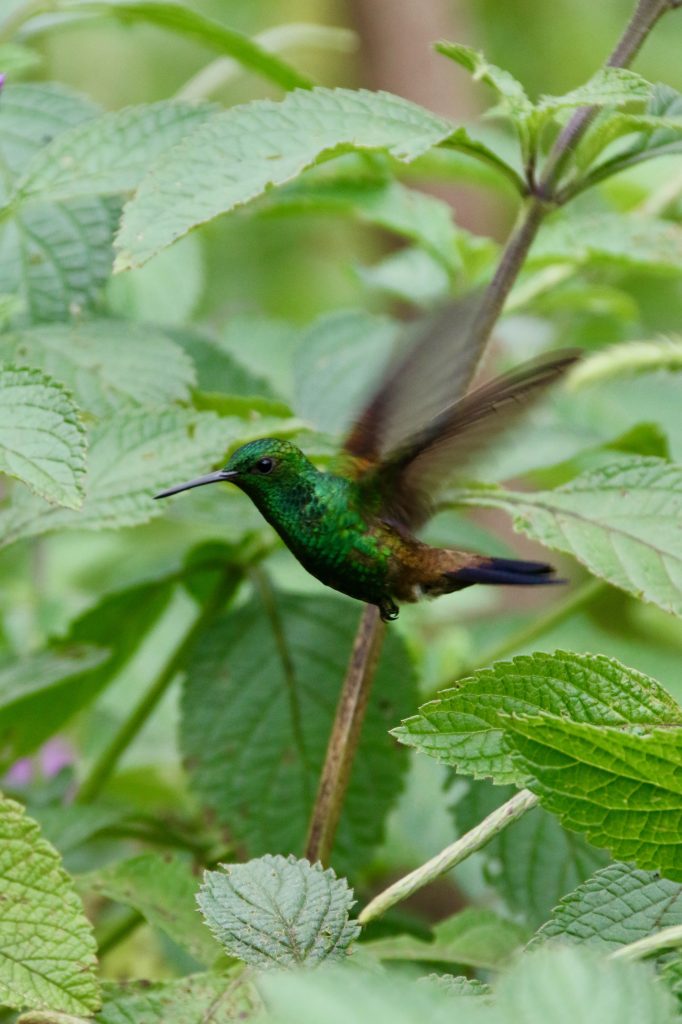 We can see Maracas Bay from up here, and that's where we head next. Despite being the most popular beach in T&T there is barely anyone here. We tuck into a Bake and Shark lunch (fillet of fish in a bap) and watch some slightly bonkers guys enacting a carnival scene pretty badly – two of them hammer out a rhythm on some oil cans whilst the others (one dressed as a gorilla) cavort around with a rubbish bin. One is dressed as a blue devil but appears to have the wings of a butterfly – not very scary. He waves a faux trident around for reasons that are unclear. It's a pleasant round trip with clear views at the top rapidly replaced by clouds rolling in off the sea.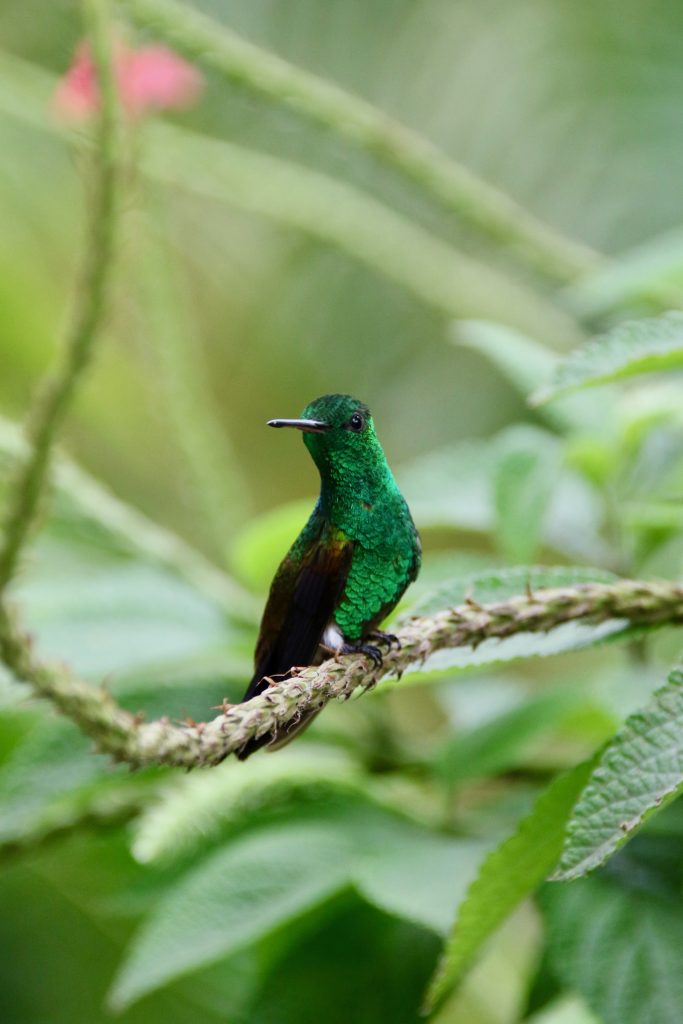 The next day we head down the west coast with a range of pit stops on the way. At Waterloo there is an Indian community who have built a temple to Hanuman the monkey deity who stands a hundred feet high adorned in bright red. Nearby is the so-called Temple in the Sea. A guy called Sewdass Sadhu was told he could not worship at the temple because of his lowly caste status. So he built his own. It was taken down, so he decided to build another on undisputed land – the sea. He carried rocks in a truck to create a small island. When the sea washed the truck away he completed the job on his bicycle. Some dedication. But after all that it is actually a fairly unremarkable sight and not really worth the drive.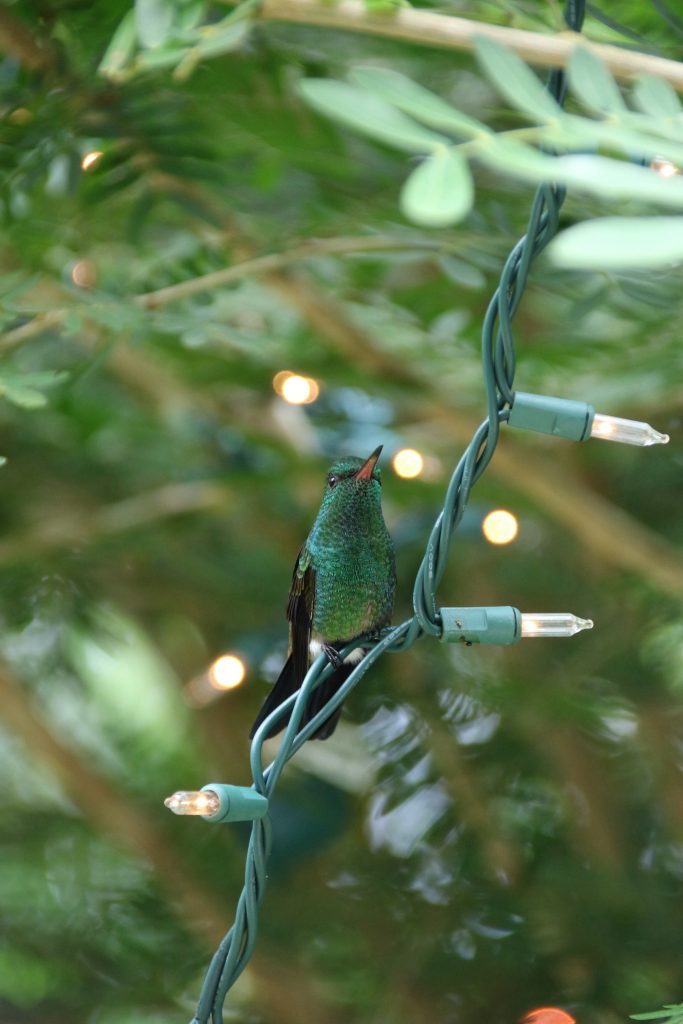 We continue on through an endless industrial complex full of hideous factories at Couva, to arrive at a bird sanctuary in a decommissioned oil refinery at Point A Pierre. This is a rather twee, very small Wildfowl Trust with some ducks, parrots, and caiman but again not really worth the drive in its own right. What is thoroughly worth it is the extraordinary Pitch Lake at La Brea. The biggest of its kind in the world, this combination of oil, water and mud oozes out of a seam that runs all the way to Venezuela. It's very peculiar stuff and constantly shifts between a solid and liquid state. If you don't know where to put your feet, you'll fall in and die. Our guide navigates us through it all – a boggling blend of volcano, geyser and oil well all rolled into one. This alone was worth the long trip down the coast.
The next day we have a bizarre experience at a place called Yerette, where a retired professor has become a hummingbird expert and turned his garden into a place where most local species congregate – fizzing around multiple feeders whilst flashing their impressive range of colours. What should have been a relaxed photo opportunity is in fact more like a lengthy school lesson, with the old man in the chair droning on for what seems like ages about the minutiae of every hummingbird species. Punctuated by a lot of pointing, excruciatingly long pauses and a seemingly unending list of rhetorical questions, we retire somewhat punch drunk with avian factoids. There is a limit to what the layperson needs to know about a specific species, and this guy has undoubtedly exceeded it. Safe in the knowledge that the doughty hummingbird can fly at the speed of sound, survive Mach levels well beyond that of jet pilots, and exceed the upward thrust of a Harrier Jump Jet, we head off to Caroni Swamp. This provides a more leisurely delivery of ecological data. We have boas sleeping in trees, a range of herons, the occasional caiman, and a mullet which strangely opts to jump into our boat. Watching an osprey diving for dinner is fun, as is seeing the hundreds of red ibis flying in to roost, capped off with a dramatic swamp sunset of orange and purple.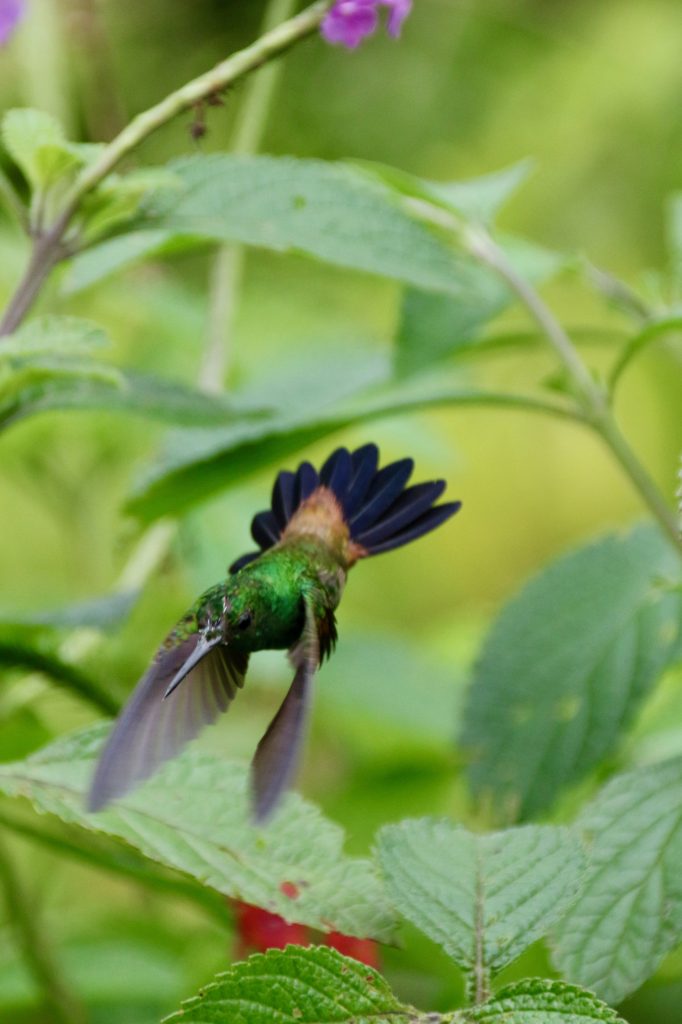 The next day we take a 3-hour drive to the north coast. A chunk of the east coast road has been washed away in a recent torrential downpour, so we cross the island via Sangre Grande ("Big Blood" – named after another one of the bloody conflicts here) and up to the top right corner of Balandra Bay, and then on increasingly tight, twisty roads to Grande Riviere. The Acajou Hotel has just six cabins and we are the only guests. On top of that, we are effectively the only people in town at all. A short walk down the wild beach reveals that everything is shut or being renovated. This is a turtle viewing location and we are out of season. We retreat to the lodge after being comprehensively bitten by sand flies. But the hotel is fine, the food is good, and so we dig in for two nights of R&R without activities.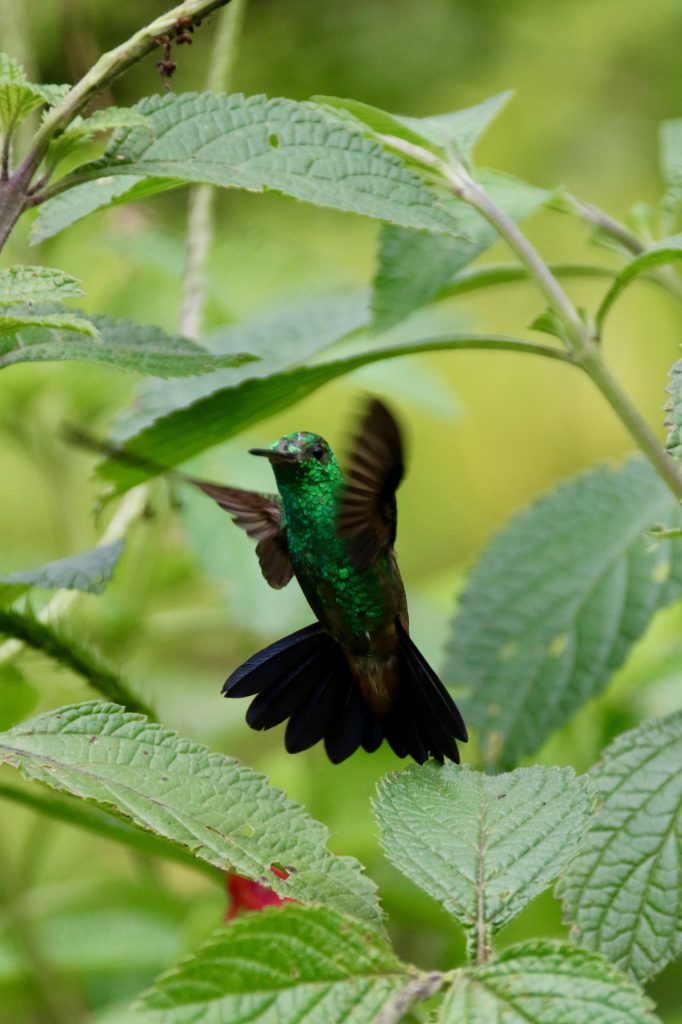 We repeat the journey in reverse to the airport in the centre of the island, from which it's just a 20-minute flight to the southern end of Tobago, where we are met and driven to the Blue Waters Inn in the far north on the Atlantic (Windward) side. We arrive in the dark and in the morning ride on a glass-bottomed boat past Goat Island to Little Tobago. There's nothing to see on the reef so it's not worth a snorkel – it's bleached and pretty dead like most are these days. The island has more on it – snakes, trap door spiders and a selection of small birds – but the main action is on the far side. This is a bird sanctuary where there is a large-scale collision between frigate birds (divebombing Tropic birds for their catches), red-footed boobies, and a peregrine falcon attacking what it could. It's a fun place to stand for 20 minutes.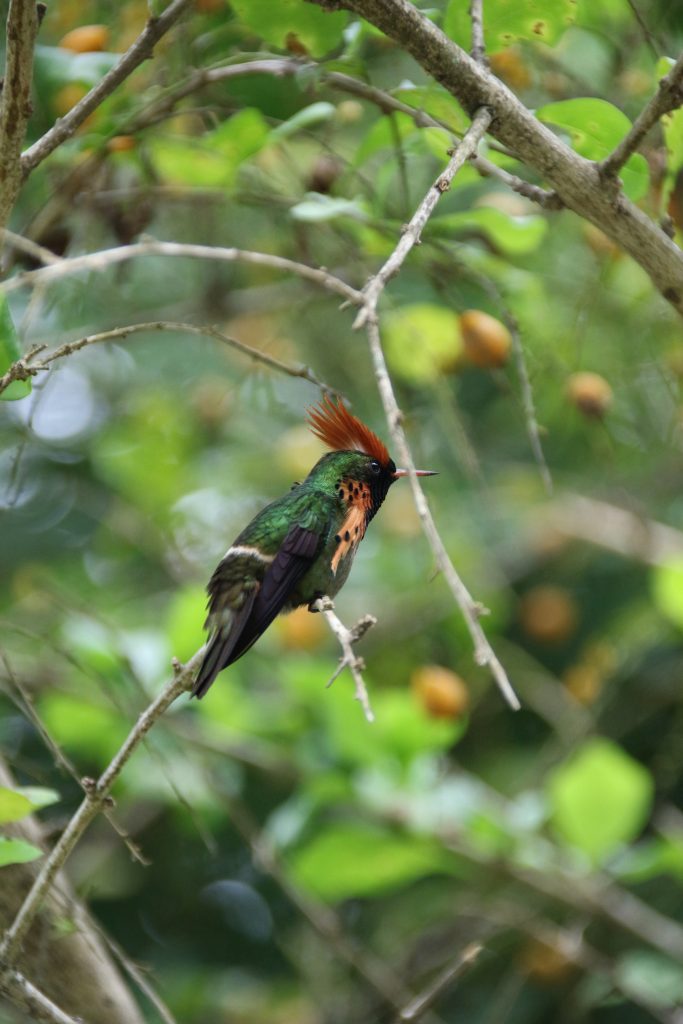 The weather is variable with periodic heavy downpours but the next day is pleasantly sunny and a full day of relaxation. The day after the heavens open and we abandon plans to hike the Gilpin Trace in the Rain Forest Reserve and visit the Argyle Waterfall. There's water pouring off the mountains and it would be an unpleasant experience. Instead we get in the car and do a gentle run round the north of the island: Charlotteville, Flagstaff Hill lookout, Pirate's Bay and back through the forest to Roxborough. We round off with lunch at Jemma's tree House in Speyside. Despite a certain amount of hype, it isn't built in a tree, it's just built around one.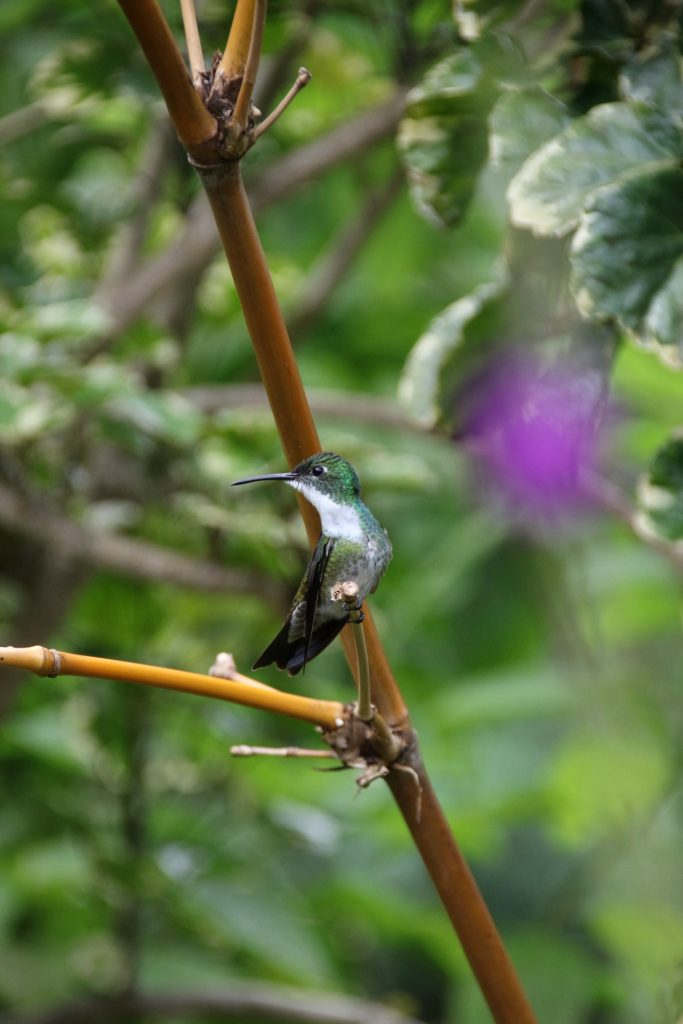 The next day we head south down the Leeward coast, stopping to take a peek at Englishman's Bay and Castara Bay where the waves come in strongly. On the edge of the reserve is a lady feeding hummingbirds. If you hold out a couple of feeders of sugar water, throngs of white-tailed sabre wings will descend. The nicest view from high up is at Parlatuvier, where we enjoy a rum and angostura bitters high on the hill at Glassgow's Bar looking down on an almost circular cove. We settle in at Bacolet Bay in the capital Scarborough, which is a pleasant but slightly tired venue overlooking a rocky beachlet. Opting for the pool instead, we are accompanied by a tarantula the size of a hand.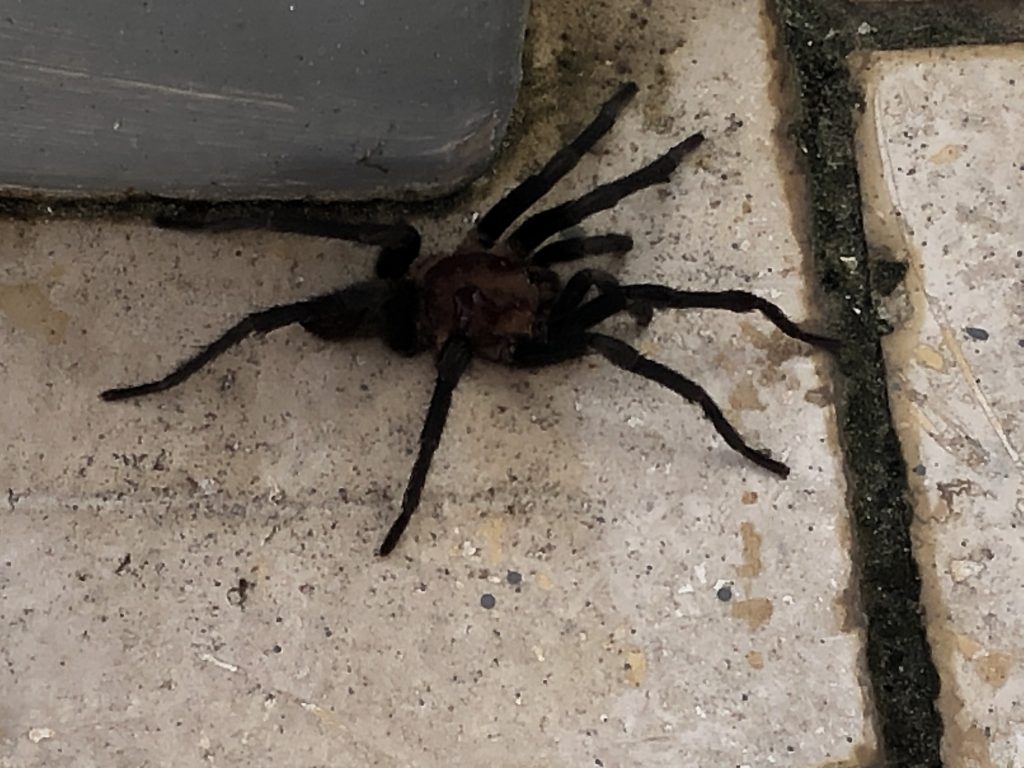 The day after it's choppy at sea so we abandon plans to visit the Nylon Pool and Buccoo Reef. Word is that these reefs are knackered anyway since thoughtless guides issued tourists with plastic shoes to walk on them decades ago. Instead we visit a couple of forts, several of which are little more than one or two canons next to a car park. We are fortunate that the weather improves to allow a couple of days by the pool after three weeks on the road.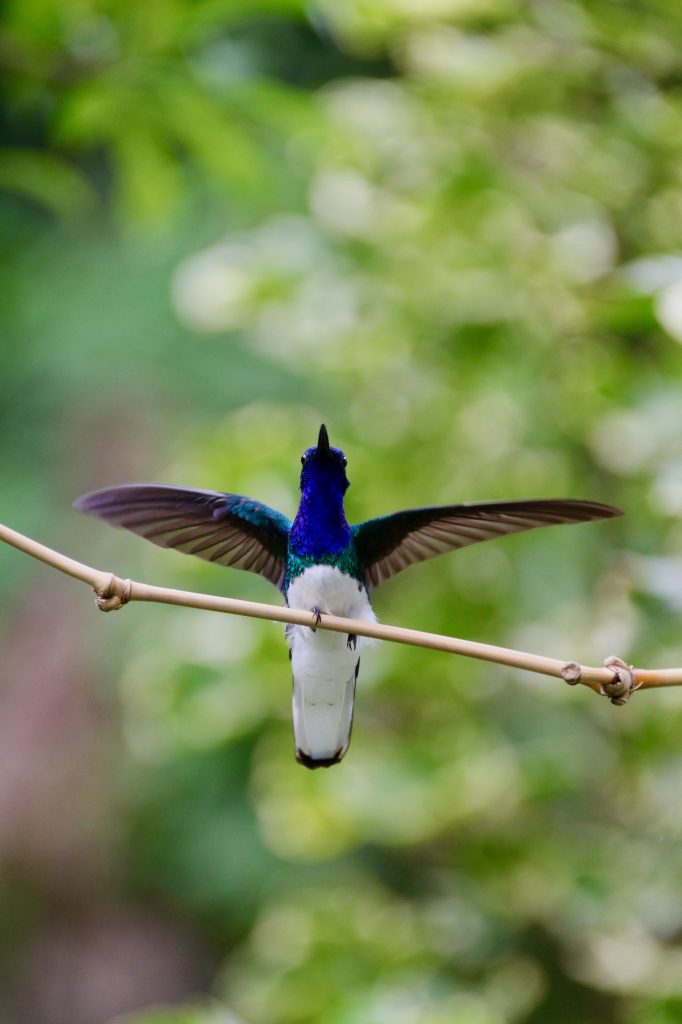 Concluding remarks on Trinidad & Tobago reveals something of a mixed bag. On the positive side, all the travel arrangements work well and a bit of sun is always good for the spirit. On the average to negative side…almost everything is significantly underfunded. Public areas such as forts and museums are frequently little more than a few rocks and a couple of canons. Port of Spain is mainly an urban mess, and there are endless miles of highway flanked by industry, usually rammed with too much traffic and its share of erratic driving. The sights in many cases are not worth the drive. Pitch Lake is the only one that really delivers. The Wildfowl Trust is tiny, the industrial complex at Couva is revolting, and the Indian Temple "in the sea" is nothing of the sort. As well as the underinvestment that accompanies government corruption, many places have barely begun to recover from the effects of Covid. A typical comment is "We used to have a massage service but she died." Many who were in tourism have had to turn to other things and haven't come back. In one example we travelled for 3 hours to the north coast to find we were the only guests in the hotel for two nights and everything else was shut.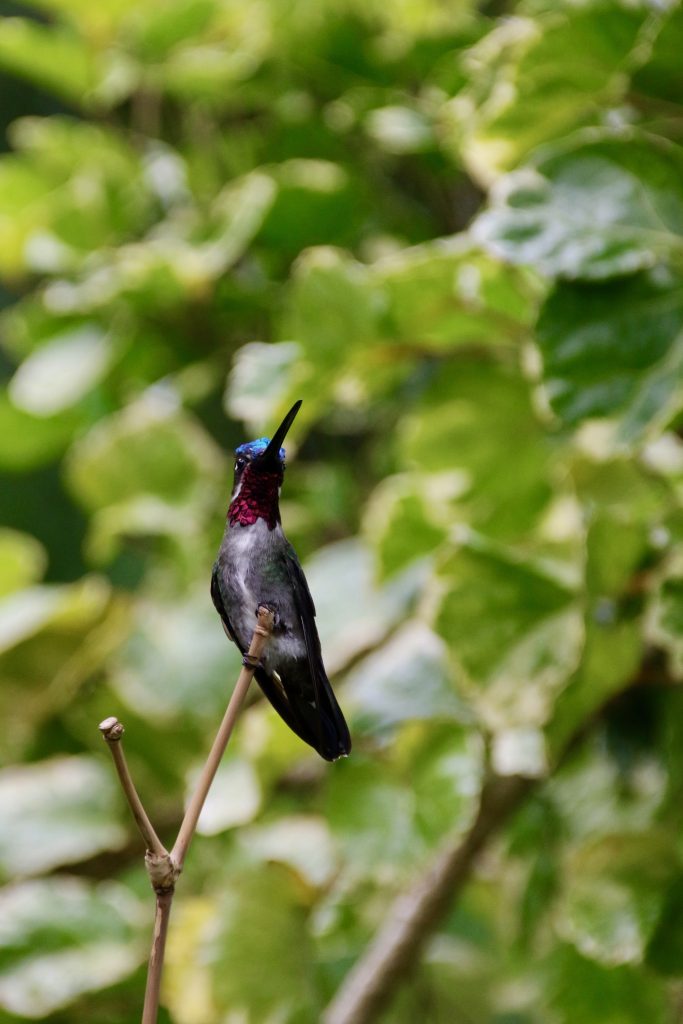 Biting insects are a significant problem here too. We have travelled all round the world into many a rainforest and have never been bitten this much. Five minutes on a beach in Grande Riviere led to such an onslaught of sand fly bites that we were still itching two weeks later. Even worse is the near-invisible Congo Fly – about the size of a full stop, the bites become pus-filled volcanoes that last for more than ten days. The food is pretty average – often presented as "chicken or fish?", it emerges looking relatively similar in many restaurants. The history is broadly interesting but with the lack of any blockbuster castles or similar monuments, it pretty much boils down to one rolling monologue in which you can substitute practically any version of English/Spanish/Dutch winning or losing in any number of combinations. Overall, broadly enjoyable and in some respects trying its best, but currently somewhat limping in with a 5 out of 10.