ANTIGUA OCTOBER 2021
As lockdown travel rules relax, people can get moving again. Our excuse is a landmark 60th birthday and a wedding anniversary, so we head to Antigua. Why not? Gatwick airport is pretty empty but there are plenty of takers on the plane, and soon we are on our way. 4,000 miles and  8 hours later we are landing at sunset at VC Bird airport. Vere Cornwall Bird became the first prime Minister of Antigua & Barbuda after struggles in the labour movement. An imposing 7 feet tall, he was voted out then in again, but seems to remain a respected figure in the history of the nation.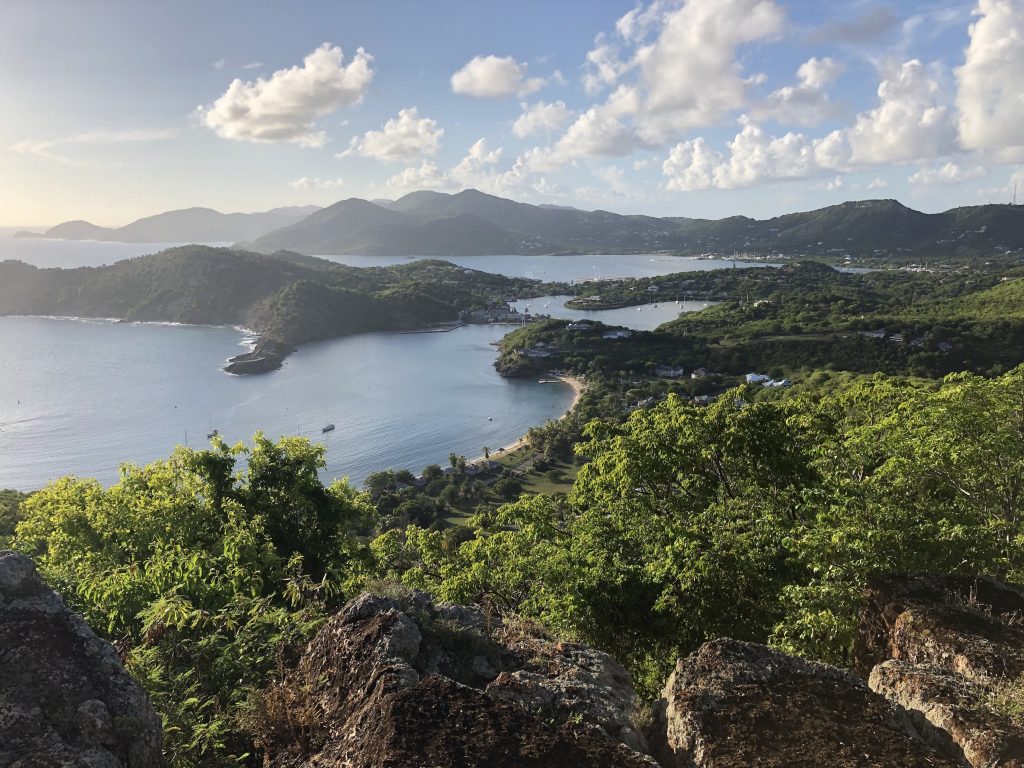 After a 45-minute drive to the south of the island, we arrive at The Inn at English Harbour, a beautiful hotel spilt between reception and dining high on the hills then down vertiginous tracks to an idyllic beach below. It's the classic scene of a sheltered bay, white sands, dotted palm trees, and immaculately manicured gardens populated by brightly coloured plants and birds.   The bright yellow bananaquit is a favourite with its bright yellow breast and tendency to steal your breakfast, along with tiny iridescent hummingbirds. On a different scale, huge frigate birds and pelicans lumber about out to sea. There's a small jetty on the beach, where the immaculately presented Captain Vere (admiral's cap etc.) will take you round the point to English Harbour. This was where Horatio Nelson (not yet Admiral or Lord) set up shop in the 1780s to police trade between the Americas and the colonies. The waterfront is dotted with old naval buildings – repair shops, officer's quarters, arms stores, canons and anchors.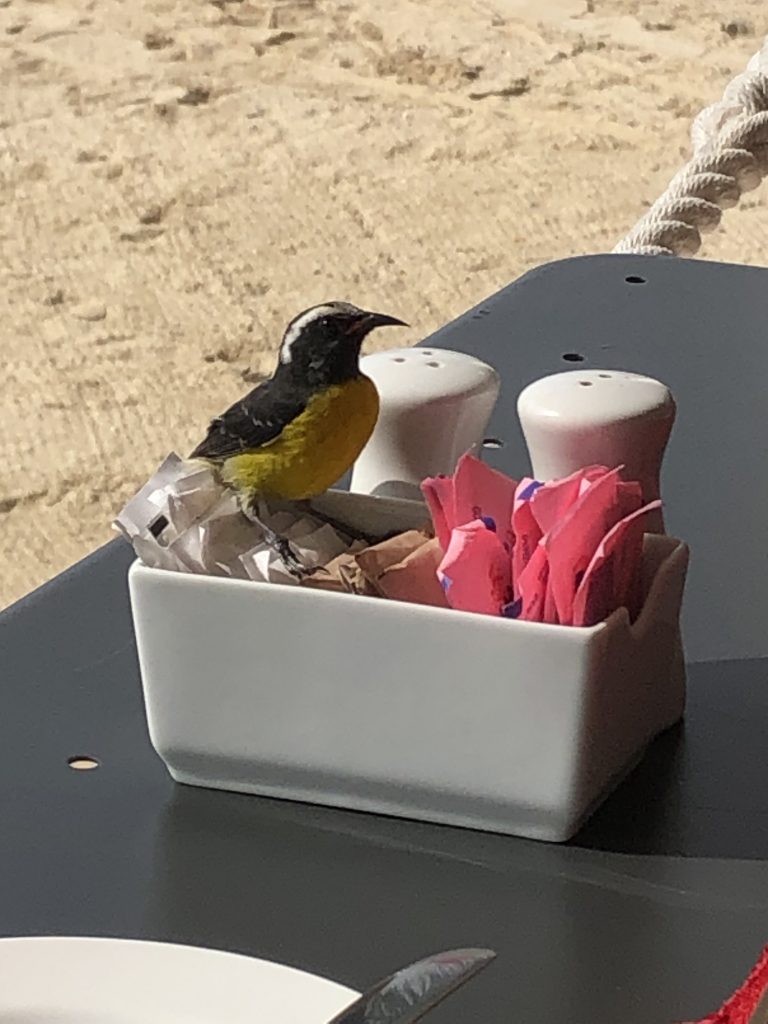 It's then an easy but not very exciting stroll across to Falmouth Harbour, a large horseshoe-shaped bay surrounded by hills and full of posh boats. Here we take a leisurely lunch at Cloggy's on a wooden veranda overlooking the water, spotting yellow-tailed pipe fish, pelicans and the odd turtle. Covid temperature guns are rife here, and an overheated English person can easily set them off. Cool down in the shade, and they'll let you in. There's good beer here called Wadadli and we discover what it means. It's essentially what Antiguans call Antigua – their equivalent to Blighty perhaps – and apart from that, it means nothing. There's a rather unnerving notice below some of the trees round here: Danger! Manchineel tree. The leaves, bark and fruit of this tree contain caustic sap which may cause injury if touched. Do not shelter under the tree during rain. You don't see that in the UK.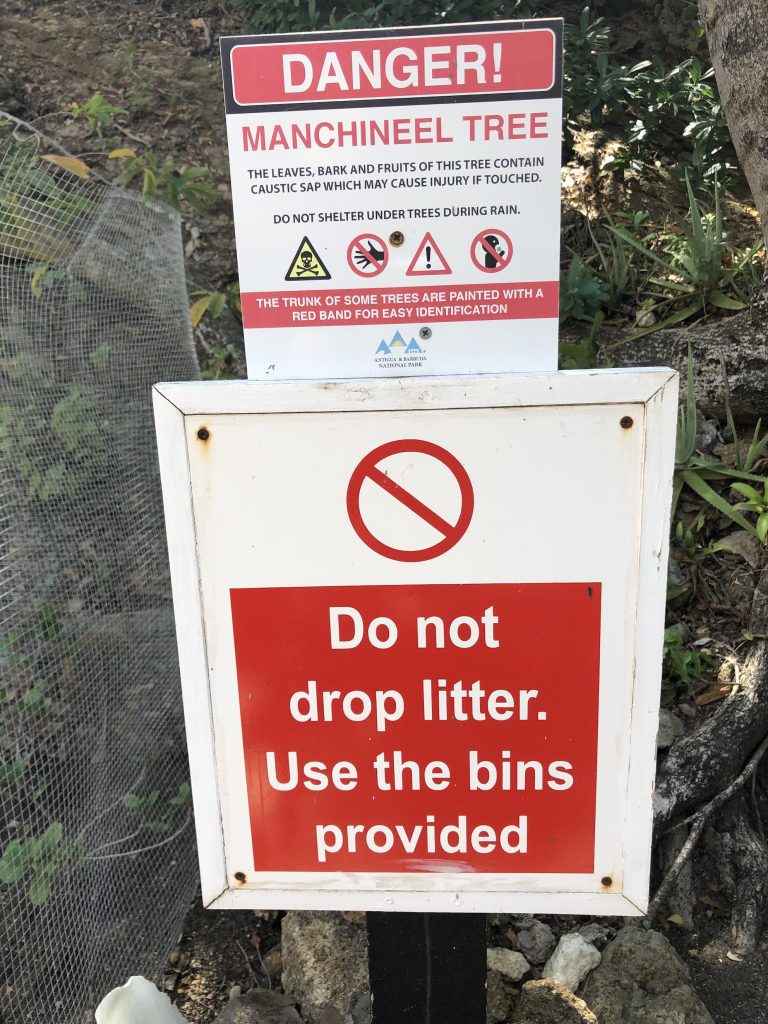 The days drift along nicely in paradise. There's always some nature going on – snorkelling in amongst brightly coloured fish, hummingbirds fizzing around, and in the evening an outbreak of bats. A bat hawk had a near miss steaming into the display on one occasion but failed to strike its target.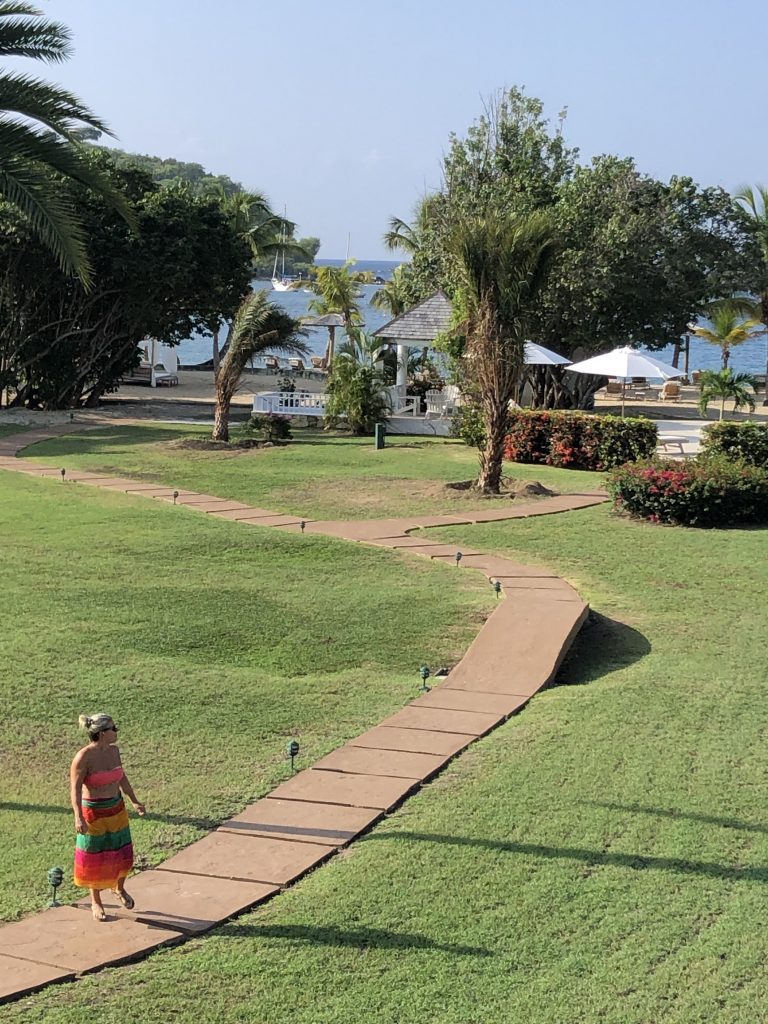 Hopping over to English Harbour on the boat again, we take a 25-minute walk round Falmouth Harbour to Pigeon Point where trendy people hang out at Catherine's Café, a French inspired restaurant and beach bar. Good food and service, and full of rich people, none of whom noticed that the local cat took a shit in the sand where the posh kids were playing.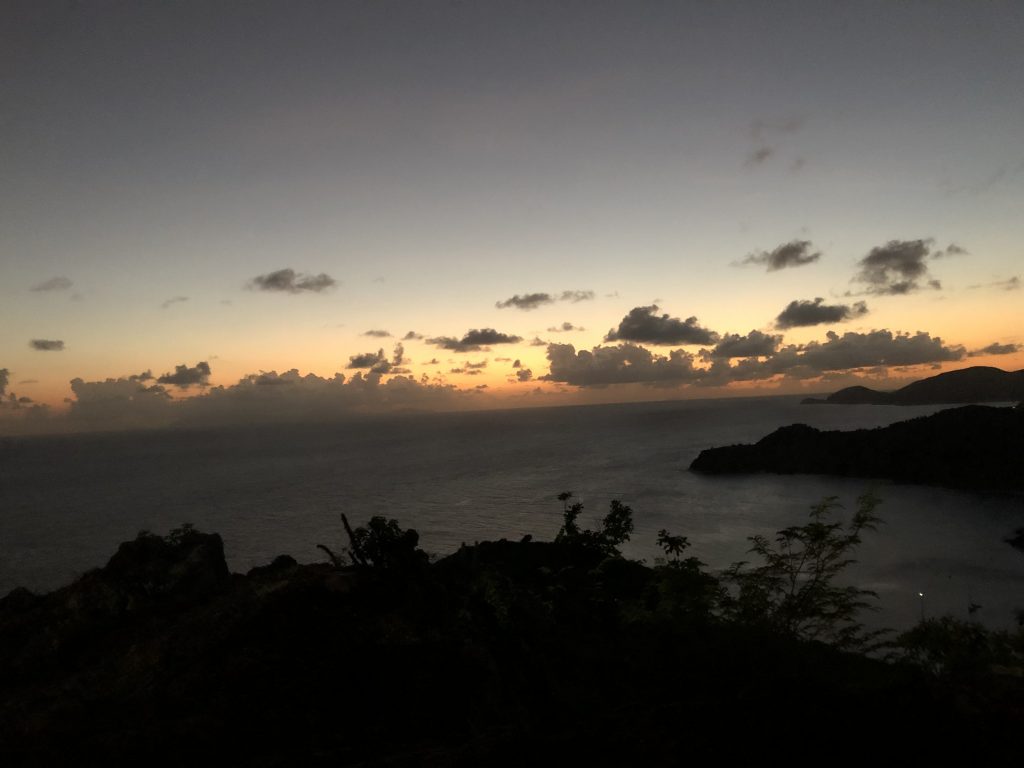 On the Sunday it's my 60th and a series of amusing video messages roll in. In the evening it's up to the Lookout on Shirley Heights, where a brilliant steel drum band see in the sunset over the Caribbean. The atmosphere is great, and most of the English women are smashed on rum punch. Then the house band kick in and it's a full throttle party for 150 people, although before restrictions this number apparently could reach 500-600. Behind the steel band is a sign explaining  that there is a sudden drop off beyond this point, which might explain why the drummer is tied to his kit with a safety line.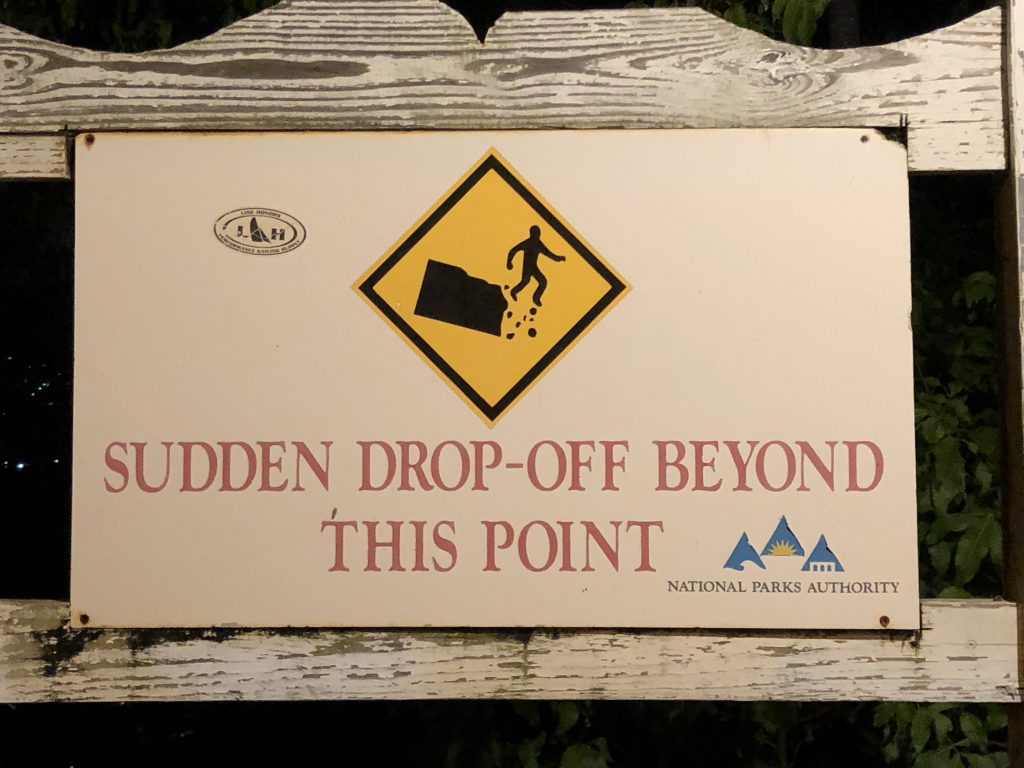 This was a short trip with the emphasis on rest and recreation, but there is plenty to explore on the island, and the people have a great attitude. Highly recommended.