SWAZILAND JUNE 2016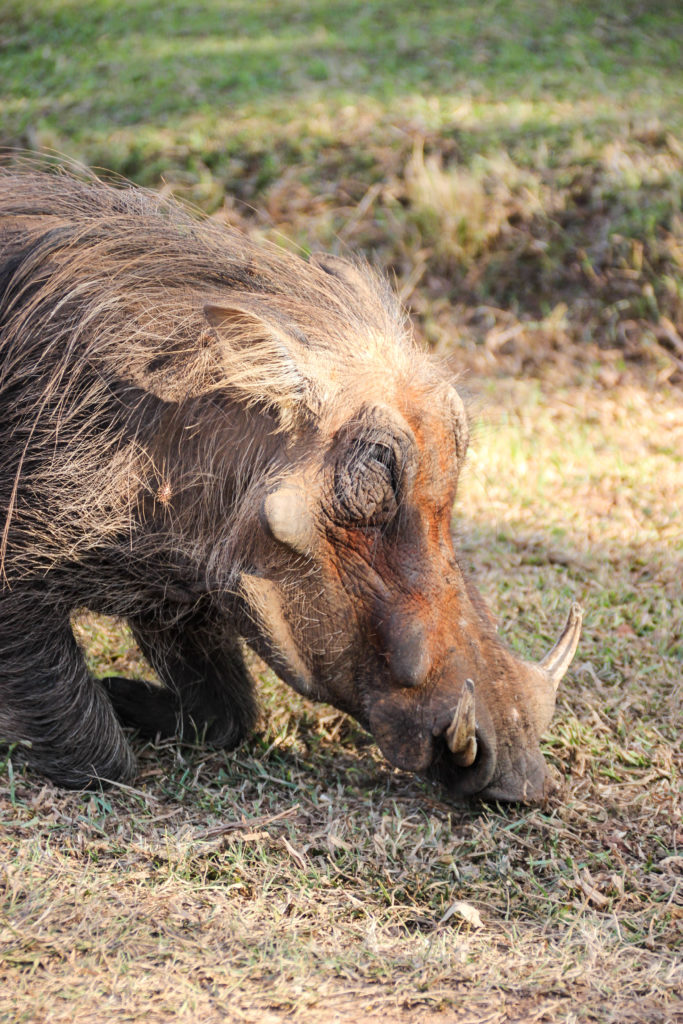 Flights to Johannesburg are over 5,500 miles long and take just under eleven hours, but with no difference and a night flight, it goes quickly. A smooth transfer sees us heading to Swaziland at 10.00am and landing at the all-new airport less than an hour later. There's no one around other than a few engineers and agricultural people holding land maps and hiring cars. Our car turns out to be a 10-seater minibus. "We'll bring you a smaller SUV at 5.00," they said, but they don't. It takes just under two hours to drive through Manzini to Mlilwane, a wildlife sanctuary near the Ezulwini Valley. High at the top is Reilly's Rock Hilltop Lodge, our home for three nights. It is approached up a robust red dirt track, encountering roan antelope, wildebeest and other assorted inhabitants on the way. We are greeted by guinea fowl and tiny deer – duiker and klipspringer. We retire for a long sleep after a hearty fireside meal.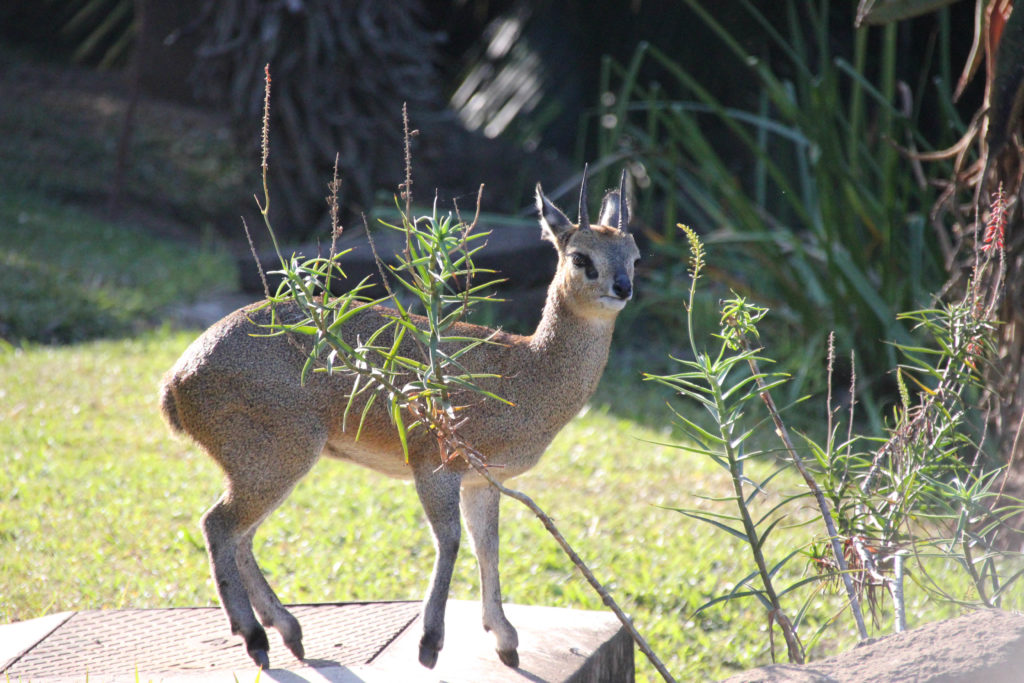 The next day it's time to get hiking, so we head out on the Reilly's Rock trail, which gives soaring views over the valley. There's no one around, apart from three locals collecting grass and dates. Surrounded by mountains, we head for Execution Rock, where various miscreants were thrown off in the past. The double-pointed Sheba's Breasts, named by Rider Haggard, writer of King Solomon's Mines, loom overhead. We bump into the odd waterbuck and impala, and hundreds of brightly-coloured birds.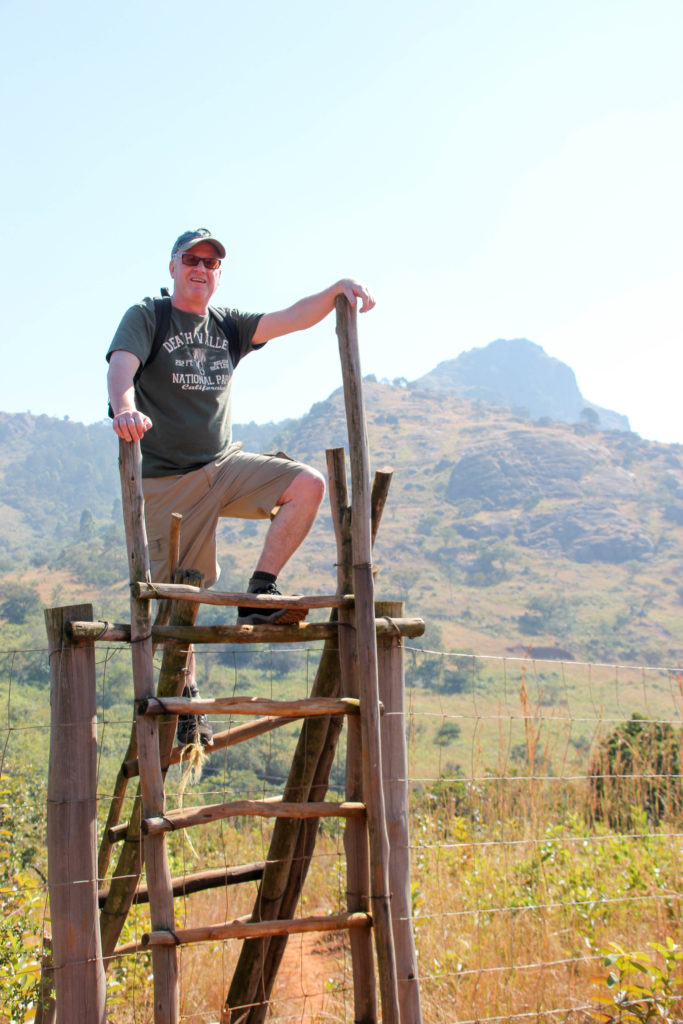 Then it's off to the main camp. Various waterholes on the way sport crocodile lying ominously on the banks, and we have an excellent lunch for 200 Rand (£10) overlooking a hippo pool teeming with catfish and bream. The evening highlight is the somewhat surreal experience of feeding bush babies. At least six of them live up in the trees, and waving some banana at them is enough to tempt them down.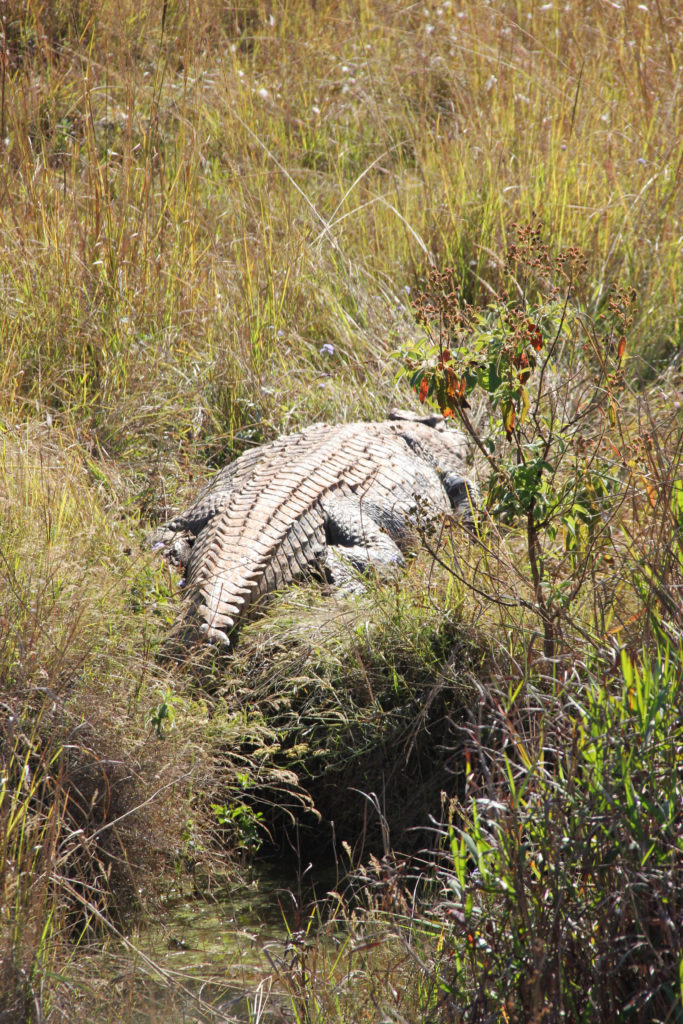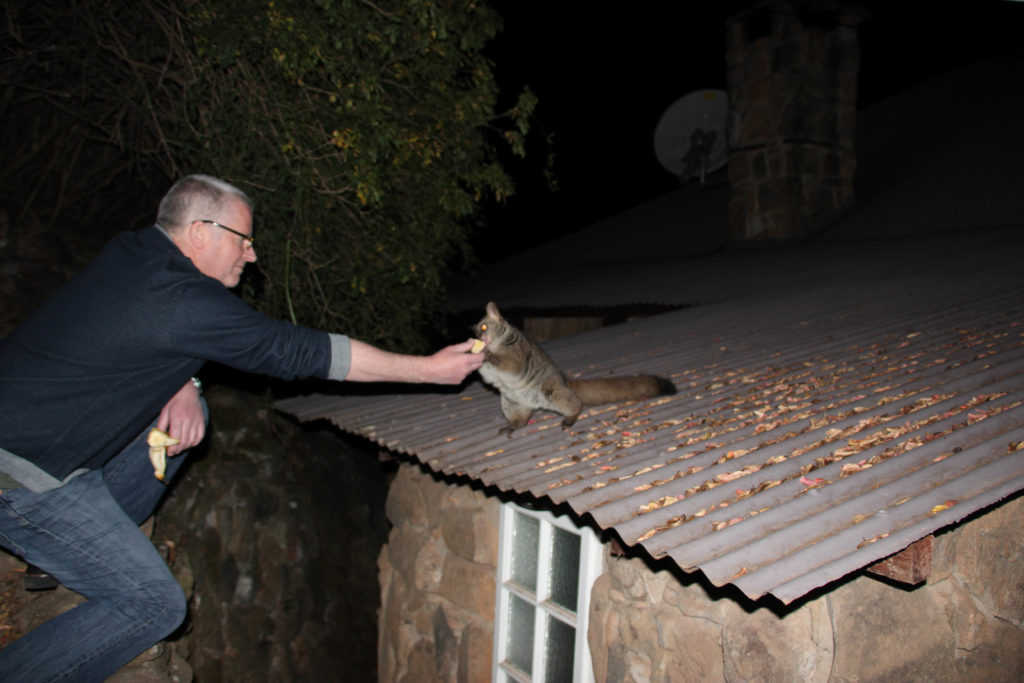 The next day we head west to the capital, the bustling town of Mbabane. 10km north lies the imposing rock of Sibebe, which claims to be the second largest rock in the world, behind Ayers Rock in Australia. In fact for nerdy geologists it's the biggest, since Uluru is strictly an inselberg left by worn away limestone, and Sibebe is a proper chunk of granite. There's no one around except for a bloke at the bottom called Mark, so we hire him to take us up. It's about 3.5 hours for the round trip, steep climbing at first opening out into high meadows, punctuated by three caves, lots of enormous boulders, and the occasional goat and eagle. The view at the end is good, but not as dramatic as perhaps expected. 7 out of 10.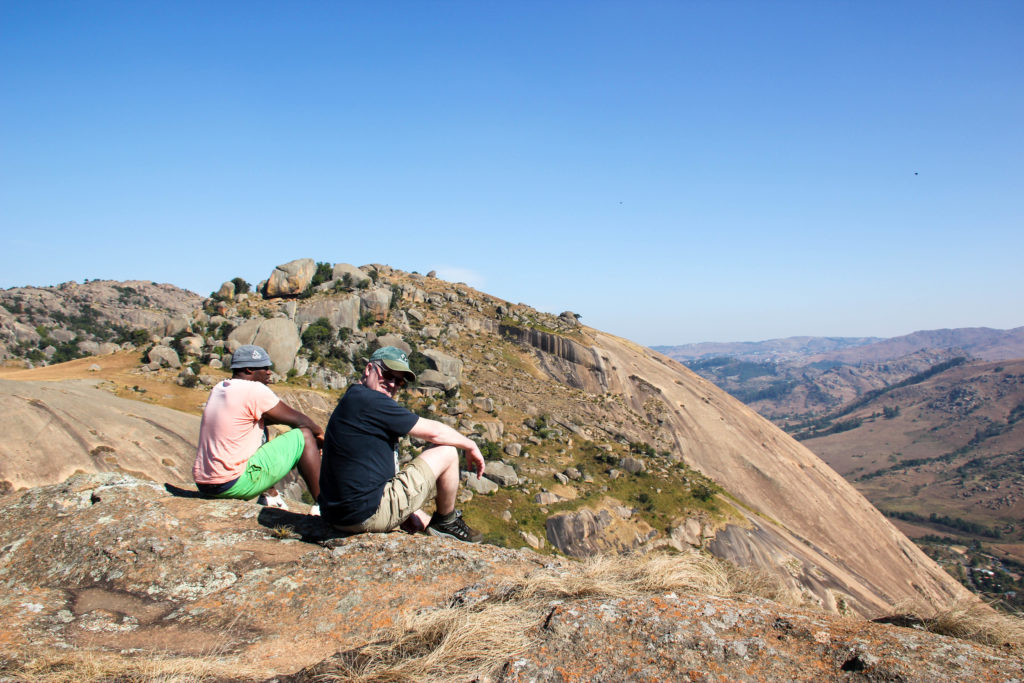 We return to the lodge, to be greeted by the usual selection of wildebeest, zebra, a pair of huge ground hornbills, and a range of antelope. A late lunch by the hippo pool is enhanced by nyala and warthog wandering through camp. At the entrance is a harrowing display of rusting snares. Collected here are more snares than the entire animal population of the country in the 60s and 70s. Another excellent fireside evening is preceded by the now-traditional bush baby feeding, whilst a gang of elderly conservationists bore for Swazi about rhino quotas.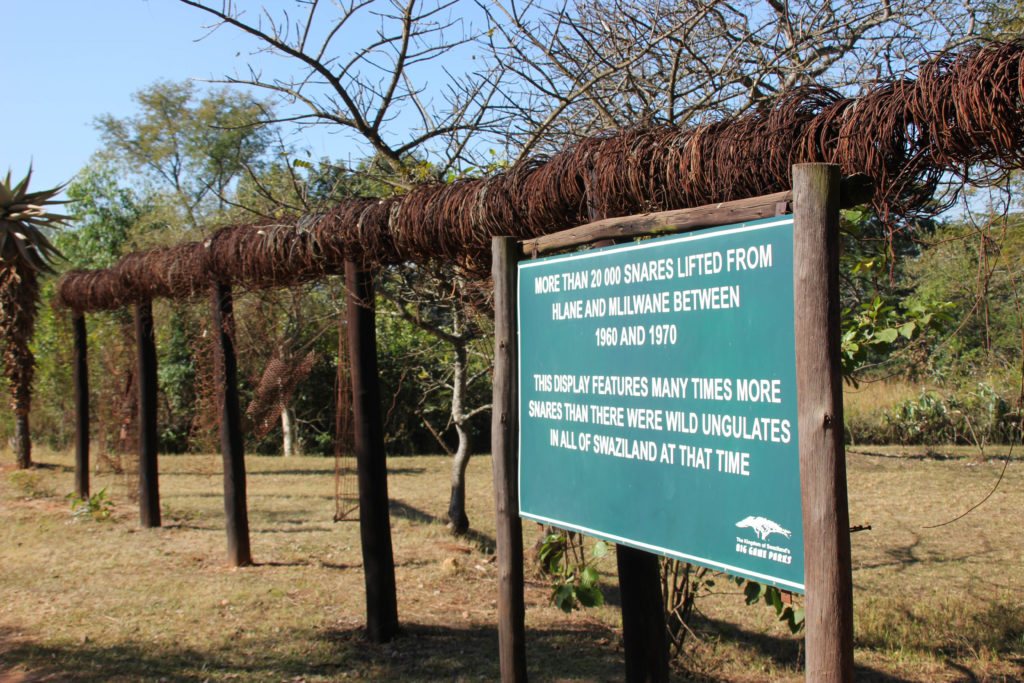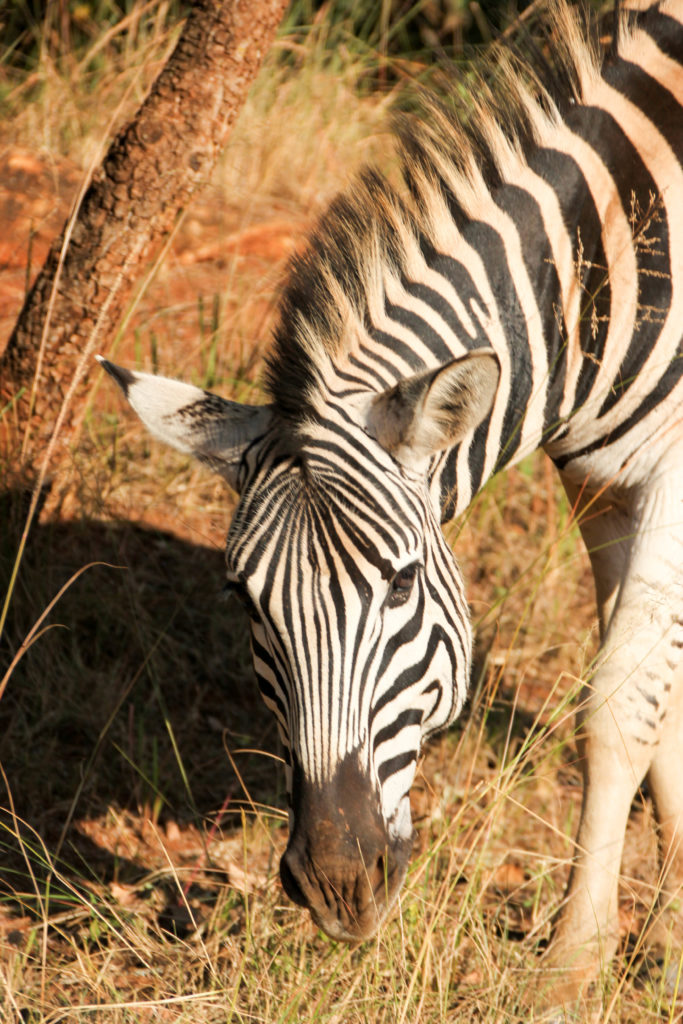 In the morning we head north to Piggs Peak, where the land rises steeply and turns into lush forest. The craft centre 8km beyond town is pleasant enough but somewhat formulaic. The roadside stalls are better, and we duly load up with a range of fabrics and carved soapstone hippos. We return to the spanking new King Mwasati III airport for a short hop to Malawi. Swaziland is a lovely country. The people are well-balanced and friendly – they are proud that they have never been involved in any kind of violence, and that independence was gained peacefully. The landscape has plenty of variety, and the climate is charming. It's a great country to explore in southern Africa, particularly if you have been to more common destinations in this part of the world.