ICELAND AUGUST 2016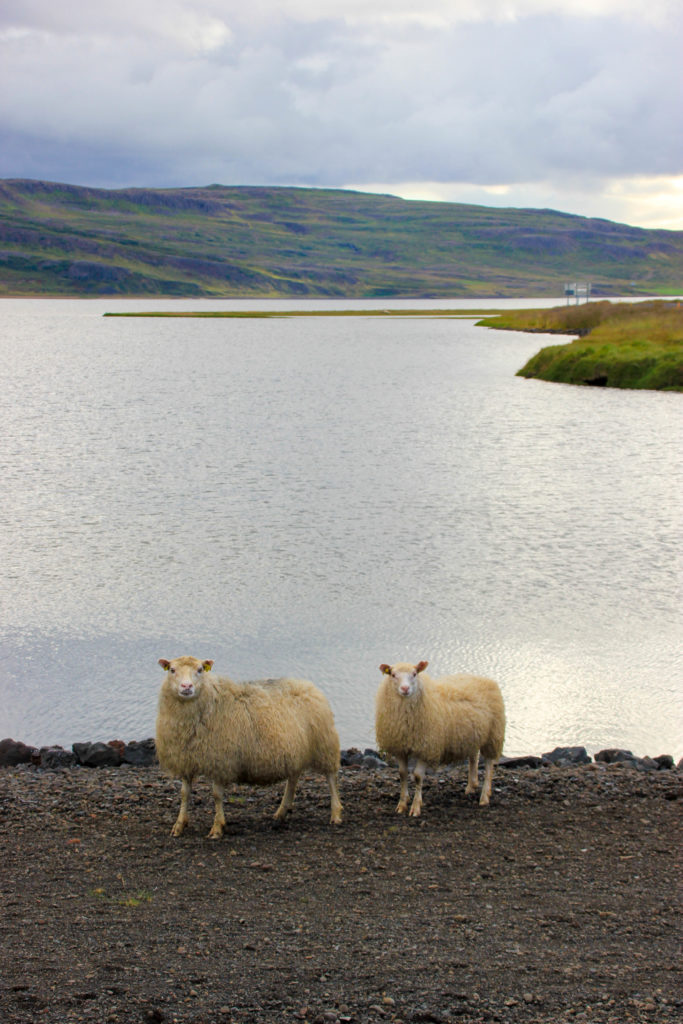 We take an Air Baltic flight from Gatwick. It's a charter flight and there's no one on it. Less than three hours later we are descending into a dramatic mountain landscape, to land on the east coast at Egilsstadir on the northern tip of Lake Logurinn. We pick up our hire car, and as we check into our hotel – the Valaskjalf – there appears to be no one around. Until 200 people descend on the place for a party that lasts until 4am, held mainly underneath our window.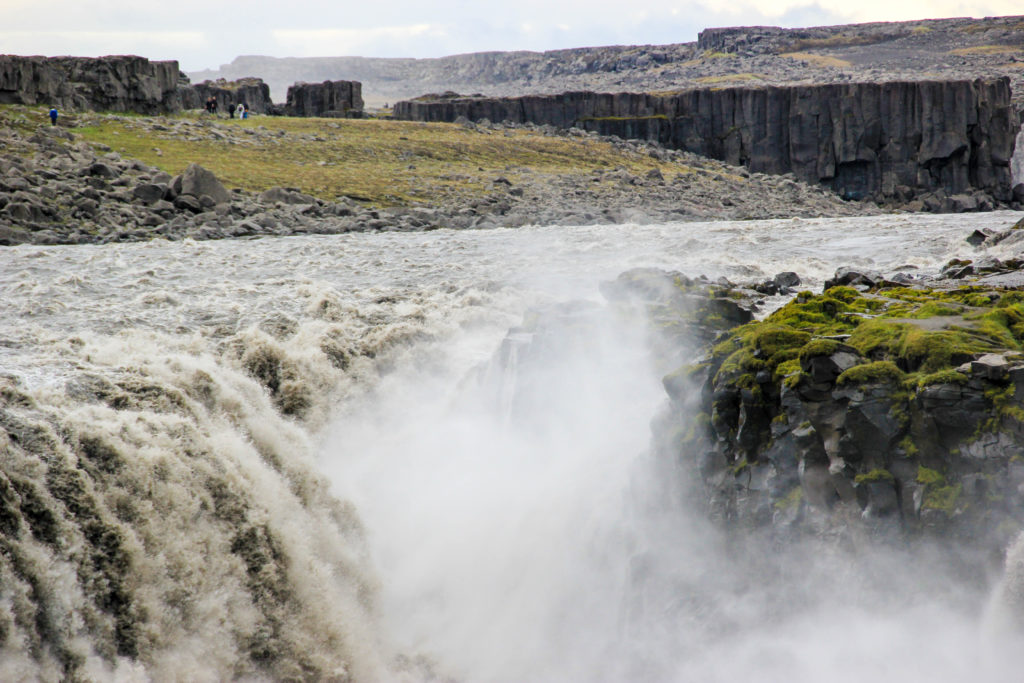 The next morning we head a little bleary eyed to Lake Myvatn ("Midge Lake"), stopping at various impressive waterfalls on the way. The big one is at Detifoss, Europe's most powerful waterfall. Although it's only 150 feet high, it dispatches 500m3 of water per second – whatever that means. Getting there we had a puncture on the gravel road and did well to change the tyre in a desolate landscape with the help of an improbably good looking Icelandic couple who were deceptively handy with a jack and spanner.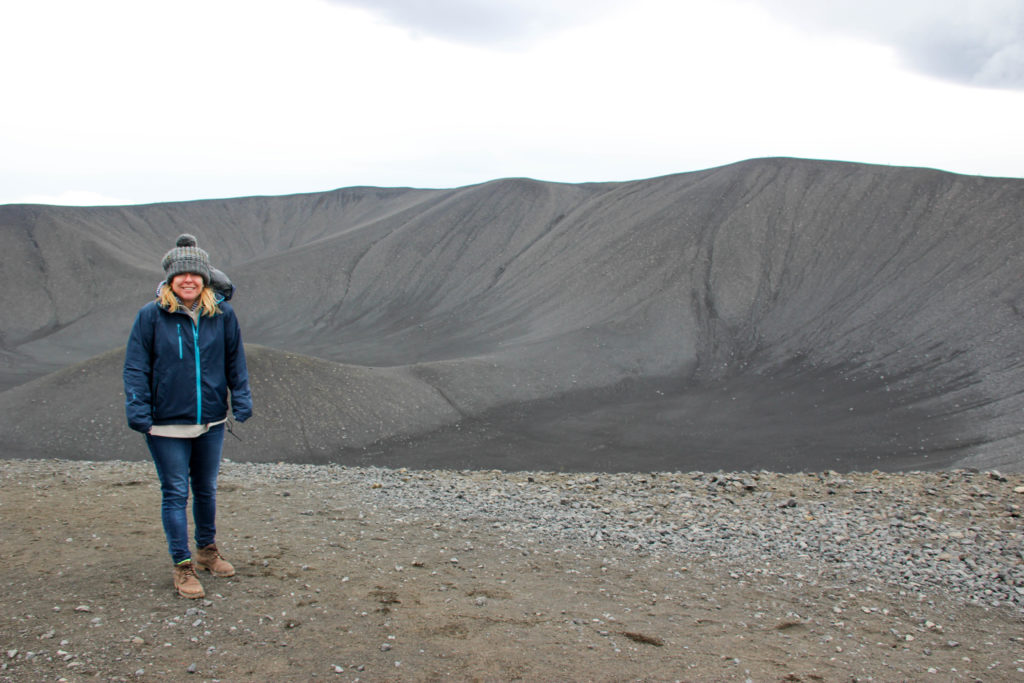 Approaching Myvatn we stop off at Namaskard, a landscape of red clay with yellow and white streaks. It's a series of violently bubbling geysers and mud pits, but not a patch on Yellowstone if you have been. The lake itself is pretty staggering, containing over fifty small islands that look like mini volcanoes. Geologists call them pseudocraters, since they never had lava flowing through them. They are actually spots where lava flowing over the lake caused the water to boil, burst through, and solidify into mounds.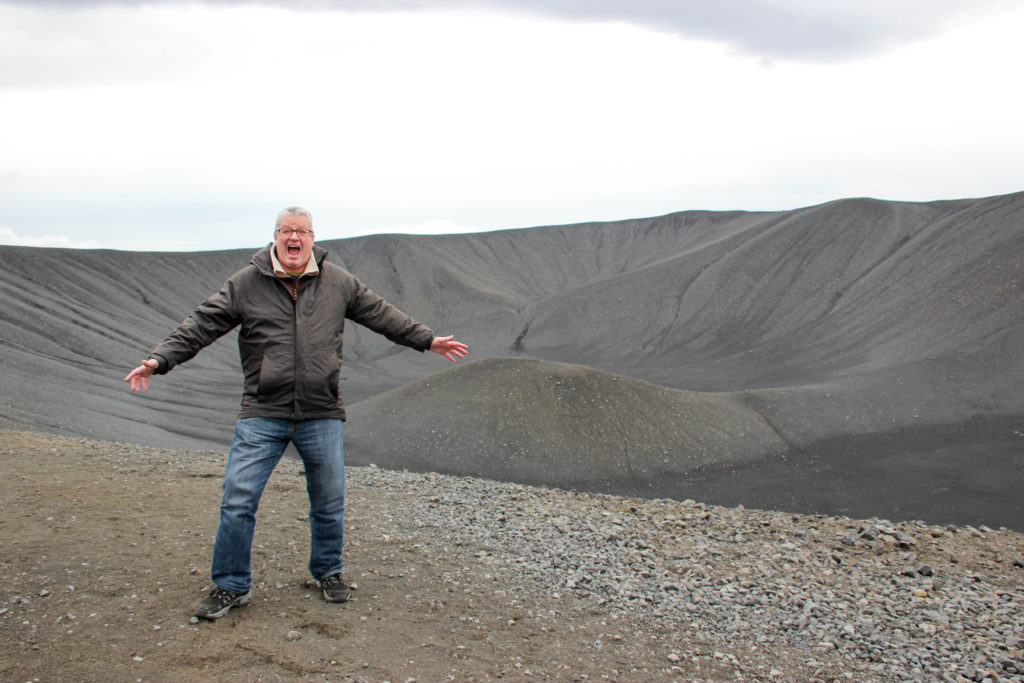 It's a dramatic area. Our base is the Dimmuborgir guesthouse, in the shadow of Hverfjall, a 1300-foot cinder cone that we climb the next day. It's windy up there, similar to Krafla volcano, which last erupted in the 1720s and now contains a stark blue lake. It is also the site of a thermal power station, and many believe that their work led to the Krafla Fires. Between 1975 and 1984, earthquakes here opened up a long volcanic fissure, and lava poured all over the plain, causing a dramatic landscape. Around the lake on the eastern side is a charming wooded area called Hofdi, and the Dimmuborgir lava field complete with drained lava tube. On the other side is a field of pseudocraters, and the fast-running Laxa River.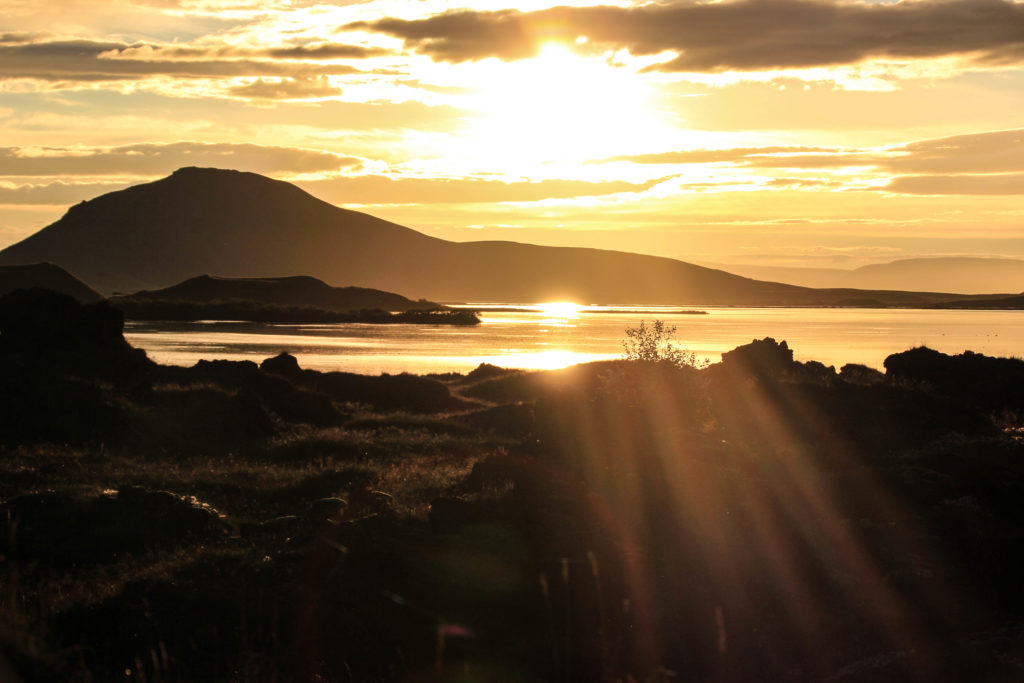 There are only three restaurants in town. The Kaffi Borgir serves a tasty peppered trout – enjoyable until a coach party of Israelis invades. The crown jewel is the Cowshed, where you can watch the cows being milked before having a totally natural meal of lamb shank, with arguably the best gravy in the world. As the weather improves towards dusk, we are treated to a double rainbow over Hverfjall, and a dramatic crimson sunset over the lake.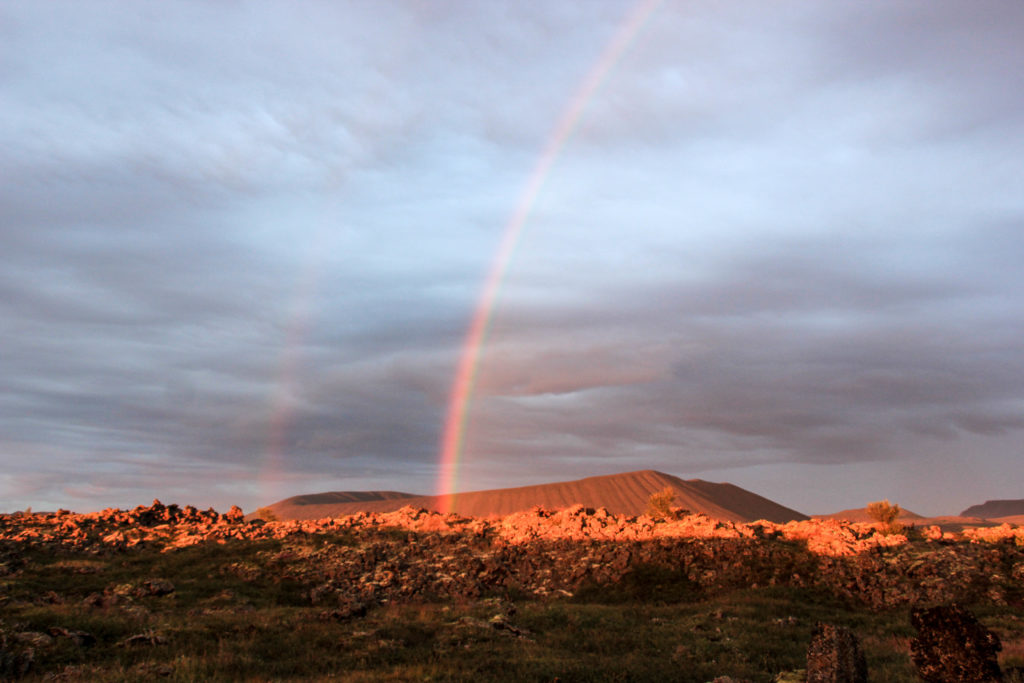 The next day it's a long drive through Akureyri – the second biggest town in the country with a church that is somewhat smaller than the pictures suggest – and on through miles of waterfall and verdant farmland. As everyone does, we stop at Godafoss on the way, but only give it a 6 out of 10. Maybe we have been spoiled by larger falls around the world. 7km short of Hvammstangi we reach our next destination, the Gauksmyri Lodge in the centre of Icelandic horse breeding country. It's a quiet, nicely appointed place, and it's a relief that the water supply doesn't reek of sulphur as it did in Myvatn.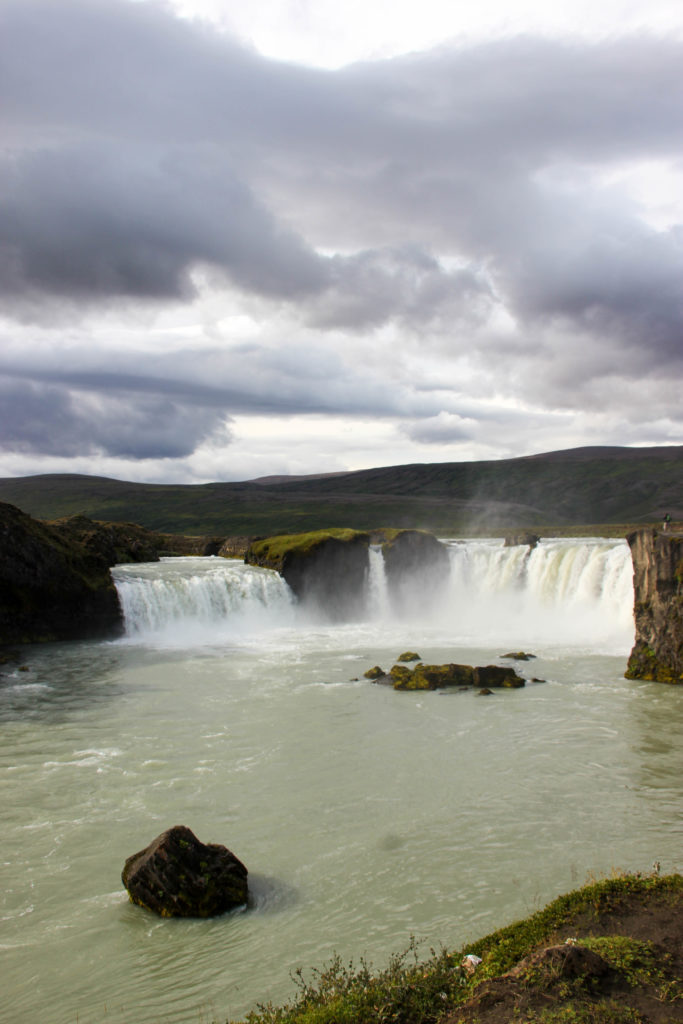 There's not that much to do on a horse ranch if you're not that into horses, so we head off next day up the Vatnsnes peninsula. It's a beautiful drive along an increasingly deteriorating road. At the end is Hvitserkur, a triple pillared stack in the fjord that looks like a terrier taking a drink. With weather this good, it's worth the trip. In pouring rain it would probably be marginal. We are heading for the far north west of Iceland. At the top is the permanent ice cap of Drangajokull, and it's wild country up here, reminiscent of Scotland or Norway. Sheep, horses, waterfall, is roughly the pattern. We stay overnight at the Hotel Malahorn in Drangsnes, a small harbour town looking out over a puffin colony on Grimsey Island. With the tide out and the sun shining, it's a great moment to drink gin and tonic and do some amateur bird watching.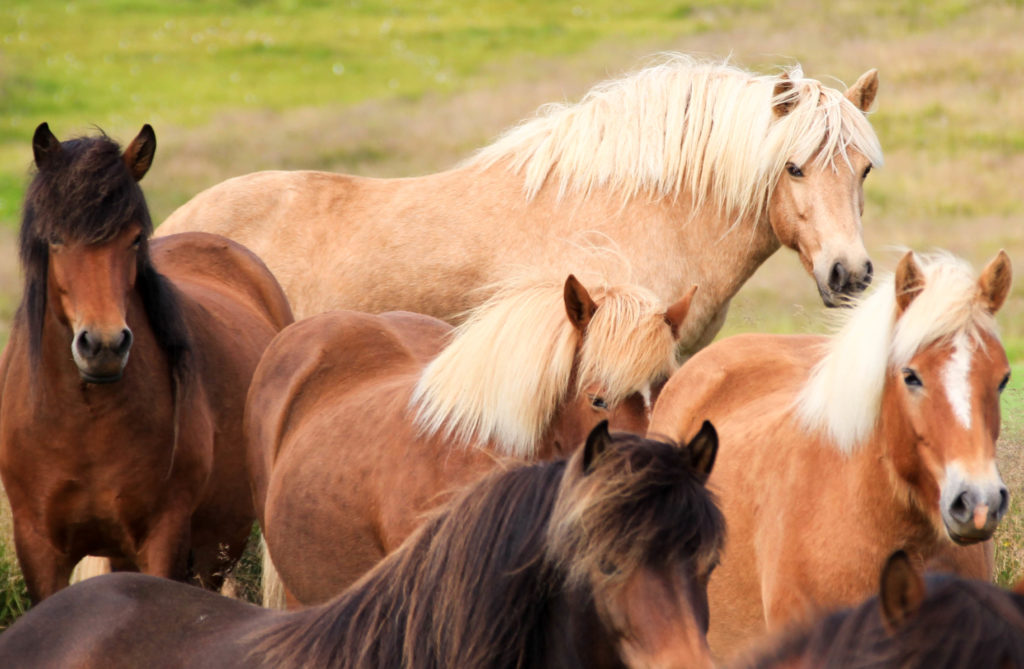 The next day we leave this rugged and beautifully remote area to head to Reykjavik – taking about 3.5 hours. We check into Hotel Reykjavik Centrum right in the old town, and head straightaway to the Saerta Svinid gastropub on Hafnarstraeti for beers and burgers. Cool but with regular bursts of sunshine, this is similar to Copenhagen, Ljubljana, or Stockholm. A short stroll follows, down to the Tjornin Lake, glancing at the somewhat brutal architecture of the Radhus Town hall, and up the hill to Hallgrimskirkja, the impressive church and monument to Leifur Eriksson, who was the first European to discover America. We then wander down to the seafront to see the excellent Viking Ship sculpture – seemingly made of reflective stainless steel that is a photographer's delight in northern light. Followed by an excellent lobster and trout dinner at Torfan on Amtmannstig, washed down with an excellent Pinot Grigio.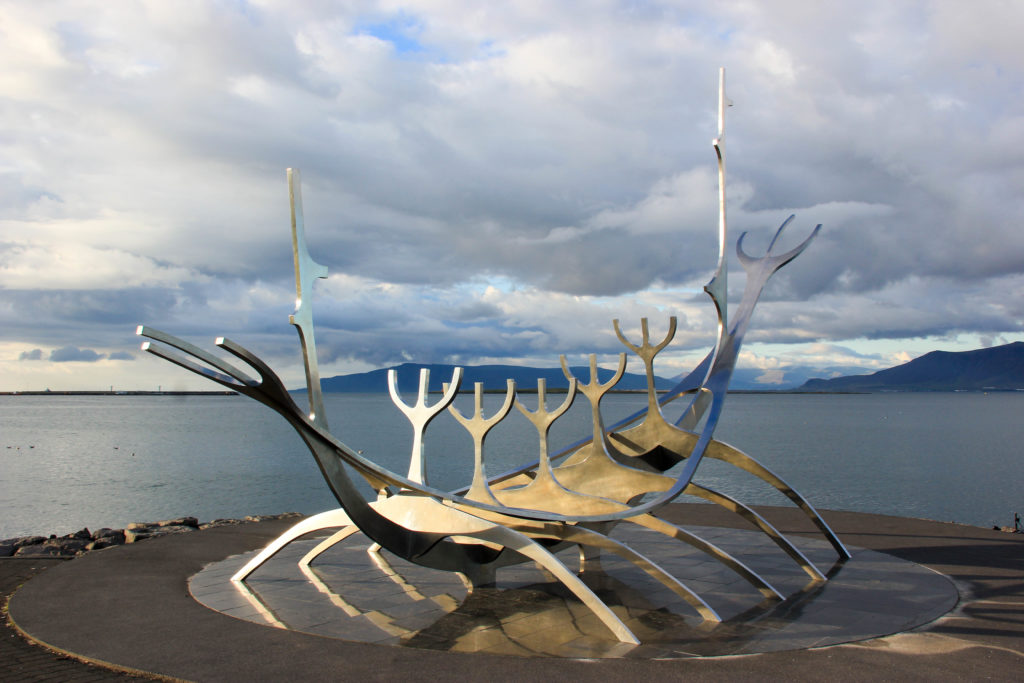 The next day the weather is good again, defying the statistic suggesting that it rains permanently here. The National Museum on the south side of the lake provides an interesting outlook on settlement. There have only been people here for 1000 years. We then walk up again to the Hallgrimskirkja. Yesterday it was closed for a funeral. Today we go up the tower for a view of the city. It's a church. Access is slow. Only six in the lift. And at the top – well, a view of the city. But unlike most cities, there's not a great deal to see. Some water, some buildings, but nothing highly distinctive. We walk on up the hill to Perlan, the revolving restaurant built on top of hot water tanks fueled by a thermal spring. The restaurant isn't open (dinner only), so we grab a Viking beer in the café and walk back into town for a bistro lunch at Le Bistro on Laugavegur – as good anything in France – and drink beer and Pinot Grigio in the sun.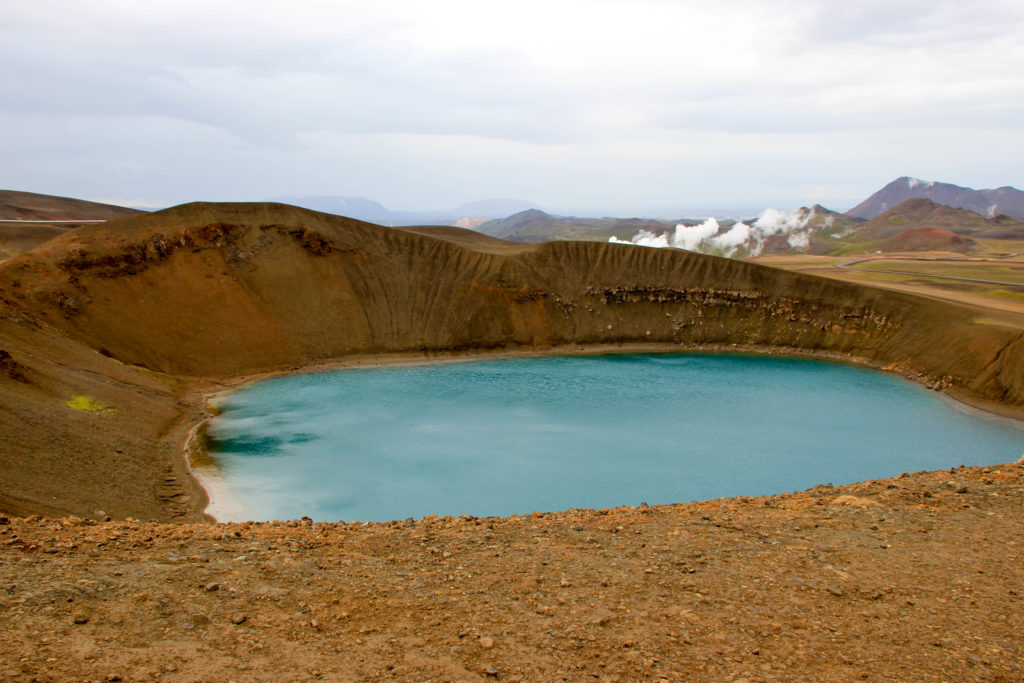 The morning we leave town it's the marathon, with many roads blocked off and the city in lock down, which makes driving to the domestic airport more of a challenge, but we return the car easily enough. Iceland is very much worth visiting. Confining yourself to Reykjavik would be a mistake. It's nice enough, but since it has only been around 1,000 years it lacks architectural character and there isn't much to do. Heading out into the landscape is the thing. Waterfall, ice caps, geysers, and stunning scenery Spring or autumn would be ideal.
See other Iceland notes from 2012.