Our Travel Blog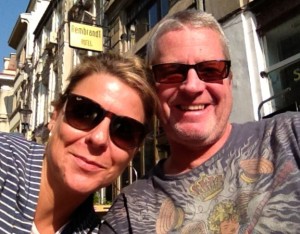 Sod It I'm Off started life as a book idea for Kevin about 20 years ago, and morphed into a travel blog as technology moved on.
We both travelled a lot before meeting (18 odd years ago) but it's now become quite an obsession. Kevin does the writing and Sarah takes the photos.
Between us we have visited around 90 countries – 70 of them together.  We hope you enjoy our travelling endeavours. Send us your thoughts.
Recent Favourites
ACCRA Accra is straight down [...]
SOUTH AFRICA AUGUST 2018 After [...]
JAPAN MAY 2017 It's an 11-hour flight to Tokyo, flying over Finland and the top of Russia. Everything works immaculately [...]
SRI LANKA 2017 We fly into Colombo on a Sri Lanka airlines flight and initially the inside of the plane [...]
GREENLAND AUGUST 2016 Population 56,000. 90% living on the coast. Greenland is an interesting place. Flying from Iceland takes around [...]