SRI LANKA 2017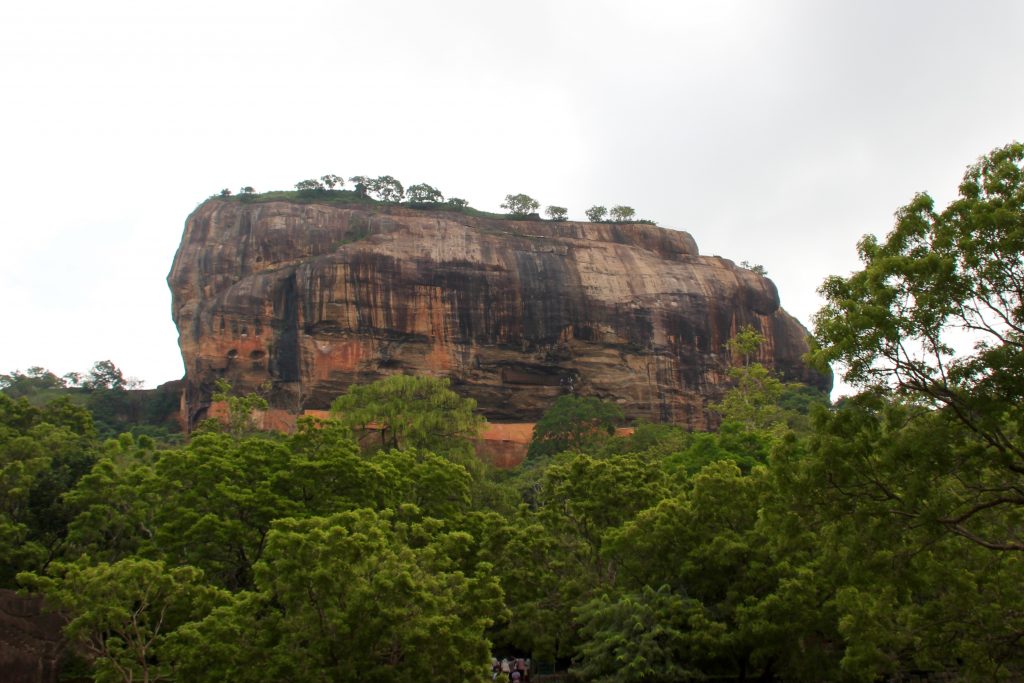 We fly into Colombo on a Sri Lanka airlines flight and initially the inside of the plane smells of wee – a bit like a granny flat – but things gradually improve as the airflow kicks in. We are inbound from Singapore, which takes about 4 hours. It's a clean, modern airport and we are whisked away by our driver for a 3-hour drive to Habarana – northeast into the so-called cultural triangle. The scene is pretty classic for this part of the world: congested traffic, tuk-tuks everywhere, an A road with a good surface but now too small for the amount of traffic, with endless roadside shops and houses only occasionally interspersed by lush greenery. Sri Lanka has a population of 20 million, and most would appear to live along a main road.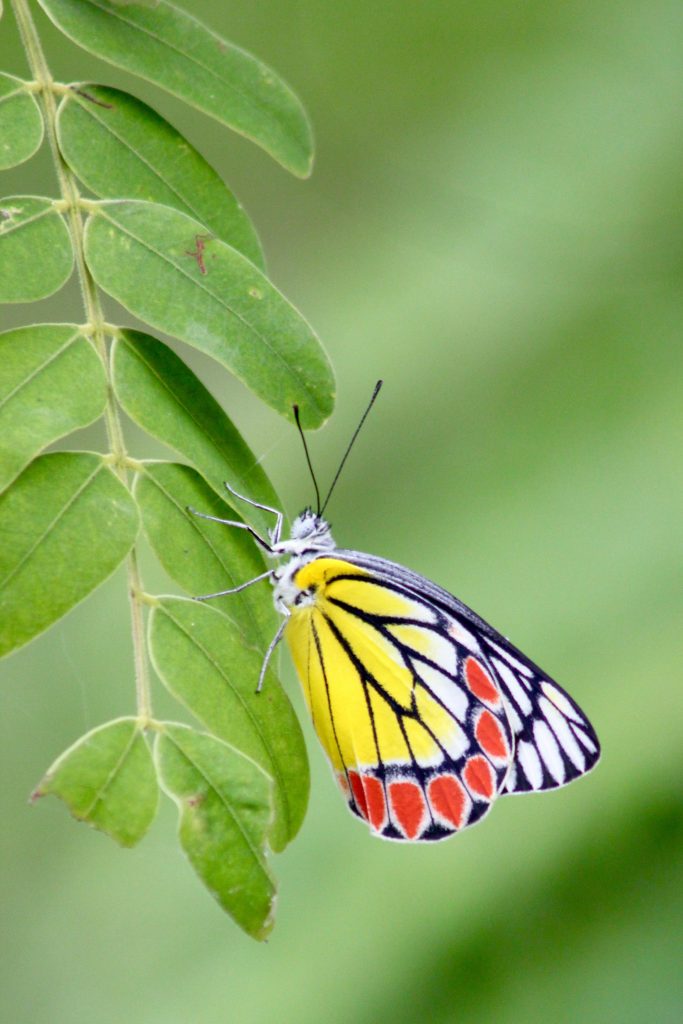 We check in at the impressive Cinnamon Lodge, a large colonnaded structure set amongst lakes patrolled by monitor lizards, monkeys, and a range of wading birds. We use this as a base to visit Sigiriya, a huge outcrop of granite that was the site of a palace and monastery. It is surrounded by excavated ornamental gardens, huge boulders, and a moat filled with crocodiles. It takes about an hour and 15 minutes to do the round trip, scaling 1,300 steps to examine some interesting cave paintings (similar to the inside of an Egyptian tomb), and arriving at the top where there is a worthwhile 30-mile view in all directions.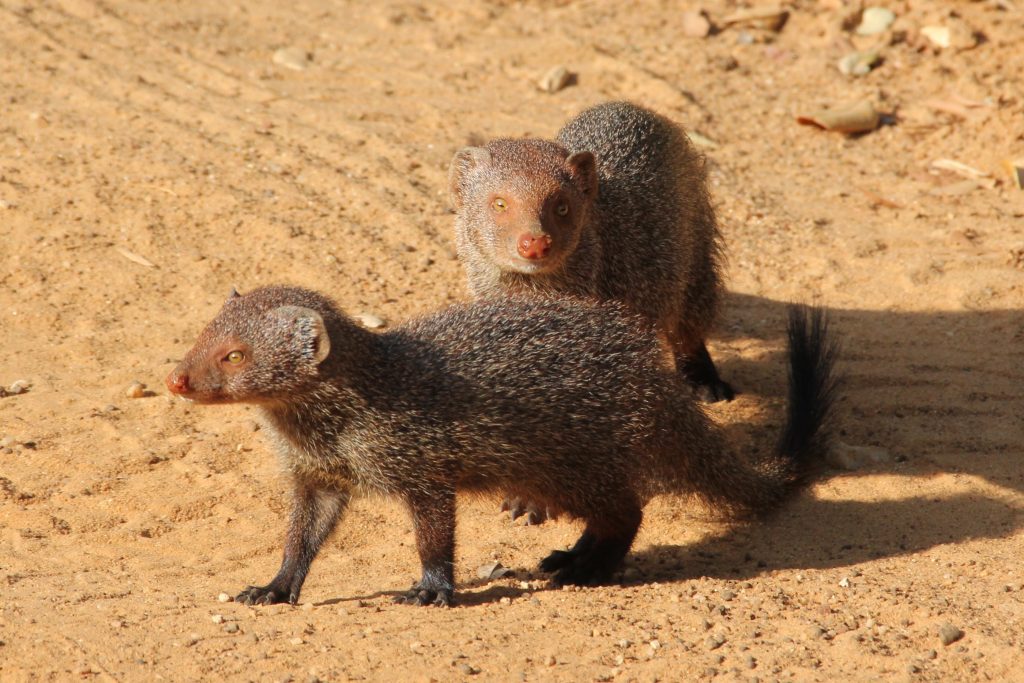 Two days later we drive via Matale in the Kandy district back to Colombo for a one-night stay at the pretty new Ozo Hotel on Colombo Plan Road. This has a fantastic view of the Indian Ocean and a rooftop bar offering an overview of the city, now home to 2 million inhabitants. The railway running right on the shoreline offers endless entertainment, and overall the city is a smarter, cleaner version of anything you might expect in India.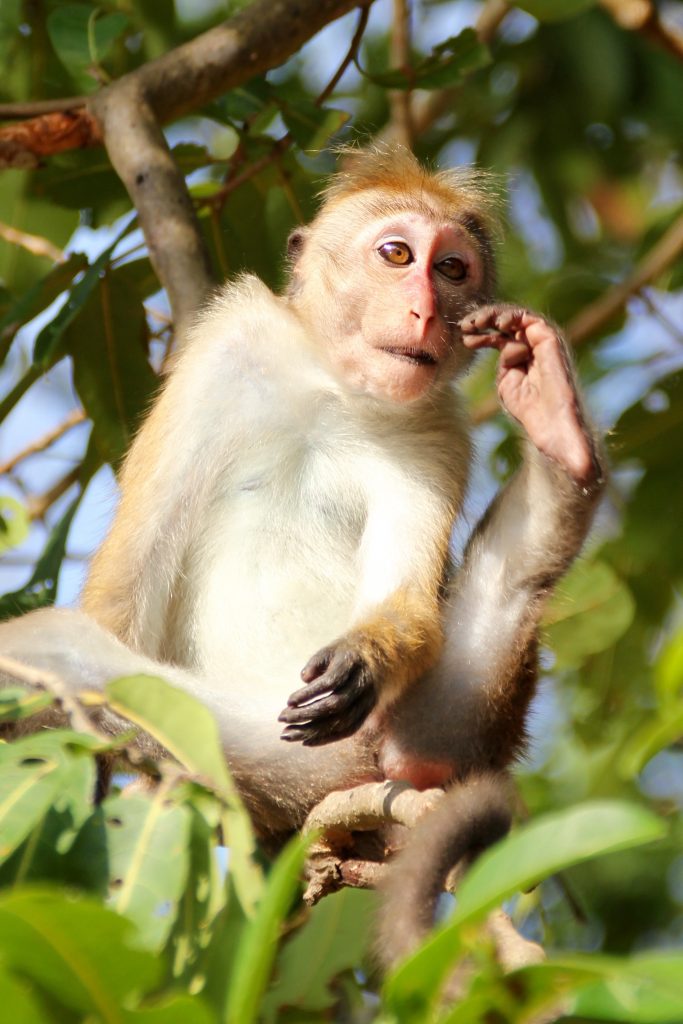 On the way we stop for a couple of brief explanations about the sapphire mining industry (we decline the £1,000 earrings), and the ceremonial mask making tradition (we buy one for £50). The Golden Temple of Dambulla is also worth a look. It's a series of five caves high up a hill, elaborately painted inside and containing a huge quantity of ornate buddhas, only mildly tainted by the large quantity of Chinese women who will insist on barging in front of you when you are contemplating an eastern deity in an attempted moment of solace.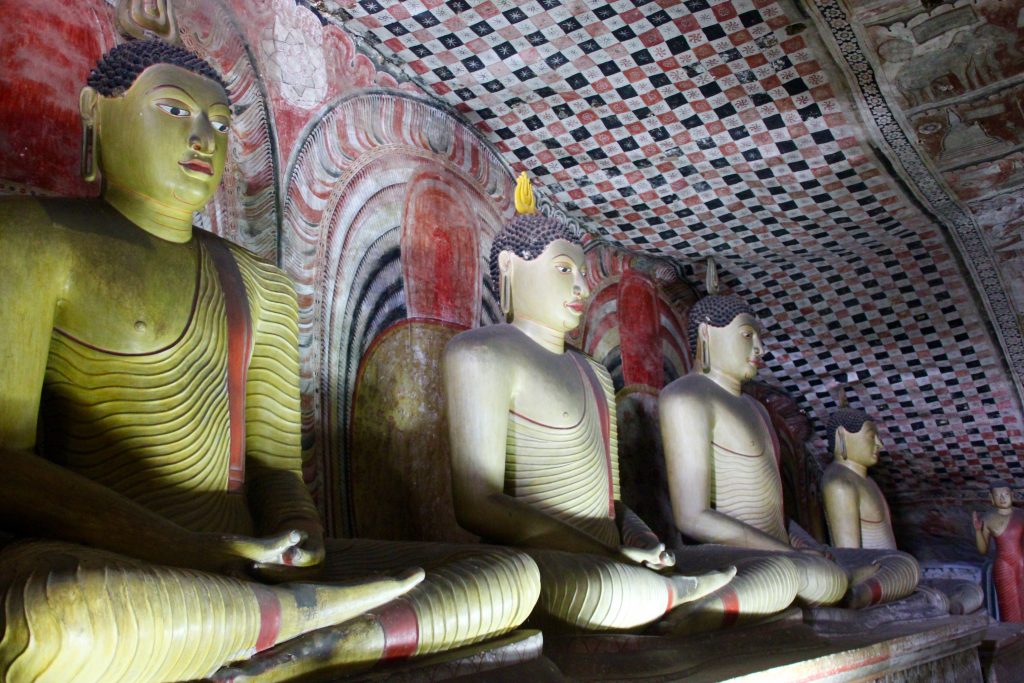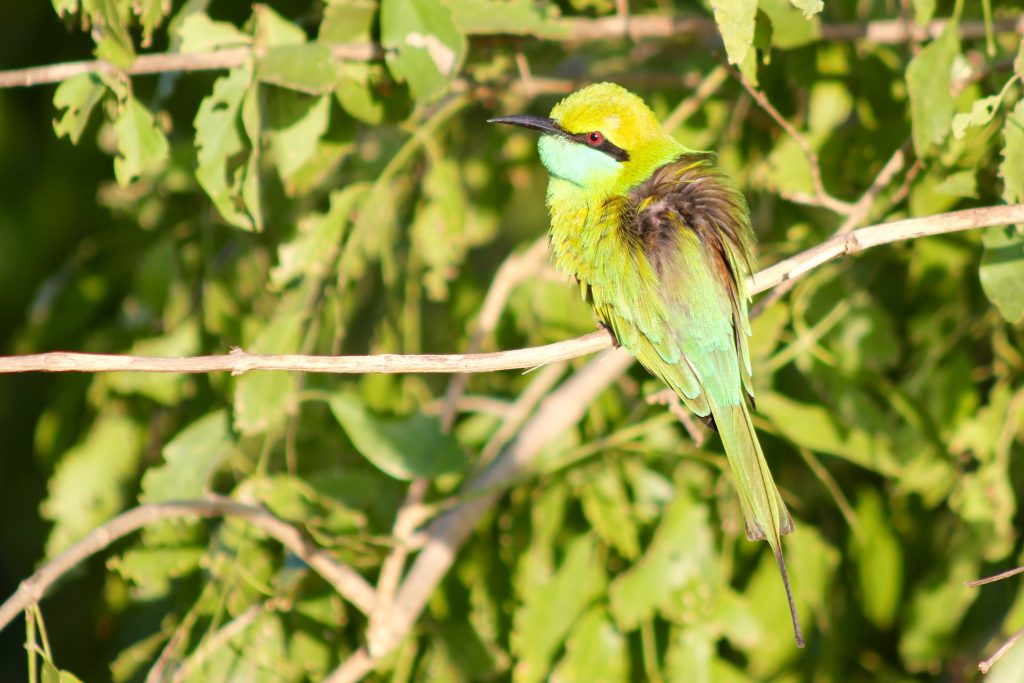 Next up we head south, heading for the Yala National Park on the southeast coast. This is a brilliant 5-hour drive, initially taking in the new expressway just inland from the coast – a nearly deserted motorway flanked by beautiful lush paddy fields, forests, cinnamon plantations, and verdant scenery. Between Galle and Matara, this gives way to a tighter coast road winding through popular towns such as Tangalle with their beautiful beaches, and eventually leading us into the Yala National Park, where we stay for two nights at the Kulu Safaris tented camp. There are 6 well-appointed fixed tents on platforms, complete with toilets and air conditioning. On our first drive we see around 40 species, including leopard, land monitor, buffalo, elephant, mongoose, and a series of impressive eagles. Rounded off by an excellent meal in camp, it's been an excellent day.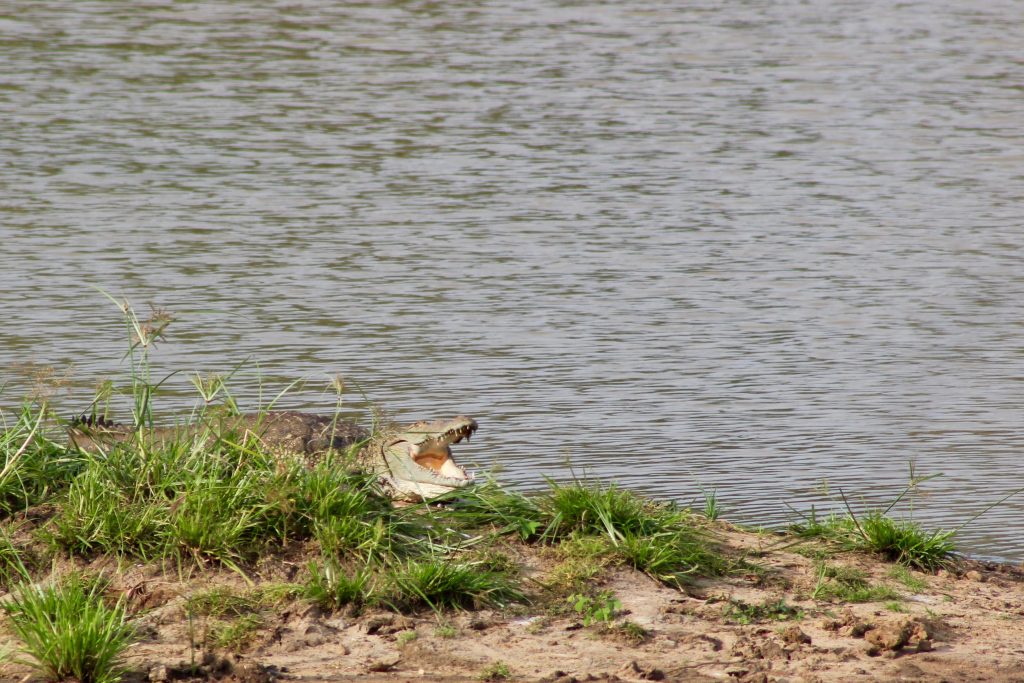 Day two at Yala is even better. Sri Lanka rangers have a somewhat more relaxed attitude to elephants than in Africa. They are smaller and less aggressive than their African counterparts, but dangerous nonetheless. One appears on the road begging for food, outside the National Park. Despite signs clearly stating otherwise, many people feed the animals. This elephant is now habituated to receiving easy food at the roadside – dangerous for all concerned. Inside the park, a male in must makes a number of mini-mock challenges on the jeep – nothing serious, but this is not a beast to be taunted.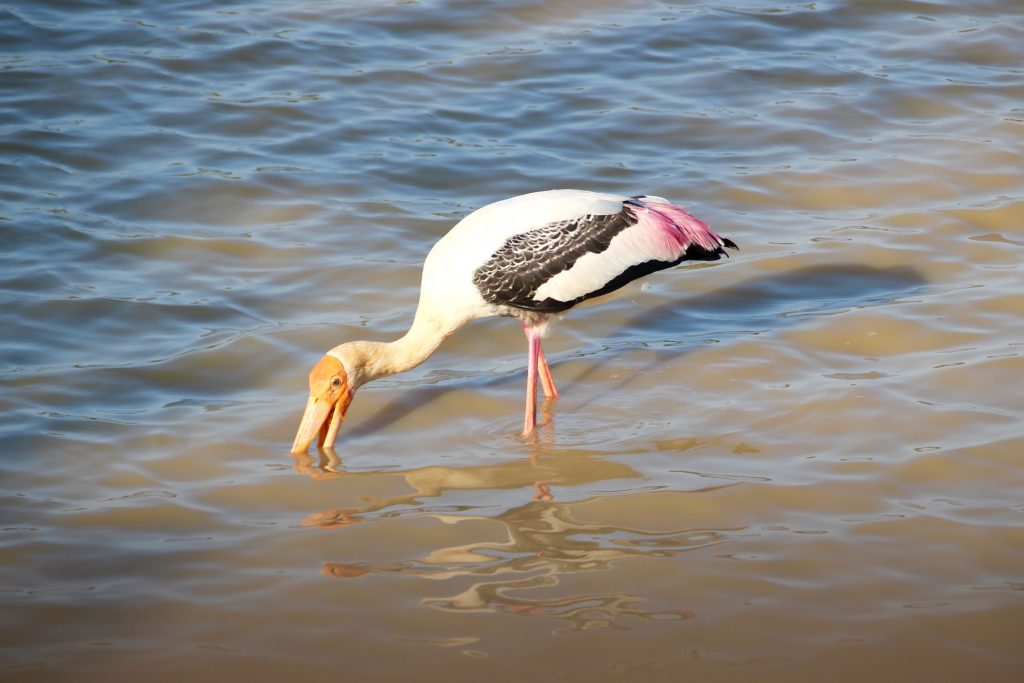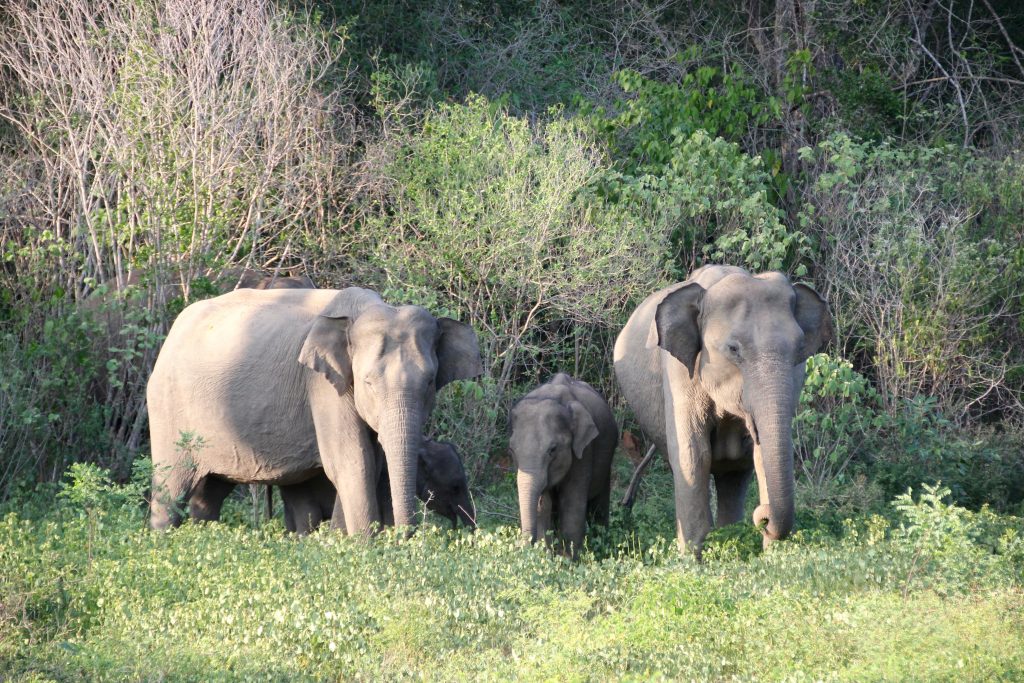 There is a hydroelectric project in the park, and the dam has drowned a forest, creating a ghostly collection of dead trees poking out of the reservoir. We pick up a leopard in this surreal landscape, and have the privilege of watching it stalk through piles of rock and driftwood in low afternoon sun, before stopping to feed crackers to the thousands of fish in the channel on the other side of the dam. Enterprising cormorants feast on the shoals that teem on the surface.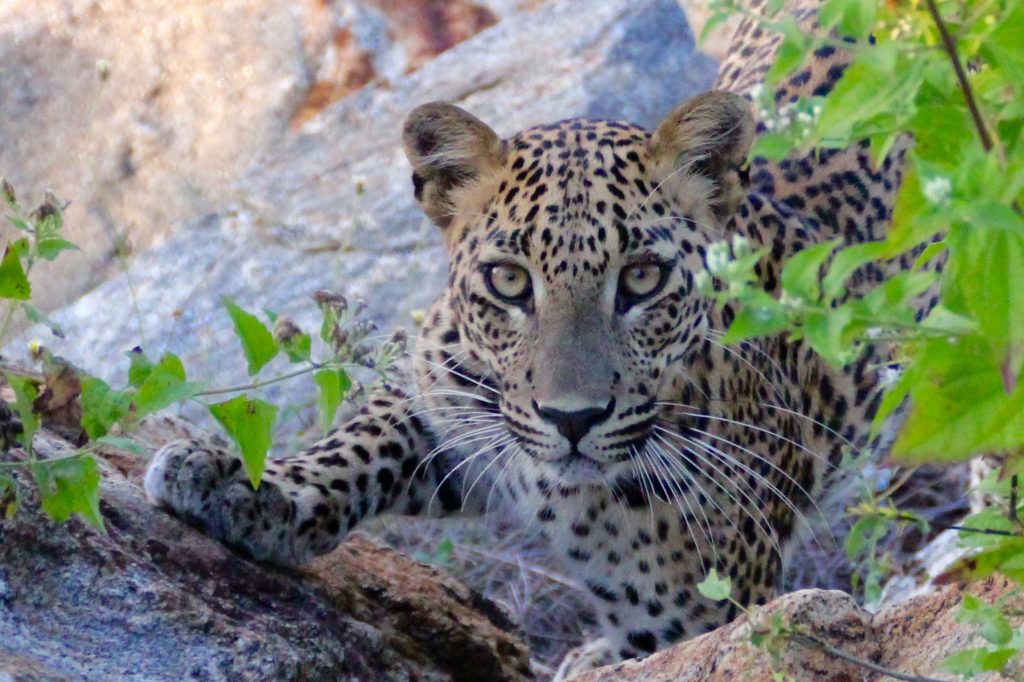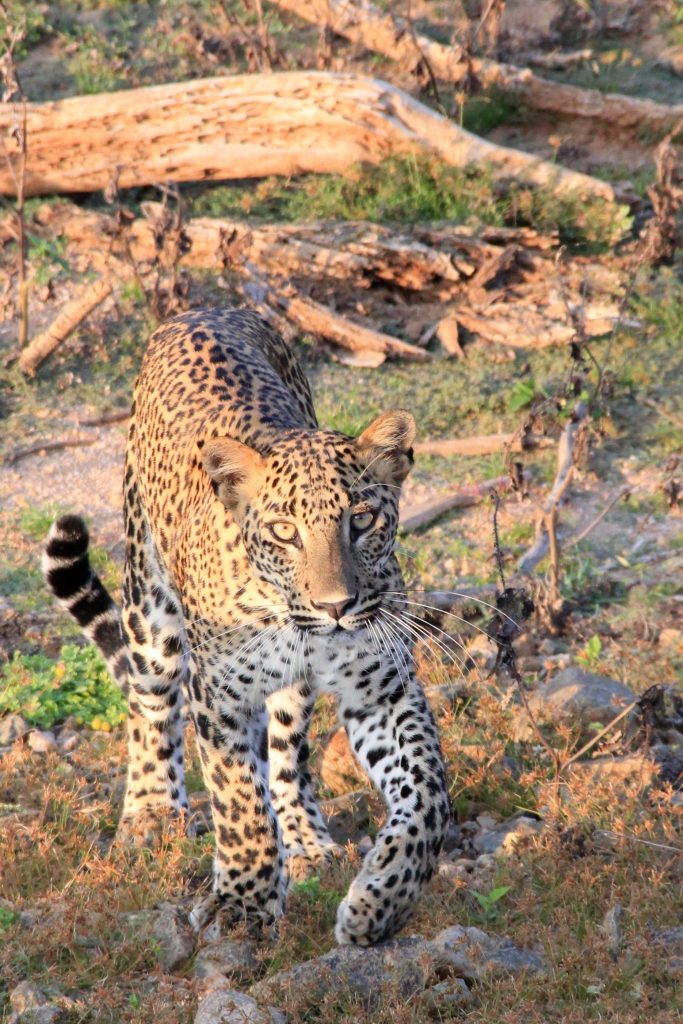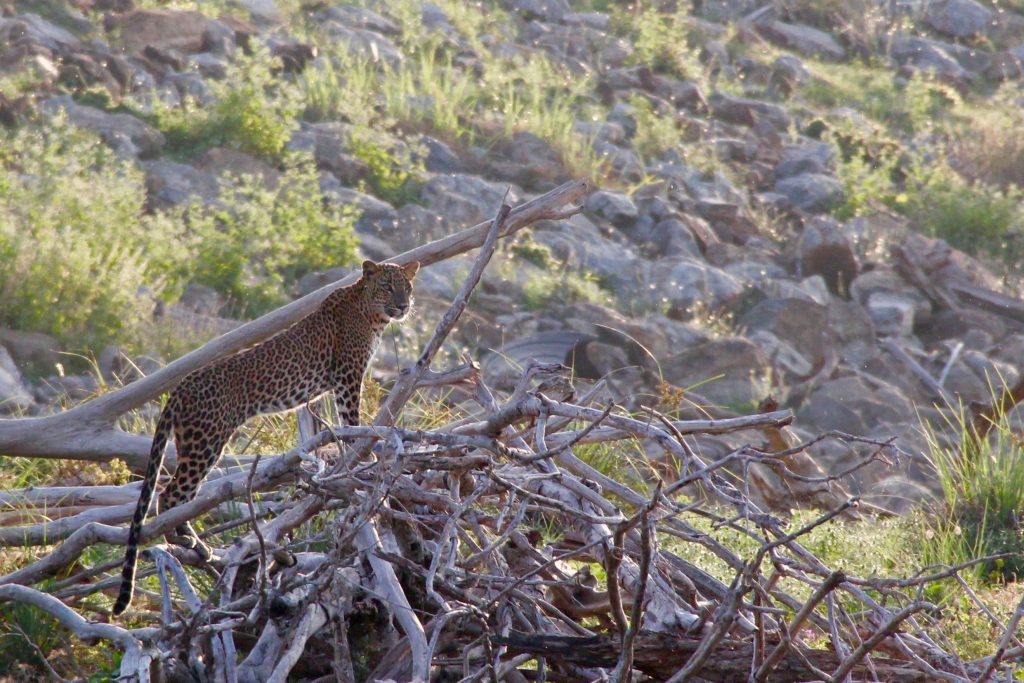 After this five star safari experience – as good as anything in Africa – we drive back along the south coast, through Matara to Galle, a chic town within a fort established by the Dutch and Portuguese. Suddenly everyone is white. If you flew into Colombo and drove straight down the motorway to here, you would be forgiven for thinking you were in southern Europe – Spain, Italy or France perhaps. Bijoux shops and neatly kept streets sit within the walls and ramparts. It's a fun place to watch the sunset. In the east the sea goes all the way to Africa, and to the south it will hit the Antarctic. At the suggestion of our tour operator we take a bike ride through nearby paddy fields – a pleasant enough experience but not really worth the effort, other than to see our guide huff and puff up a steep hill, snap the chain on his bike, and be transported home in a tuk-tuk.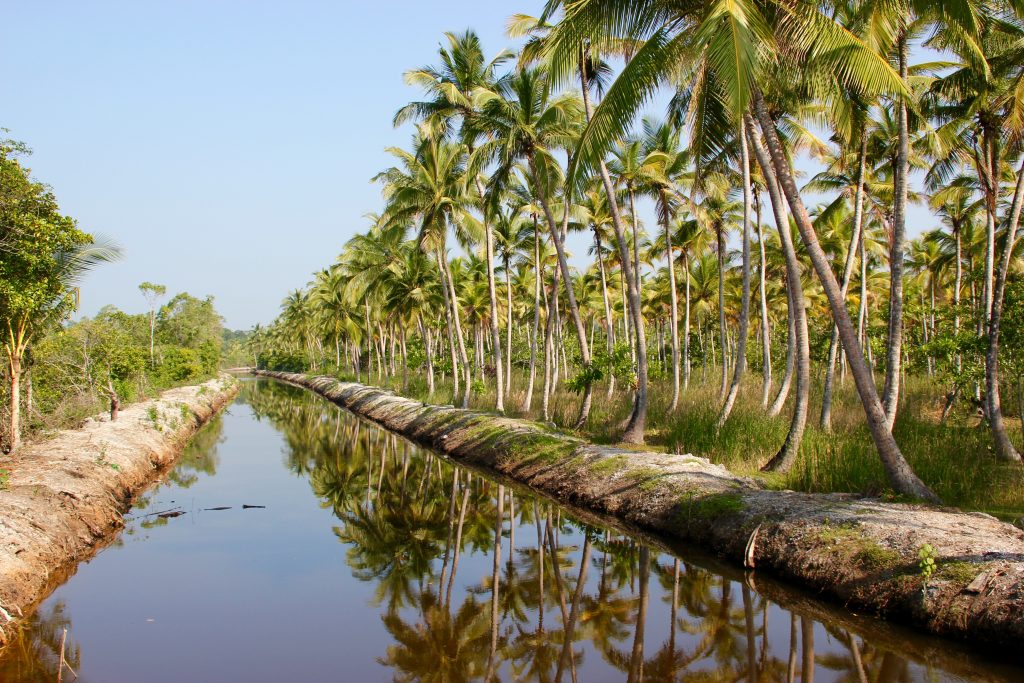 The next day we head north to Bentota, where we are staying at the charming Taru Rock Villas, nine rooms tucked behind the railway track in front of a pristine beach. On the way we try another local tour – a boat trip starting at Balapitiya to go up the Madu Ganga River. This isn't worth doing either. The boat engines belt out petrol fumes for over an hour. We see more of the impressive water monitor (in the paddy fields one of these monsters was 6 feet long – effectively a komodo dragon – but we declined the photo opportunity when it plunged into a pool of sewage). Back on the river, we sit through a demonstration of how cinnamon is harvested, and decline an invitation to visit a fish farm when it becomes apparent that you put your feet into vats of fish who nibble the skin off – a revolting concept.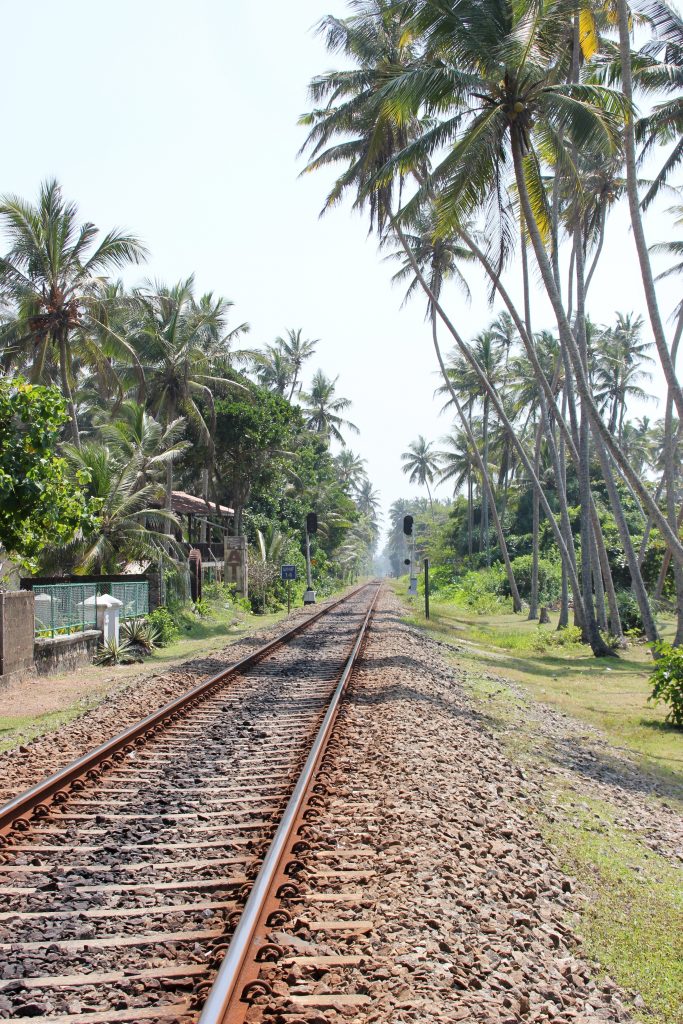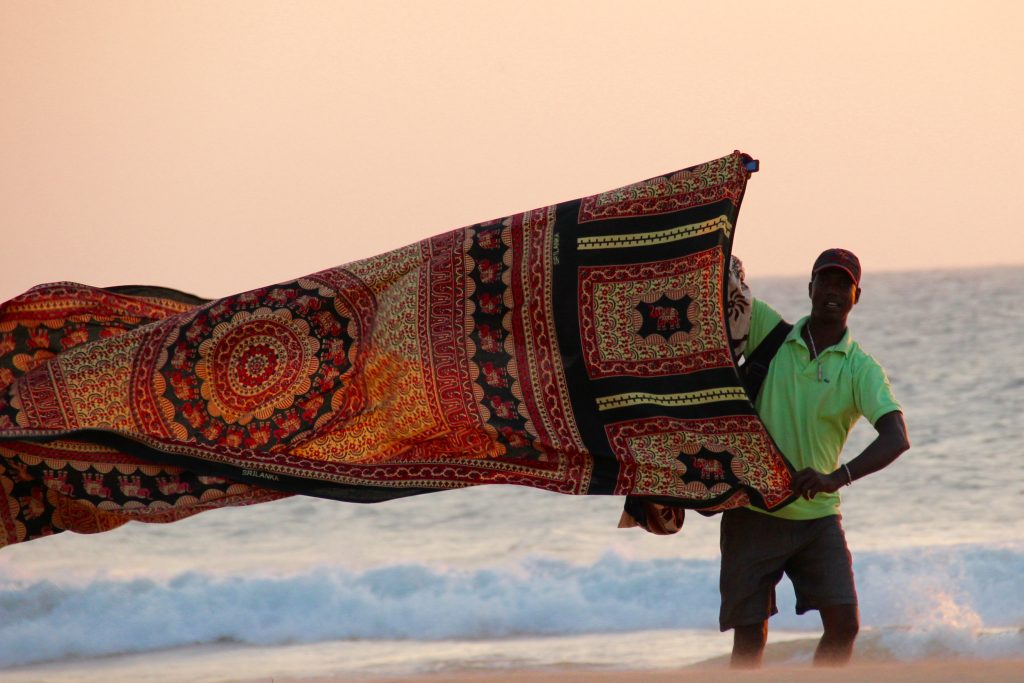 This part of the island was one of the worst hit in the 2004 tsunami. 50,000 died, and I don't recall hearing much of this in the west. The news concentrated way more on Thailand, probably because more westerners go there. The coast is extremely flat, so most of the buildings along the stretch from Galle to Bentota were wiped out, along with an entire train full of people.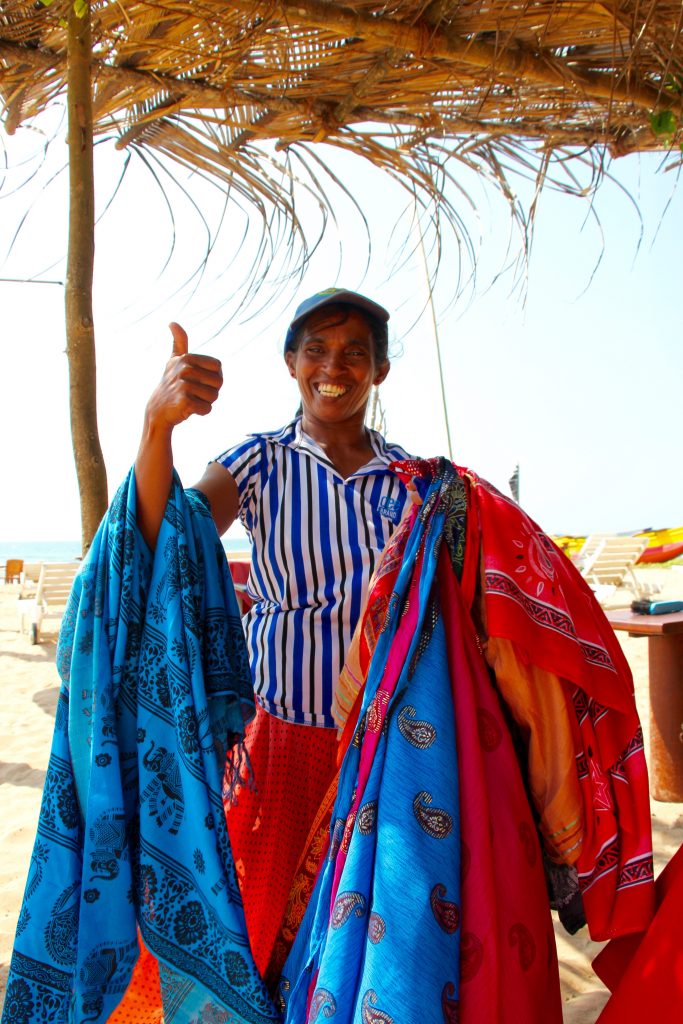 Sri Lanka is a fantastic country. First impressions of it will vary enormously depending on which bit you experience first. Colombo to the cultural triangle (Sigiriya Rock etc.) will suggest standard Far Eastern chaos, along the lines of Thailand or Bali. Head south down the smart new motorway to Galle and you'll feel like you're in Monte Carlo. The place is full of industrious people doing their thing. Accommodation and travel can be immaculate if you have the means. The people are attentive and friendly. Water sports, wildlife, culture, and plenty of unspoiled landscape remain, with a dash of colonial splendour blended with the local culture. Highly recommended.