TALLINN ESTONIA APRIL 2016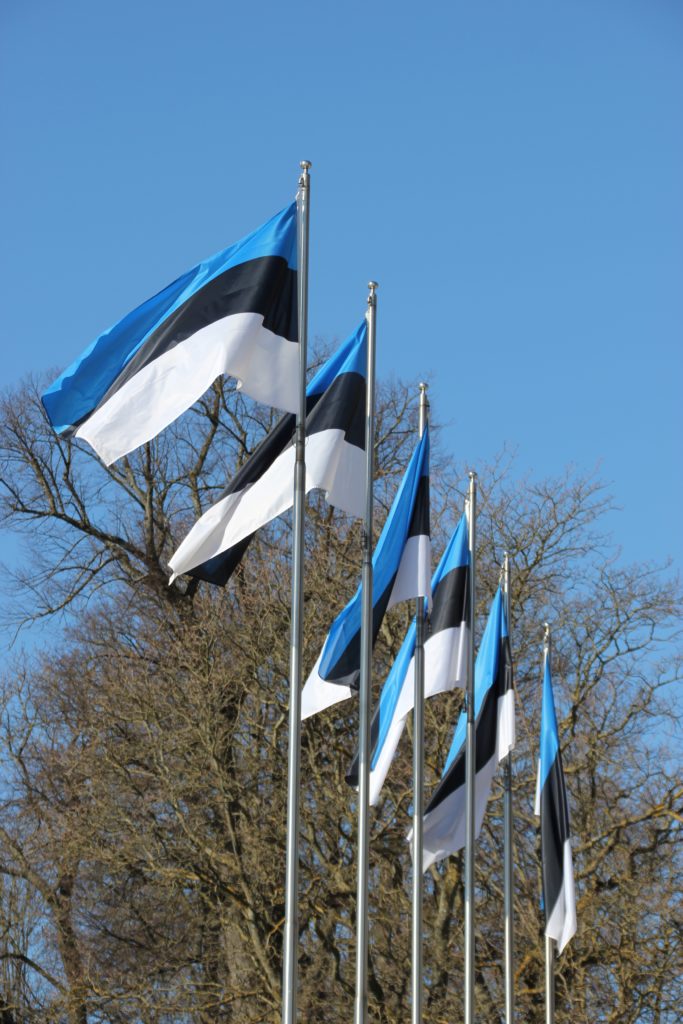 Tallinn is the capital of Estonia, a charming small city on the Gulf of Finland that can be reached by a fast two-and-a-half-hour hour flight over Holland, Germany and Denmark. This time of year it's a chilly 2 degrees, and cloudy on arrival. We grab a taxi to our hotel, the Hotel St. Petersbourg on Rataskaevu in the old town. It's all cobbled streets and beautifully preserved old stone and wood buildings.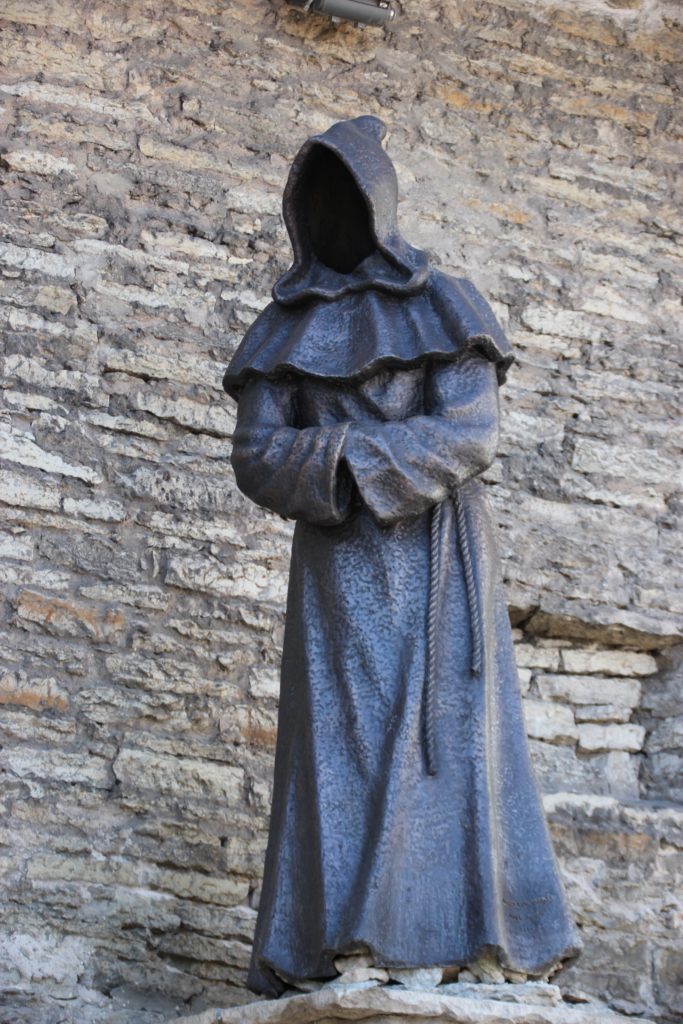 Raekoja Plats is a classic stone square, reminiscent of other European delights such as Prague, Krakow and Ljubljana. We pause in the Tule tavern for a crockery jug of mixed ale, ushered in by staff dressed roughly as medieval knights. After a stroll around the tight streets we go for a slap up meal at Balthasar overlooking the main square – salmon roe, broth, sizzling steak and pork, preceded by Estonian gin and tonic, and a decent bottle of Pinot Grigio.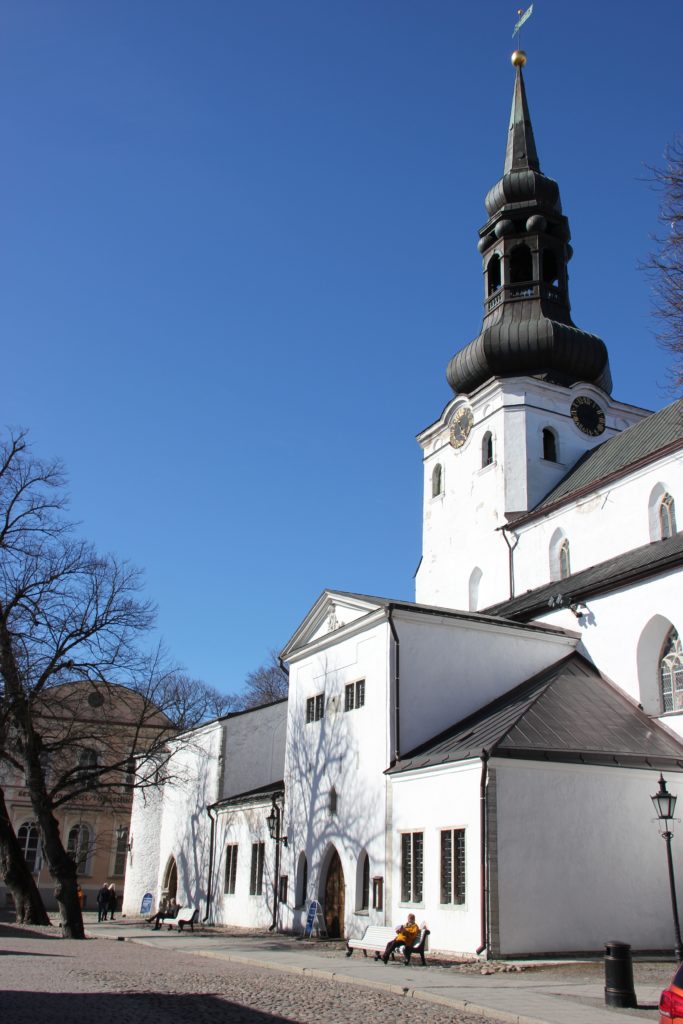 The next day is cold but fantastically bright. We take the bus out of town (2 Euros) to the zoo, which is well spaced out and full of lynx, snow leopard, a range of eagles, caracal, and the elegant maned wolf. We can't be bothered to traipse around the Estonian Open Air Museum, so we head back into town and investigate Toompea. This old area is on high, with a range of towers and turrets. The Danish café is accessed by an impressively steep stone staircase, and you can only get up by hanging on to the chain bannister. The views up here over the city and out to sea are as good as any of the viewing platforms. Nearby are the Kiek in de Koek ("view into the kitchen") tower, the St. Alexander Nevski cathedral (bouncy castle style reminiscent of Moscow), and another set of cobbled streets that are a delight to stroll around. We eventually descend back to the main square for beer in the sun and the traditional people watching.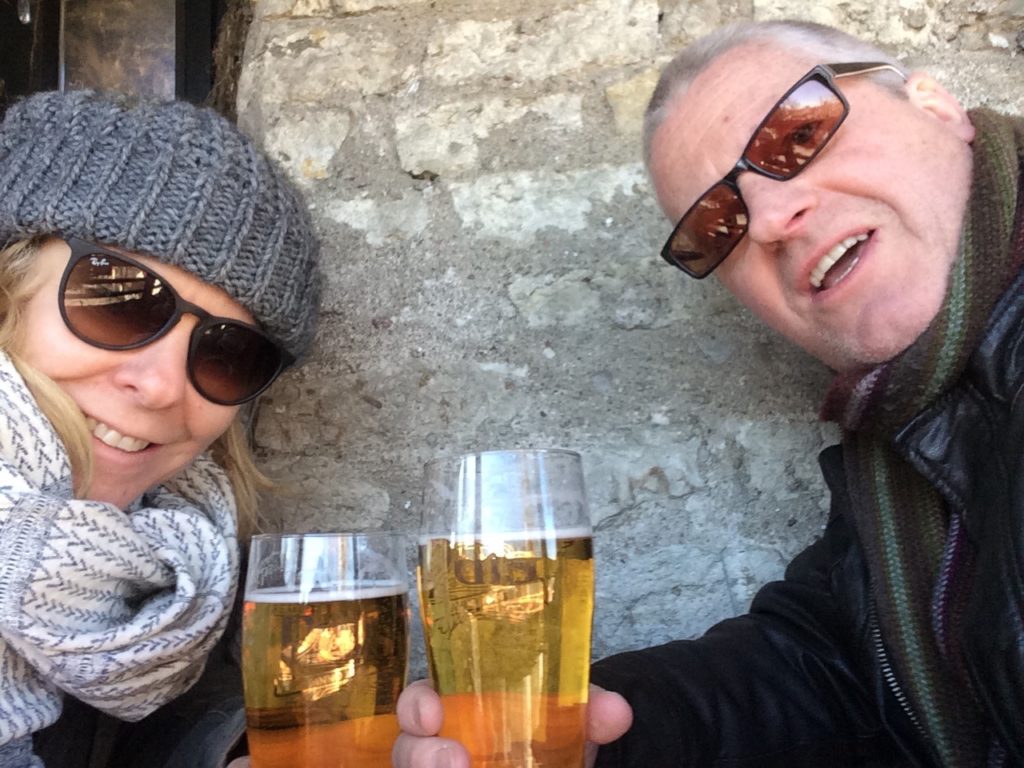 The Elevant restaurant on Vene provides an excellent take on Indian cuisine. Scale a wrought iron spiral staircase and you are in a large old merchant house with floor to ceiling wood panels and an enormous porcelain fireplace. The thali for two is a good way to sample a range of curry-inspired dishes.
The next day is overcast, so it's a good day for museums. The Museum of Occupations is in a slightly unpromising modern structure but it is excellent and well worth a visit. Up until independence in 1991, Estonia suffered a range of indignities under the Soviets and the Nazis. The exhibits, along with highly poignant films, map out the range of methods used to suppress all facets of life that the free world regards as normal: music, film, writing and more. Whereas an experience such as Auschwitz dramatizes gross physical abuses, this museum emphasizes the psychological controls via removal of smaller freedoms. The surveillance equipment in the basement is particularly stark.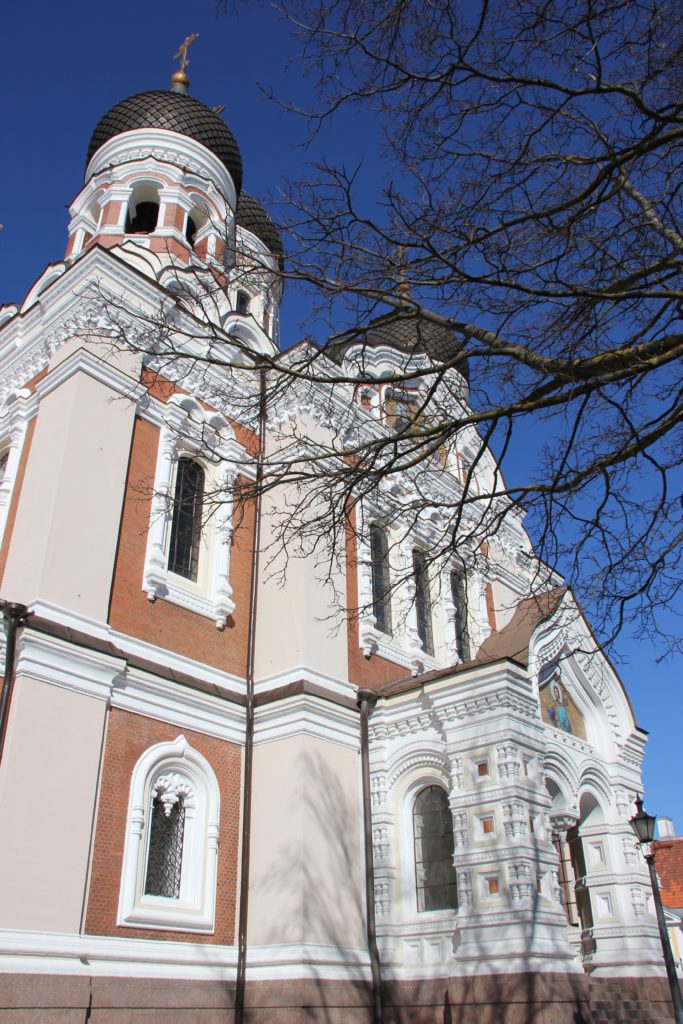 St. Nicholas's Church is also the Niguiliste Museum. It is relatively unremarkable as a structure since the Soviets bombed it, but the Danse Macabre, a huge 15th century painting by Bernt Notke, is great fun. Five humans, including a pope, are intertwined with dancing skeletons, reminding you that you die no matter how important you are. We wander round the east side of the old city wall. You can scale the battlements and pretend to be a medieval guard if you want, but the view is mainly air conditioning units in the foreground and cruise liners in the port further off.
Fat Margaret's Tower, the rotund gun emplacement at the northern end of the wall, is probably better on a sunny day, so a walk back through picturesque Pikk St will have to do. For dinner fun we decide to go for Olde Hansa, a medieval restaurant from 1400 where wenches serve you massive chunks of pork on the bone in very dim lighting surrounded by lots of wood and the strains of hey nonny nonny music. It's a tourist trap of course, but fun nevertheless.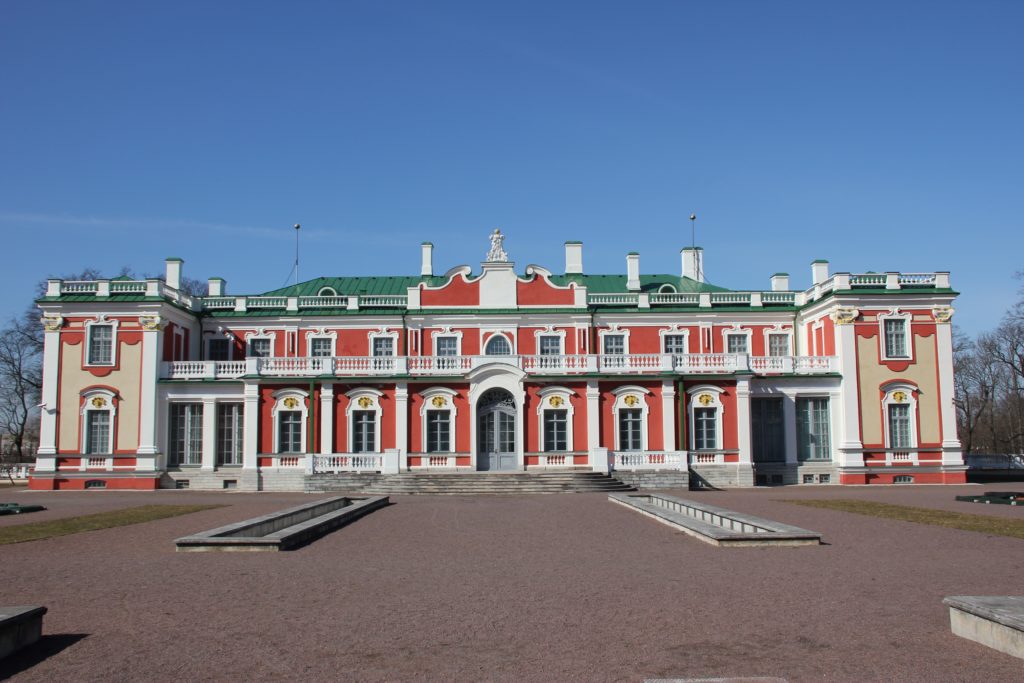 The bright crisp weather holds for another day, so we head out to Kadriorg Park on the tram. In summer this would be great – Peter the Great's building surrounded by ornate flower beds and blooming trees, But it's all fairly bare so we head down to the coast to stare at the Rusalka Memorial, an imperious looking angel statue erected in honour of a Russian warship which sank with all hands in 1893. A stroll along the beach brings us back to the outskirts of town, where we sit for one final time in the Town Hall Square, eating pizza and drinking ale.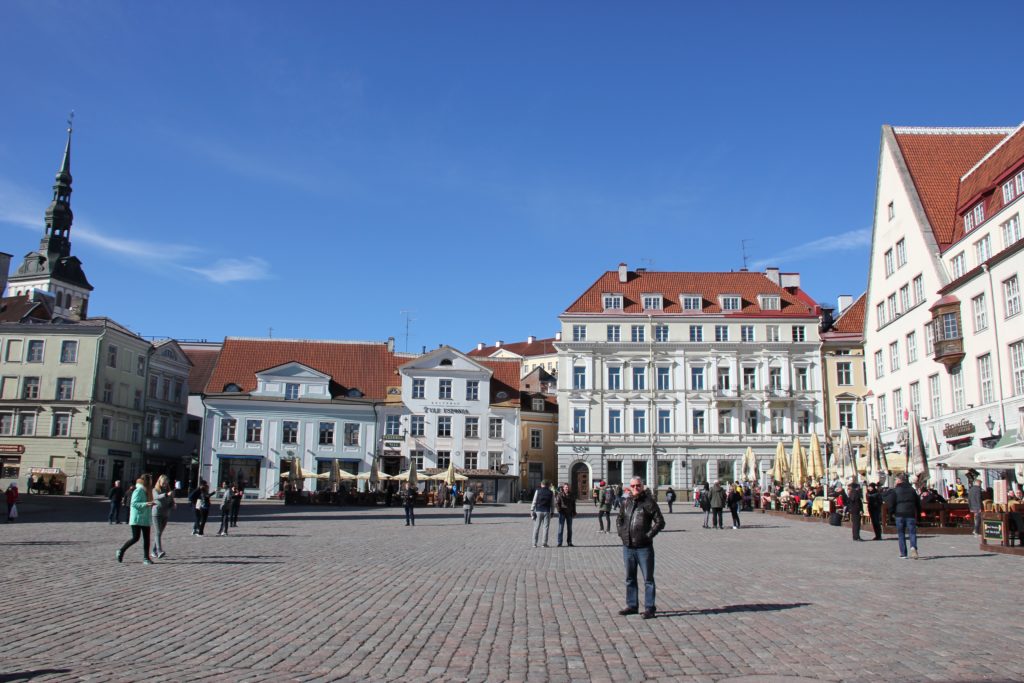 Tallinn is a fantastic place. The turreted old town has great character, and you can wander around with ease. The people are friendly and enterprising. The cultural history is fascinating. Highly recommended.