SLOVENIA FEBRUARY 2016
Slovenia is an easy two-hour flight from the UK. With a population of around 2 million, there's plenty of room. Flying into Ljubljana (population 200,000) it's just a short 20 minute cab ride to the centre of the old town. We stay at the Antiq Palace Hotel on Gospoka ulica, where it's a car-free zone just a stone's throw from the Ljubljanica River that runs neatly through the city. We have an enormous suite for around £100 a night.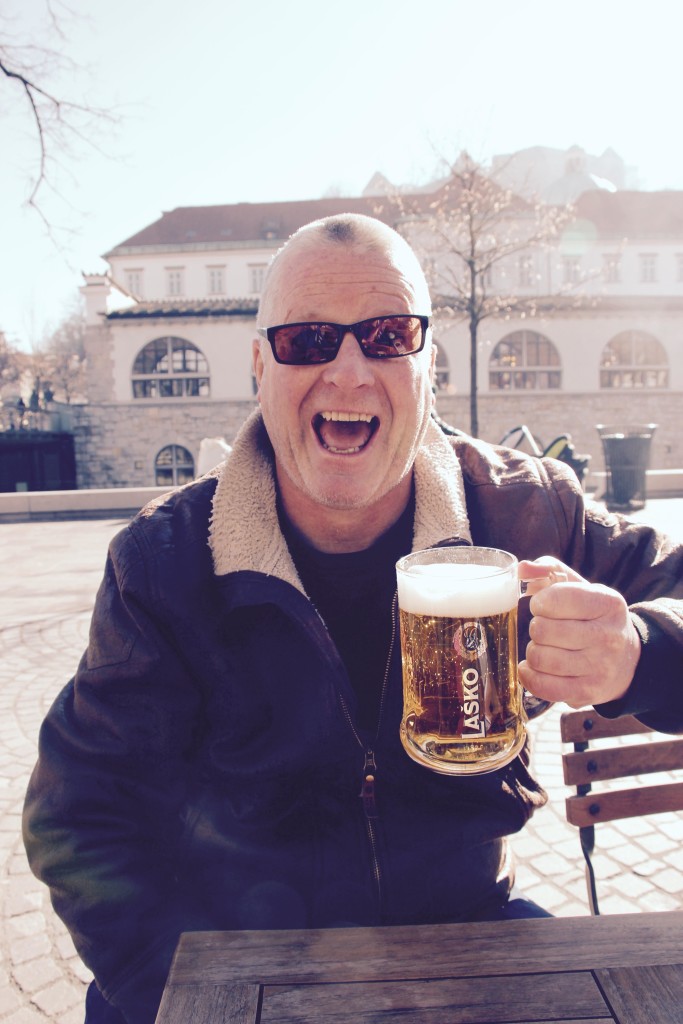 It's a beautiful place, and we are graced with lovely sunny weather on the first day – ideal for strolling from Cobblers Bridge down to the Triple Bridge, and Dragon Bridge, unsurprisingly adorned with enormous copper dragons that legend says used to rule the whole area. Any one of the many bars would do for a beer in the sun, and we settle for Fany and Mary, where pints of Lasko, Erdinger, Kozel and Pelicon are liberally dispensed. The cathedral of St. Nicolas has a fantastic interior and a somewhat creepy wrought iron side door. And up on high is Ljubljanski Grad – the imposing castle you can reach by funicular. On a clear day like this you can see for miles, including the foothills of the Alps. We round off the day with a superb meal at Julija on Stari Trg – steak, tuna, cheese dumplings, and excellent local wine.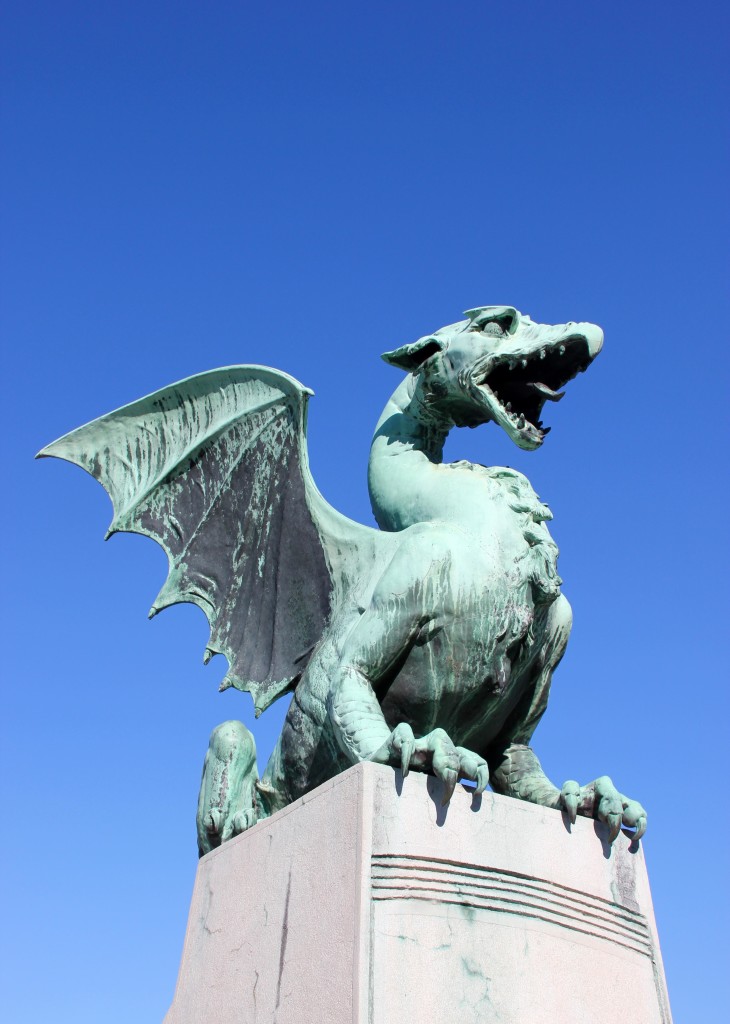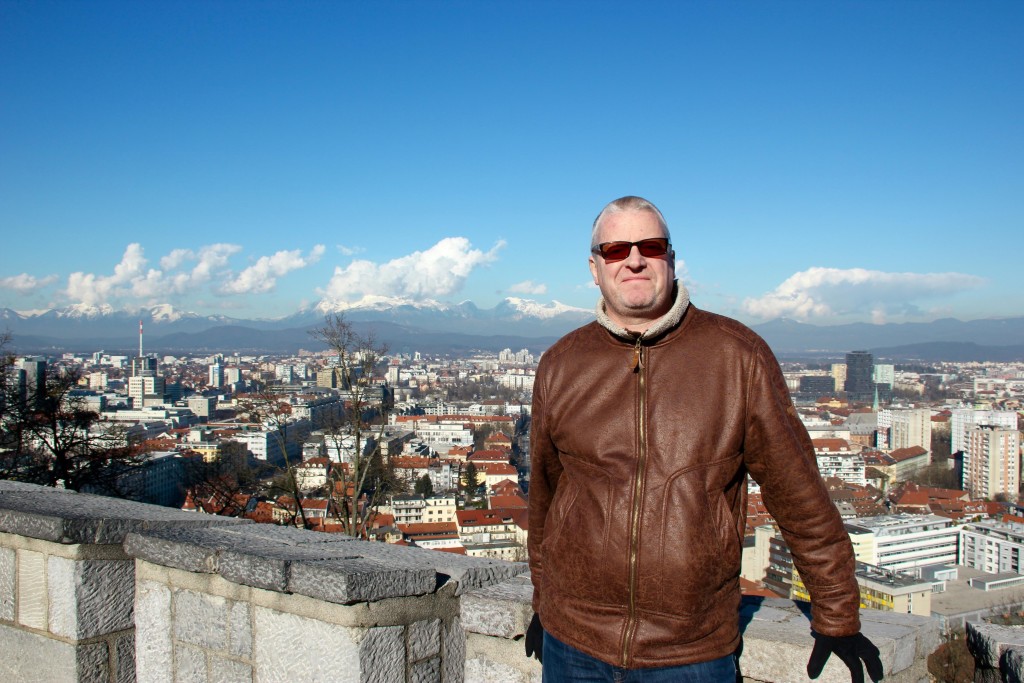 The next day we awake to an idyllic snowscape. A few inches have fallen in the night, and huge inch-square flakes are still falling. We walk through the slush to the National Gallery near Tivoli Gardens, and round off the cultural tour by wandering around the National and Natural History Museums. Lunch is on the other side of town at the curiously named 5-6kg – a reference to the size of the pig portion needed, and enhanced with a logo of a piglet. Strictly not for vegetarians, this original restaurant on Gostilnica serves fantastic pork, pleasantly washed down with Maligrad IPA. In the evening we have room for dinner at another good restaurant, Valvas'or, also on Stari Trg next door to Julija. It's more upmarket and particular, but still excellent.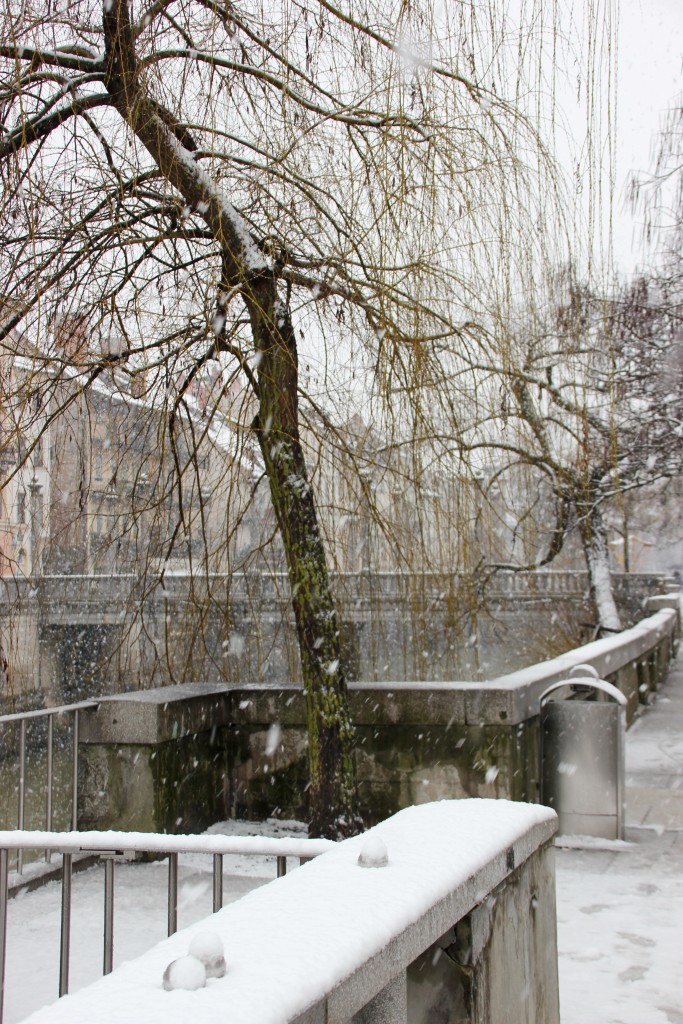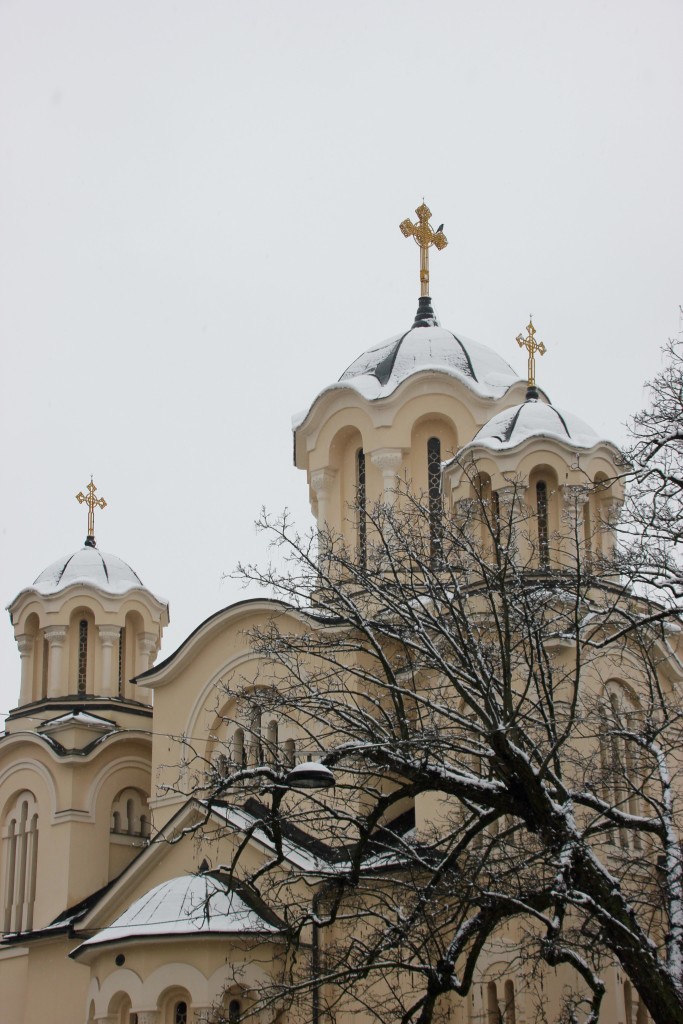 Day three, and we are off to Bled, home of the famous lake in the Alps. It takes about 40 minutes in the driving snow, but it's not putting off the huge buzzards that are out in force most of the way. The lake is picture perfect, set beneath another castle against a classic mountain backdrop. We are staying at Vila Istra, a five-room B&B on the southern shore. Again we have a huge suite, this time overlooking the lake. It takes 1 hour 20 minutes to walk round the lake, which we duly do after a light lunch at the Penzion Mlino nearby. Fending off the coachloads of Koreans crowding in to be rowed to the iconic church on the island, we complete the circuit to be rewarded by a decent dinner at Peglaz'N – gnocchi, salmon, tuna, and a great bottle of white wine called Zelen. It's an easy enough stroll home along Cesta Svobode back to our hotel.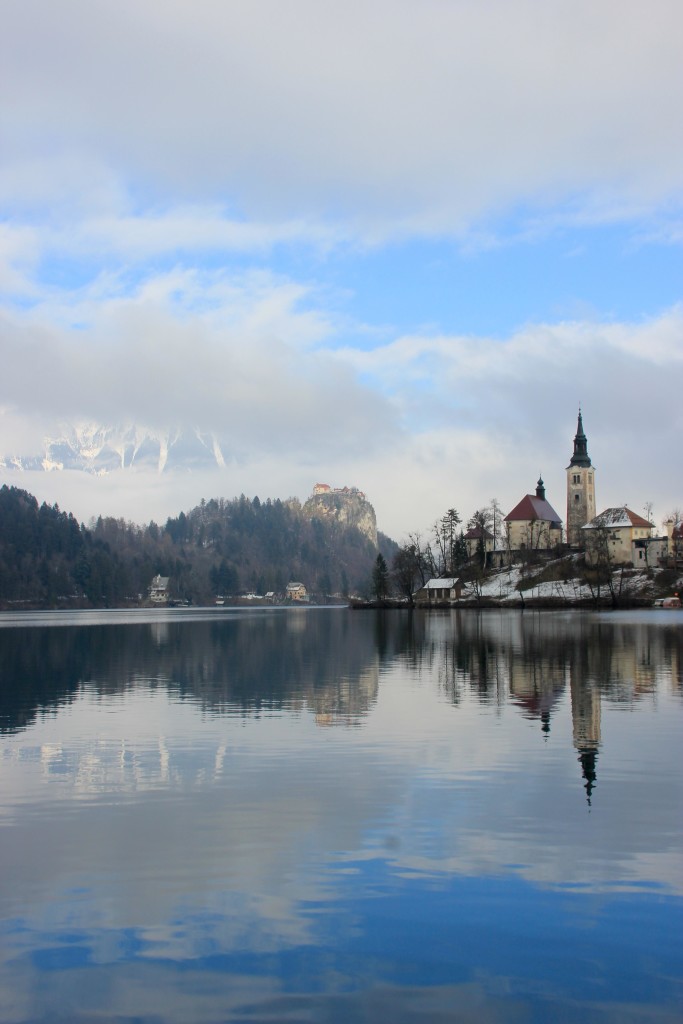 The following morning the rain is hammering down, and visibility has not improved. Nevertheless, we decide to climb up to the castle, a brisk 20-minute ascent, to have lunch at the top. Occasionally there's a glimpse of mountain behind and lake below, but it's fairly bleak and rugged stuff. Having said that, the poor weather has its benefits. In off season, we have a decent run of the lake, town and castle. All the evidence – water slides, casinos, and seasonal ice cream parlours – suggests that Bled is probably a nightmare in the summer.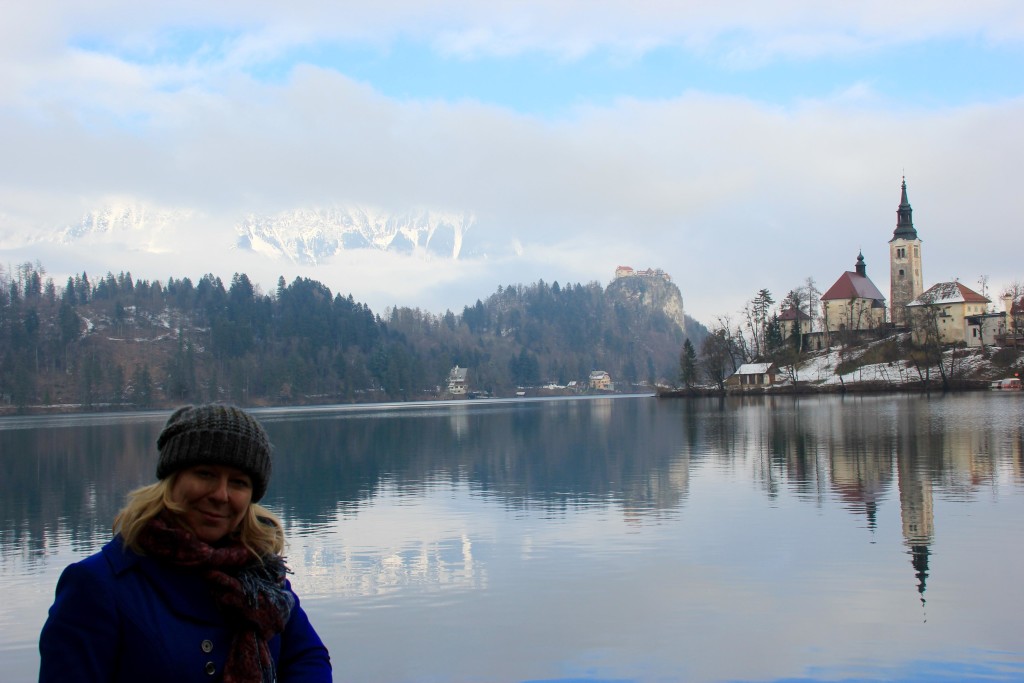 Slovenia is highly recommended. It has a fascinating cultural history and dramatic landscape. Everything is really good value. Excellent meals for two with great wine never exceeded £25 a head. The wine, beer and food are brilliant. The people are extremely friendly and helpful. Everything works – roads, ATMs, wifi – and to cap it all, it is sparsely populated, so you can really get on with it. 10 out of 10.