THAILAND DECEMBER 2015
Bangkok is a fairly hard city to like. It's immensely crowded, and pretty much an endless sprawl of concrete. Car numbers are very high, and so is the pollution. At interchanges it's not uncommon for traffic to be held for five minutes, so walking on the concrete bridges above them is a smog-ridden, choking experience.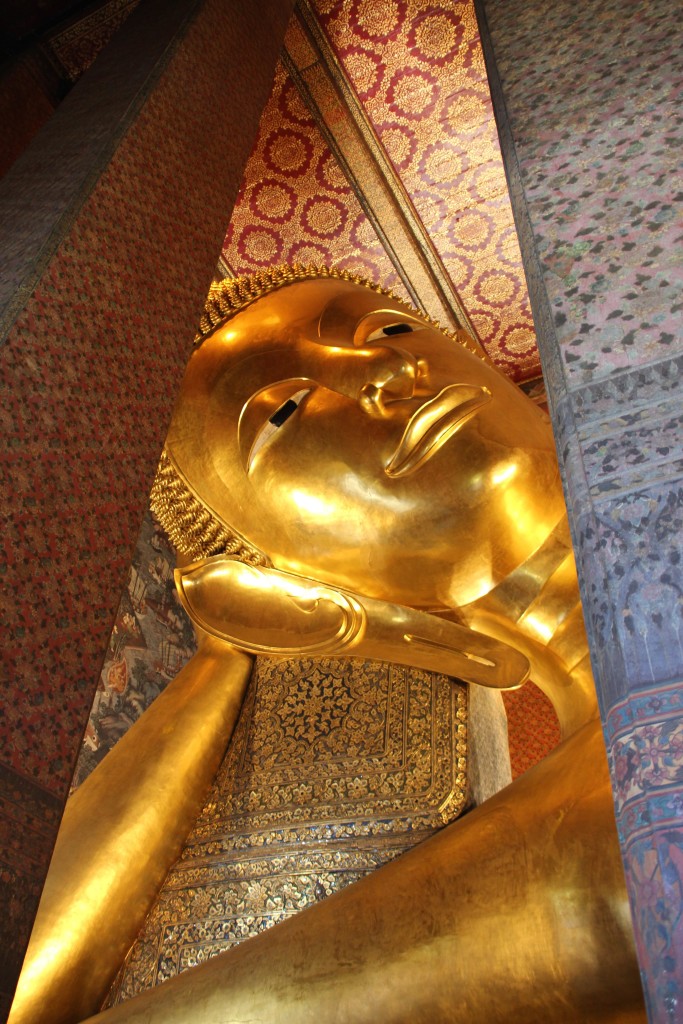 There are still some joys to be found though. The temple complex of Wat Pho is certainly worth a visit. The 66-foot reclining buddha near the entrance is arguably the worst bit. It's horribly crowded with annoying people mishandling selfie sticks, and the buddha is in the main hidden behind inconvenient pillars. But the majority of the other buildings are charming, so it's worth examining the expanses of gold, mother of pearl, and ceramic tiles that adorn many of the other stupas.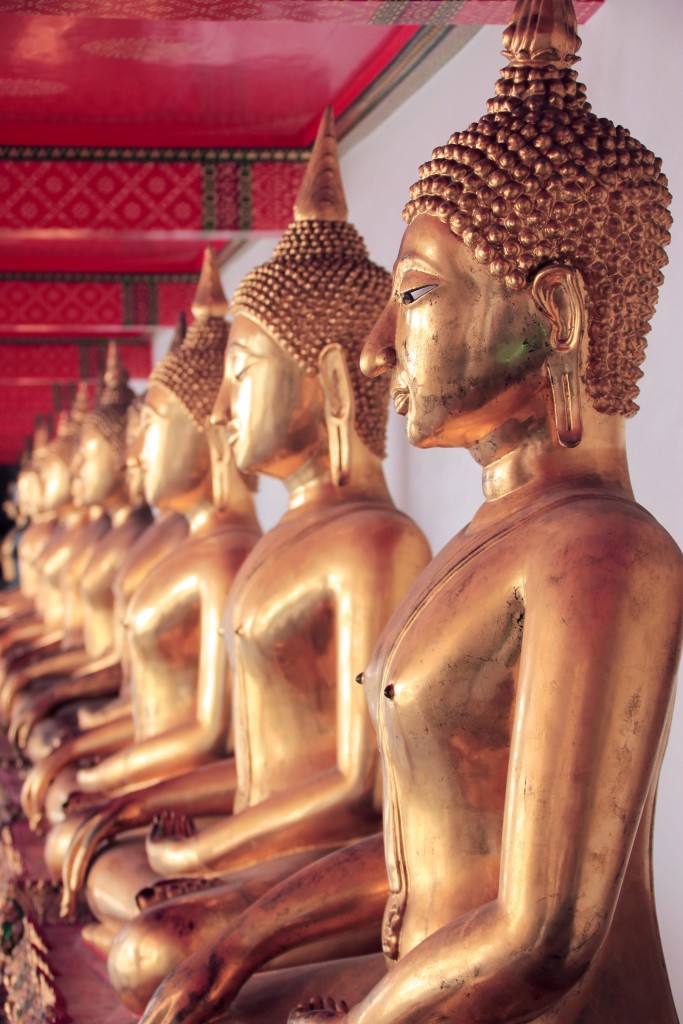 The river is in a mess. It's heaving with all manner of craft with no apparent highway code. The majority of the old junks have rusty old diesel engines that belch filth into the air. On the far bank is Wat Arun – worth a look on any other day but currently closed in preparation for New Year's Eve celebrations.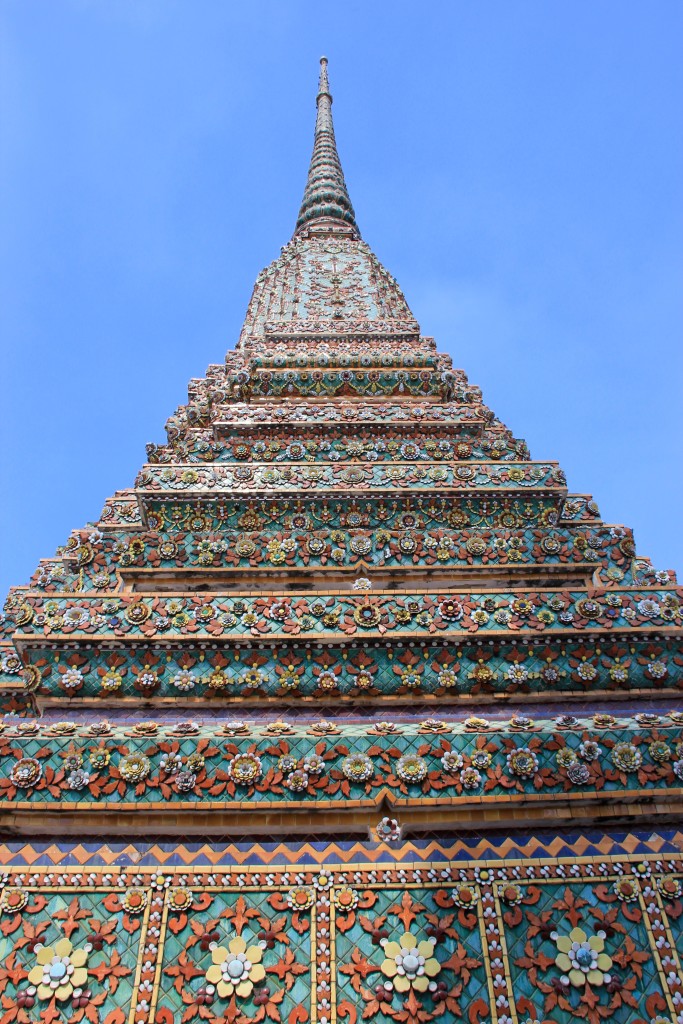 The National Museum is a treasure – jam packed with artefacts, carvings, statues and palanquins from the last 1,000 years or so. Many of the items come from the former capital of Ayutthaya. Set aside a solid half day for this excellent experience. Unlike Dusit Park. This is billed as a series of idyllic walkways offering tranquility amidst lakes and so on. It's nothing of the sort. Instead there are over 50 coaches parked up, and hordes of day trippers swarming everywhere. To be avoided.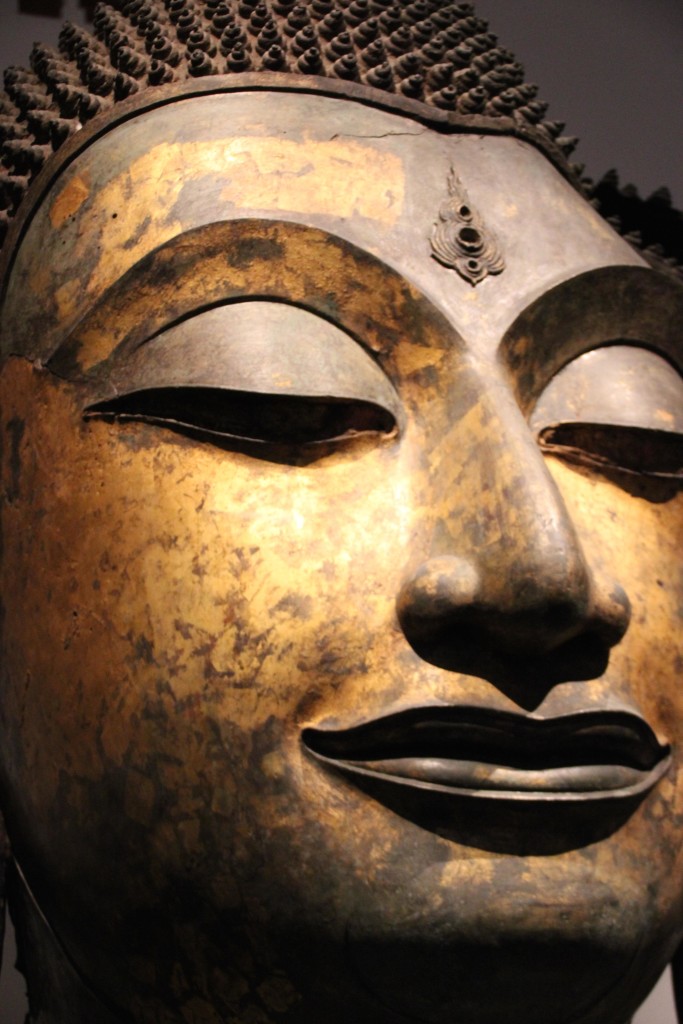 We are at the Continent Hotel on the Sukhumvit Road, and the Skybar on the 38th floor offers great views of the sun setting over the city at night. There's an unusual twist though, because the windows are open to the elements. It's not for anyone with a sensitive disposition or good old-fashioned vertigo, but the youngsters seem unbothered, and happily lean on the edge to take another of their endless selfies.
A good place to eat nearby is Hemingway's, named after Ernest and formerly owned by him. Here you can watch seedy ex-pats of all ages openly goosing young Thai girls whilst nonchalantly holding business conversations.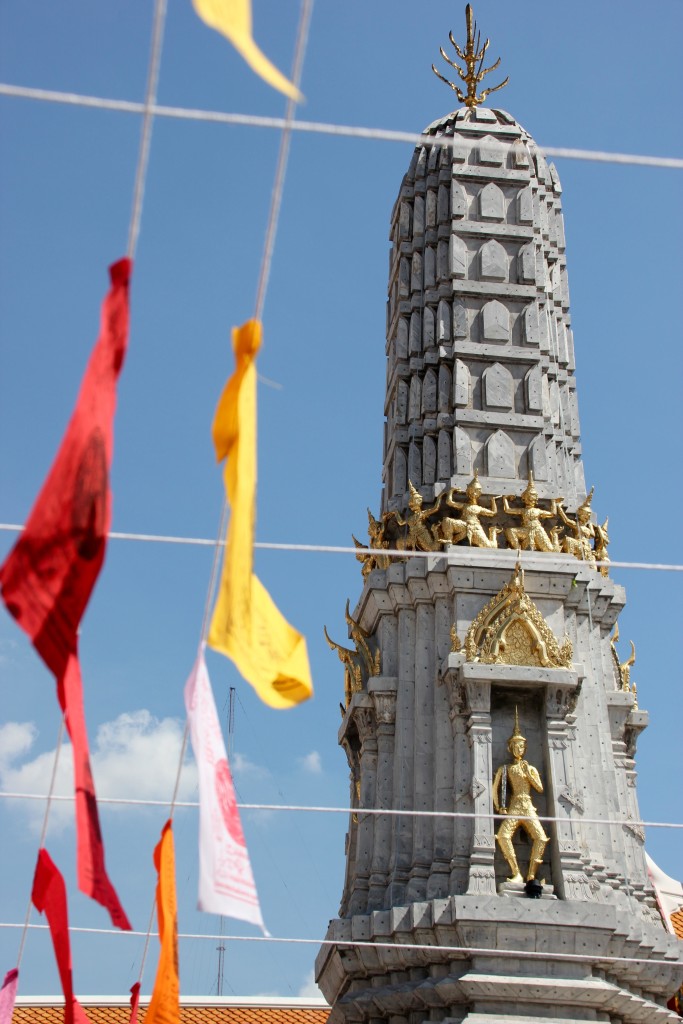 For a little additional R&R, we spend five nights in Hua Hin, three hours down the western side of the Gulf of Thailand. It's built up all the way down. We stay at the Putahrasca Hotel, which is charming and has a small beach, if only slightly marred by an unsightly concrete pier off to the right.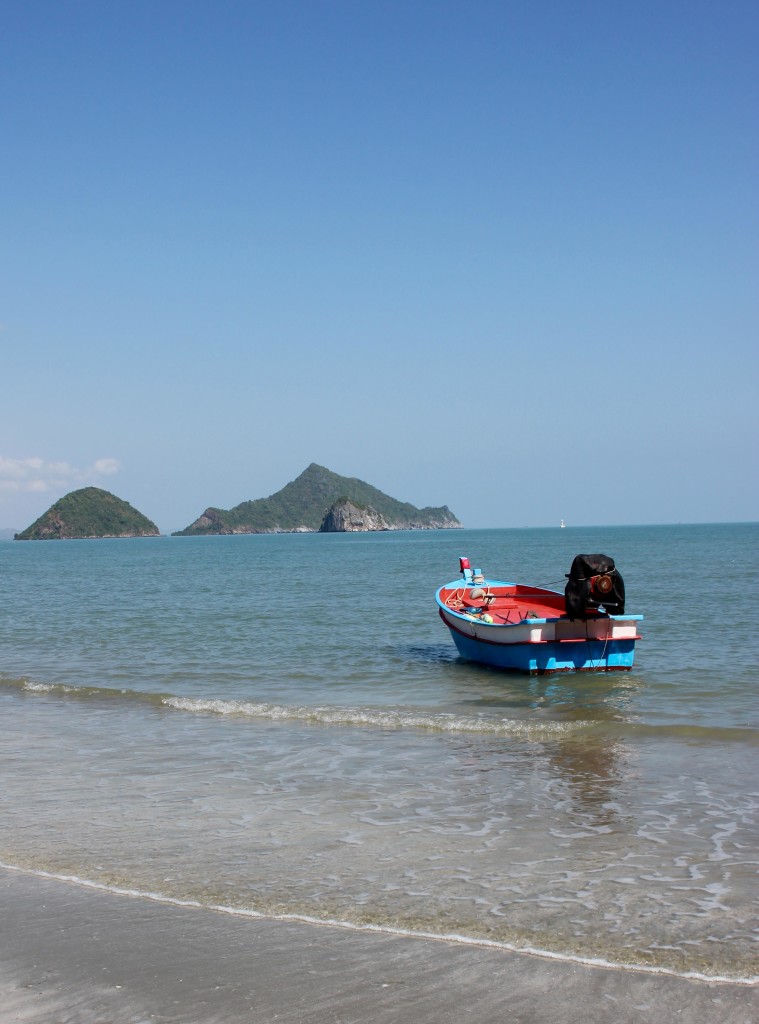 There is some culture to be fond locally. We take a trip south to the Khao Sam Roi Yot National Park. This is a series of coastal swamps with small limestone mountains poking out at irregular intervals. After examining a very modest pineapple plantation – little more than a field – we pass through a picturesque fishing village before arriving at a beach where boatmen will ferry you round to the nearby bay. Here an attractive beach is the base of a steep trail leading up to a series of caves. It's hot work but worth it. The caves are collapsed sinkholes, and somewhat bizarrely a small shiny temple has been built inside one of them. By the time we are descending, hordes of schoolchildren are thundering up the path.
It's a quick break, and the daytime flight back from Bangkok is a pleasure, taking in outstanding views of Myanmar, India, the desert of Turkmenistan, and eventually a snow covered Ukraine and Eastern Europe. Go everywhere once of course, but at this stage Myanmar is a far more attractive proposition than Thailand.