PARIS FRANCE JUNE 2019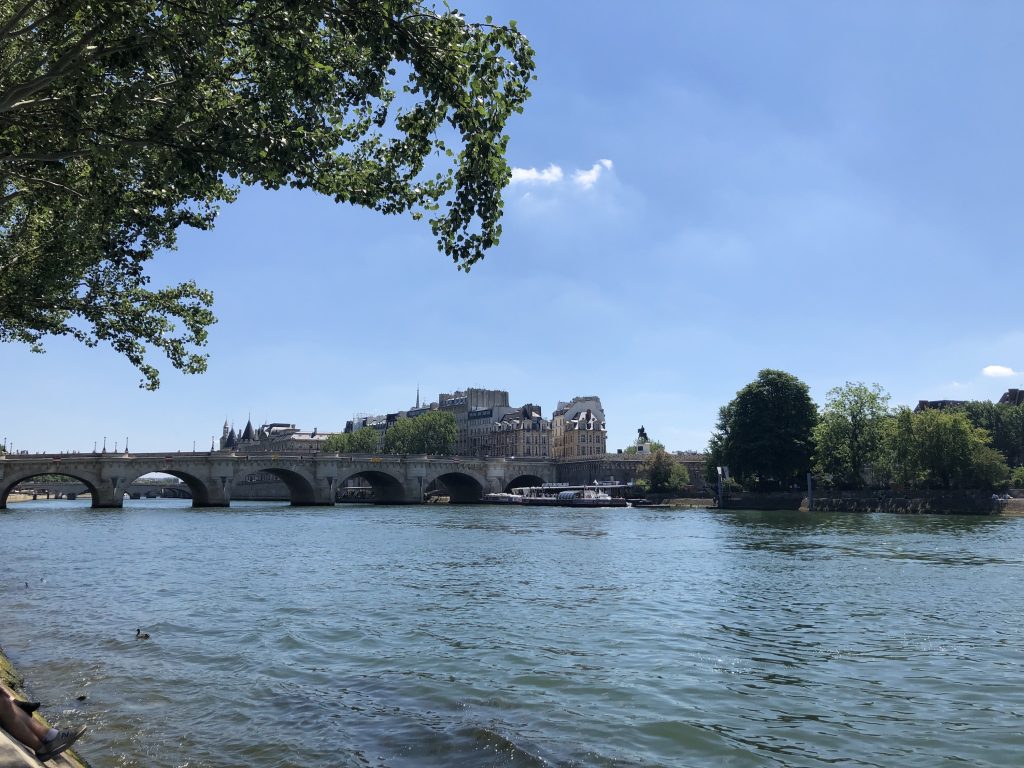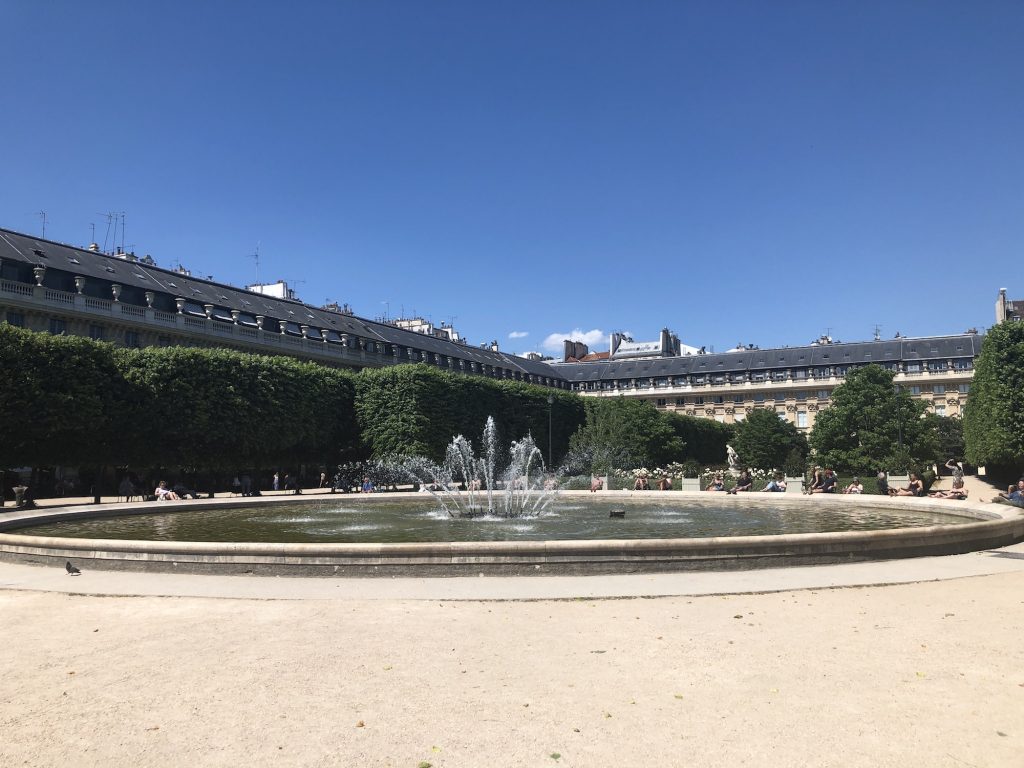 Very short notes on this. Eurostar to Paris Gare du Nord, then a cab ride to Hotel Therese on Rue Therese. With variable traffic, this can either take ten minutes or thirty. There are plenty of bars around the Opera area to grab a drink in the sun. In fact outdoor dining is the norm at this time of year, and we end up having a pizza and pasta at Fuxia on Place du Marche St. Honore. Le Zinc d'Honore across the square is also a decent place to hang out and people watch.
Being centrally placed, it's easy to wander down to the Louvre complex, although not as easy to get in. All tickets have to be bought online and it's full anyway. Wandering around the Jardin des Tuileries is pleasant, and gives a straight line view all the way through to the Arc de Triomphe. Then it's time to meander along the Seine, with views of the Eiffel tower and a succession of bateaux mouches on the river. Past the Palace of Justice on Ile de la Cite, we arrive at what's left of Notre Dame, recently decimated by fire. Strolling back it's worth avoiding Rue de Rivoli, which is a nasty cousin of Oxford Street. Finish off by glancing at the Place de la Concorde and having a drink at the Grand Hotel on Opera.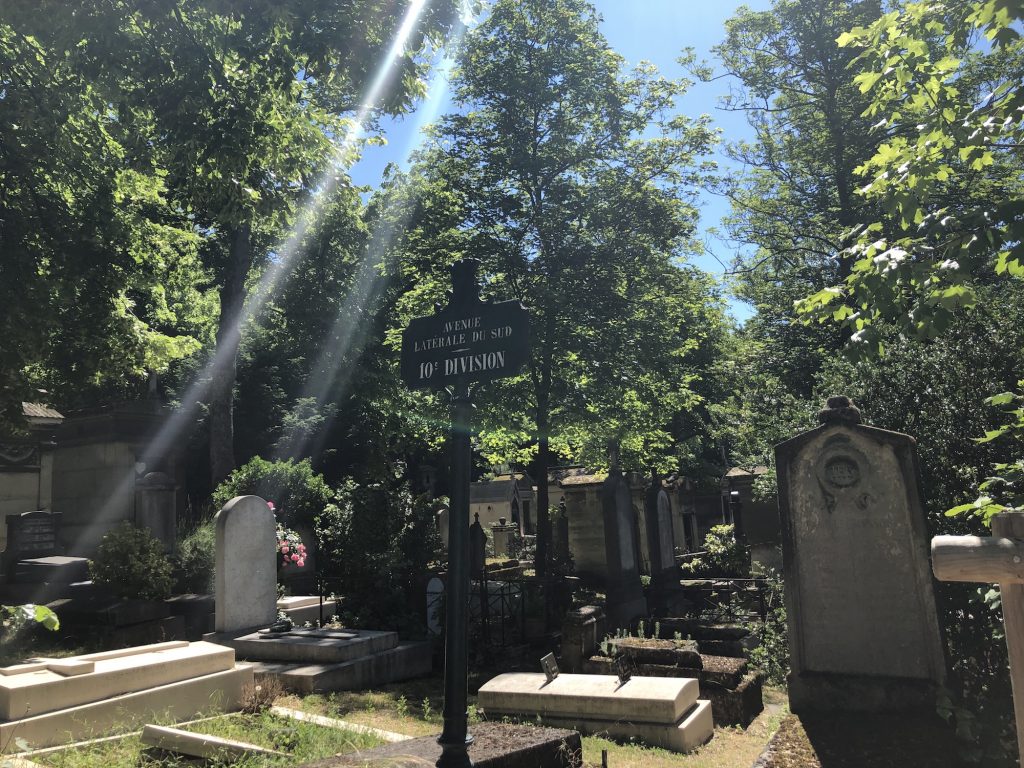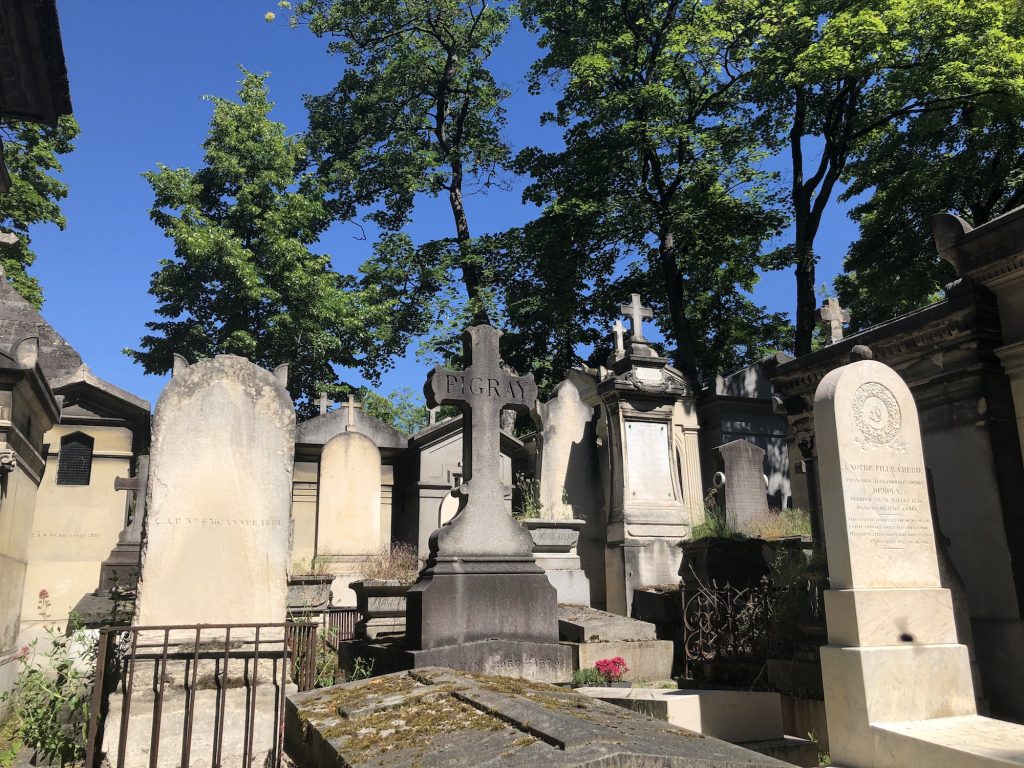 The next day we head north east on the Metro to La Cimetiere du Pere Lachaise, home to 17,000 graves including Oscar Wilde, Balzac and Delacroix. It's a peaceful haven dappled in sunlight. We then walk back along the canal and into Marais, home of bijoux boutiques and art shops. It's always worth a look at the bizarre Centre du Georges Pompidou, which appears to be inside out and a mass of pipework. The Parisienne skyline is great because, unlike London, it is unspoiled along the river, allowing a good view of all the classic old buildings. Paris is always worth a visit, even though it is very expensive.