CHINA (BEIJING) SEPTEMBER 2018
Nihao China. Hello. It's a great nine and half hour flight to Beijing, with the luxury of business class only half full. A jolly nice man picks us up from the huge airport and 40 minutes later we are safely installed at the Regent Hotel on Jinbao Street. It's a big city, and we have a few days to work our way round it.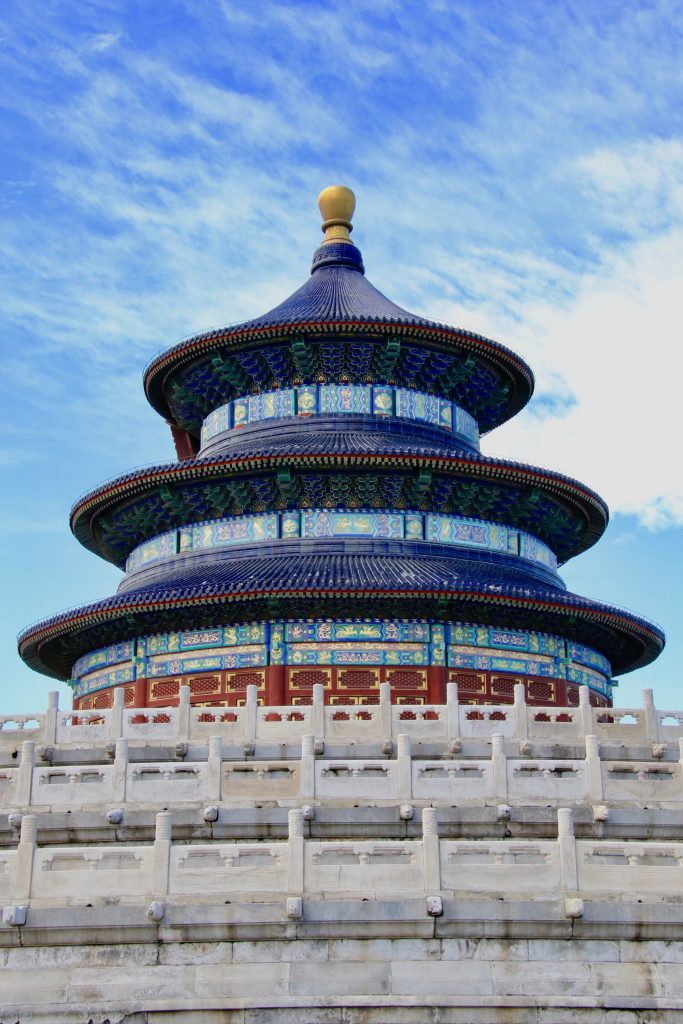 Everyone should go to the Forbidden City, a seemingly endless series of pagoda-style halls set over a square mile. It's monotonous, with barely any other features to break it up, but the scale is truly awesome, in the correct sense of the word. Just south is the famous Tian Anmen Square, similarly grandiose and impressive due to its sheer scale, flanked by brutally stark communist buildings. We were hoping to visit the National Museum of China but it's shut. "There was fire," announced the concierge. "Our leaders say they must be more diligent with fire prevention, water sprinklers, etcetera." Quite. The jewel in the crown for beauty is the Temple of Heaven, set in beautiful expansive grounds in Tiantandongmen, a little south of the great square. The multi-coloured Hall of Prayer for Good Harvests, circular with ornate stylings and hieroglyphics, is worth the entry price alone.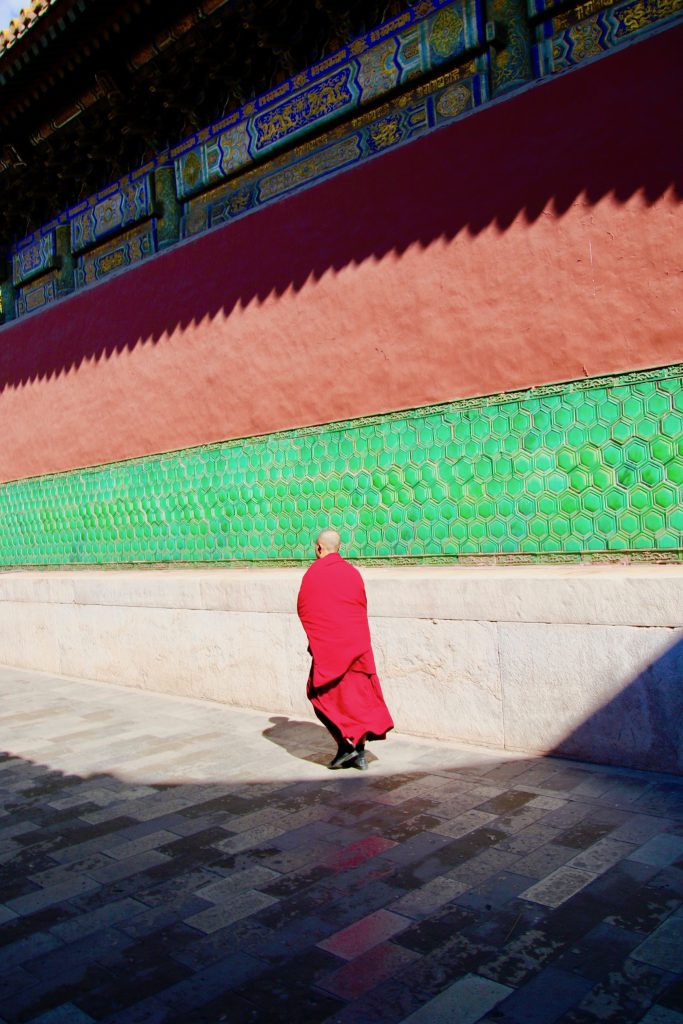 A close second for aesthetic pleasure is the Lama Temple at Yonghe Gong. Well kept and pleasantly peaceful in contrast to the rest of the bustling city, it contains one of the most impressive buddhas we have seen. A lively area for lunch or dinner is Bei Hai or Hou Hai, with lakes and hundreds of restaurants. It's also a fun and safe area to wander through hutongs – narrow streets retaining the hustle of original Peking before it was smartened up.
Of course the really big draw in Beijing is the Great Wall of China. You can reach it easily enough with a 2-hour drive north, but you need to choose your spot, because the closest part is continually heaving. We choose instead the quieter, more remote area of Jinshanling, and it's fantastic. A steep climb on a new track leads to some seriously steep and knackered sections of wall. Not much health and safety up here. Up, down, up down, in between watchtowers, and if you don't pay attention you could easily plummet over the edge. We cover about 15 of them in 3 hours, pursued the whole way by an old Mongolian lady determined to sell us a t-shirt – the most dogged begging we have ever experienced. The canned music is rather peculiar, but the views are fantastic and we get lucky with the weather – not too sunny to make us out breath, and the rain just holding off so that rocks don't get slippery.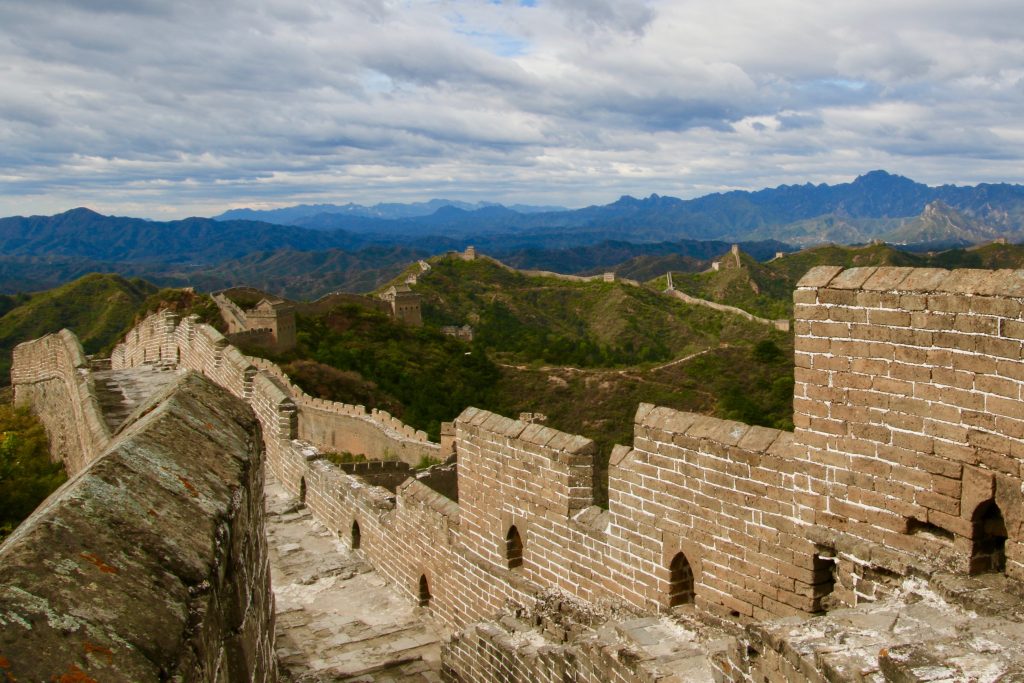 This view of China adds nicely to our Eastern understanding on other trips to Japan, Vietnam and Thailand. The Chinese are numerous (1.4 billion), loud and diligent. Everyone is beavering away at something. They love precision and order, so everything works. The metro for example is a great way to get around. Most things are quite cheap, but beware restaurants where prices are deliberately high for show off purposes. We paid £250 for a meal for two on one occasion, and it was fairly straightforward. There's a tremendous politeness present too, many a smile and lots of humour if you take the time to learn a few words and engage in conversation.