VIETNAM MARCH 2014
We take an eleven-hour flight to Bangkok with Eva Airlines, a Taiwanese operation that works well. A successful transfer and a short two-hour stopover and we are on board Vietnamese Airlines bound for Hanoi. Hanoi, or Ha Noi, means the city in the bend of the river – an early example of how five letters can convey a lot round here. It's a 45-minute cab ride into town, and we are soon installed at the poshest hotel in town, the Metropole, the scene of visiting dignitaries for over a century.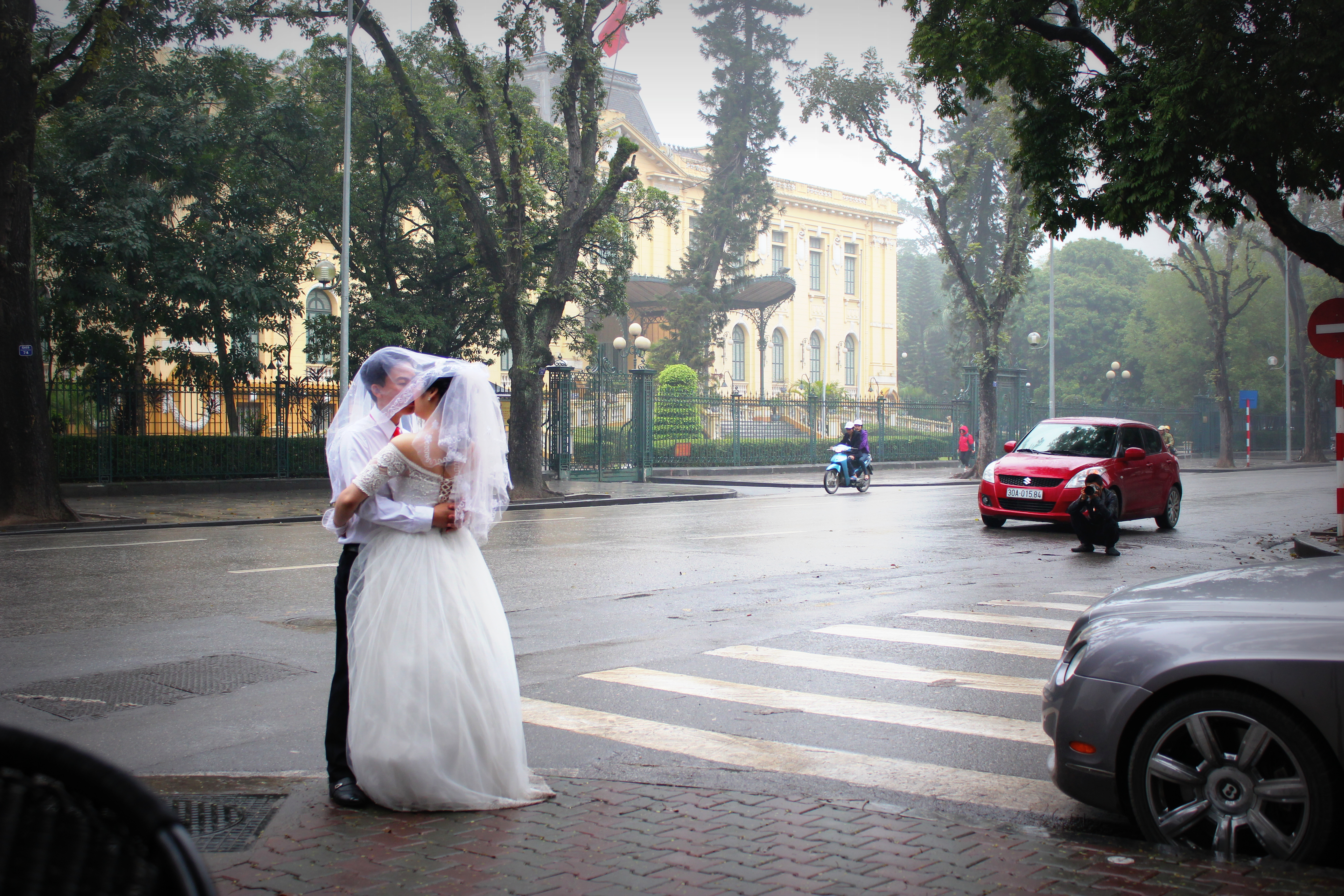 In this upmarket part of town a stroll round Hoan Kiem Lake gives an early flavour of city life. There are 8 million people here, most of them on scooters. They observe few traffic rules and won't stop for anything. It all flows like water, with everything taking the path of least resistance. Don't expect any vehicle to stop for pedestrians, even on a zebra crossing. The Jade Mountain Temple can be reached by crossing a small red wooden bridge. Always enter a temple using the right-hand door and leave by the left, leaving the middle one for royalty. Altars are adorned with a curious mixture of offerings ranging from biscuits and cigarettes to cash. Ghost money is burned to send to the departed and help them fend off evil spirits.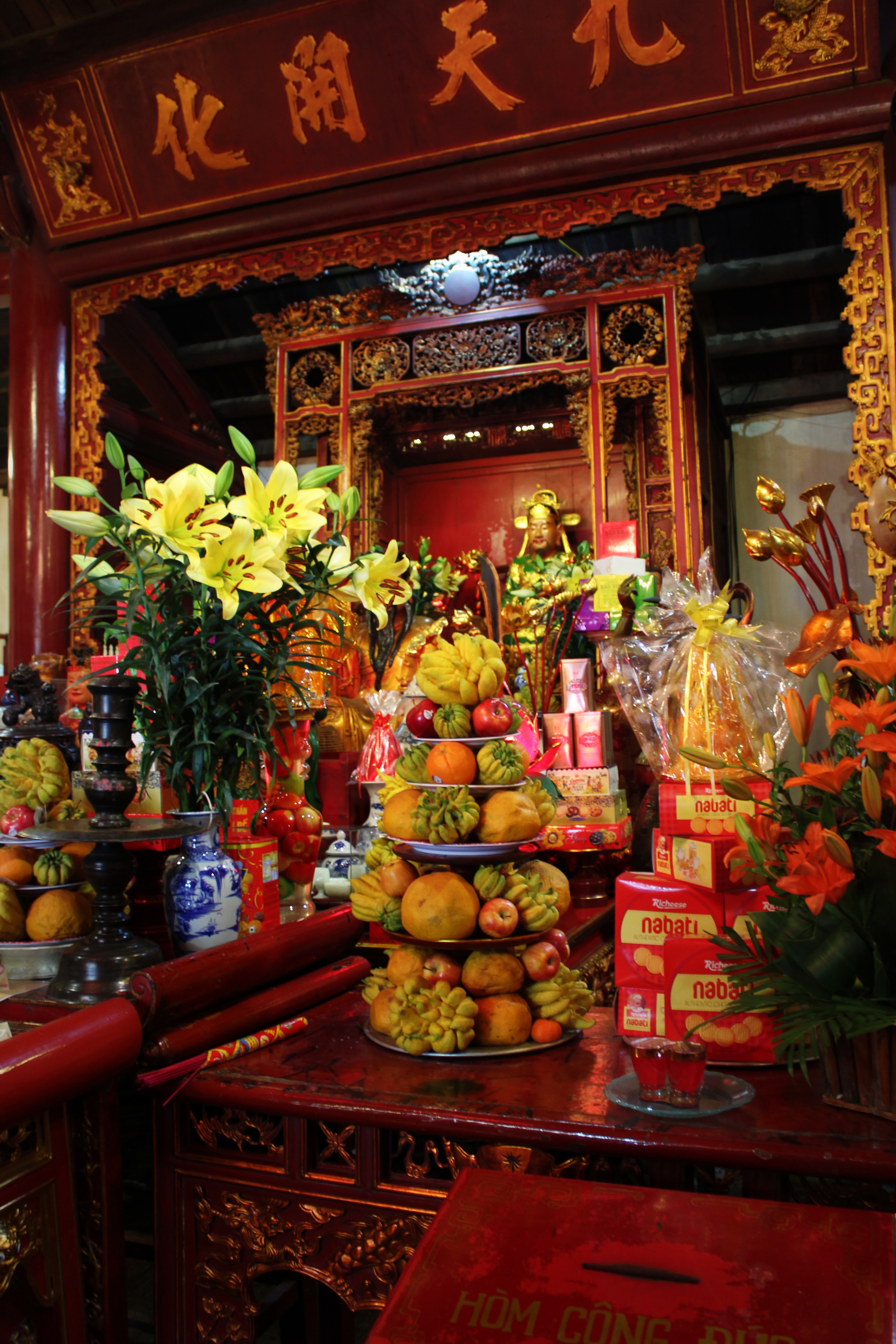 Fending off the hordes of newly-weds posing for photographs in full gear in front of venues they will probably never enter, we team up with a friend at the Press Club on the corner of Ly Thai To and Ly Dao Thanh, and head for authentic local cuisine at Quan an Ngon (literal meaning "delicious" – there are several in the city), followed by a visit to the excellent Seventeen Cowboys bar on Tran Hung Dao, where we down beers and take in the delights of the excellent Filipino house band. It is here that our host Kurt tells me that the landlord has been pioneering a new form of massage – when you are at the stand-ups in the gents, a guy jumps out from behind a screen, slaps a cold towel on your neck and starts pummeling away while you are relieving yourself. We're not sure if this is going to catch on.
The next day we are driven around the city by an old colleague of Sarah's called Phoung. We nod at Lenin in his own park, and the stark splendour of Ho Chi Minh's Mausoleum. When Kurt and Sarah visited this 16 years ago, they were reprimanded for having their hands in their pockets (a sharp slap with a baton), and sent to the back of the queue for stepping off the designated red carpet. In a communist country, you stick to the rules. We take in the sites of the enormous West Lake, home of Sarah's former stomping ground The Hanoi Club, grab some local lunch, and then attempt to visit the Vietnam Military Museum. Entry is refused because the whole thing is closed to honour visiting Indonesian dignitaries, so instead we visit the Temple of Literature. Here we learn some of the history of the country, most of which involves fending off invaders.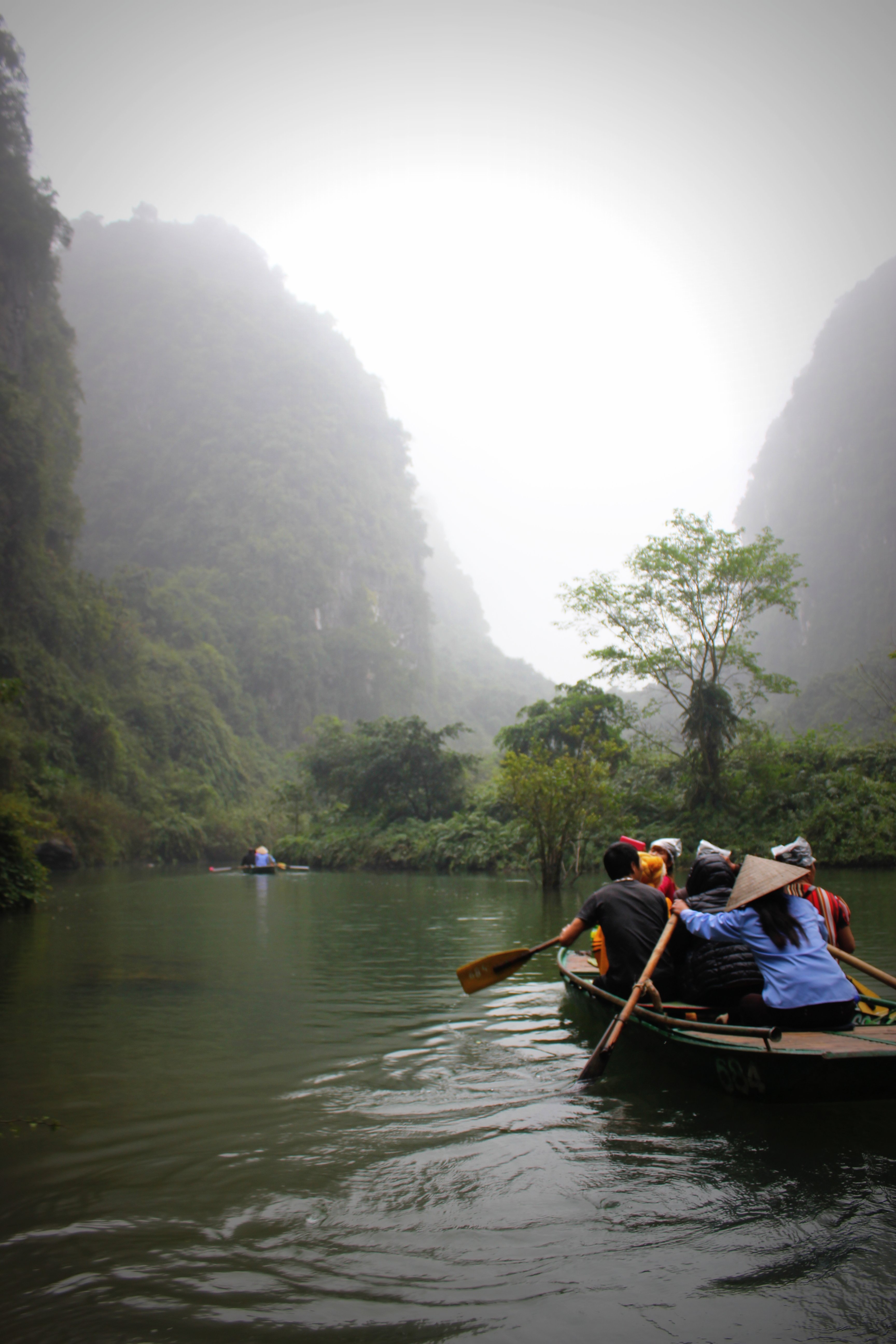 The Chinese held sway for 1,000 years, introducing Confucian thinking and a string of powerful dynasties, most of which are honoured here as kings at the altar. People come to pray for good luck and make donations to increase their chances of a result. Scholars are recorded on stone stellae mounted on carved turtles, with everything housed in buildings with fish scale roof tiles and ornamental dragon motifs on the roofs. The Mongolians, the French and the Americans have all tried their luck here, and all have eventually been sent on their way. A tough race to be sure.
More temple action the following day as we head south to Ninh Binh. Here amongst the fantastic karst scenery are temples and rivers. We visit Tam Coc (three caves) and Trang An, where locals will row you under the caves to look at the superb limestone formations. Linguistically there is a knob gag round every corner in Vietnam. Tam Coc is mild in relation to a whole lexicon of innuendo on the street signs. Choose any combination from the following: thinh dong; phat coc; long thang; bang me; suc lic; thong; hung; and the highly suspicious duc phuc.
The next day we are heading east to Halong Bay – the bay of the descending dragon who, according to legend, scattered the 10,000 islands here around the bay. Across the mighty Red River (rich in iron oxide)) and out past seemingly endless paddy fields. Over the Long Bien Bridge (French inspired by Gustave Eiffel). Past the polluted Pha Lai thermal power plant, through the ceramic town of Dong Trieu, the coal centre of Uong Bi, and finally to Halong after four hours. Here we board the delightful Emeraude paddle steamer to cruise the islands and stay on board for the night. Sea eagles (Dai Bang) cruise high among the peaks, and a mixture of leisure craft and cargo ships snake quietly through the channels.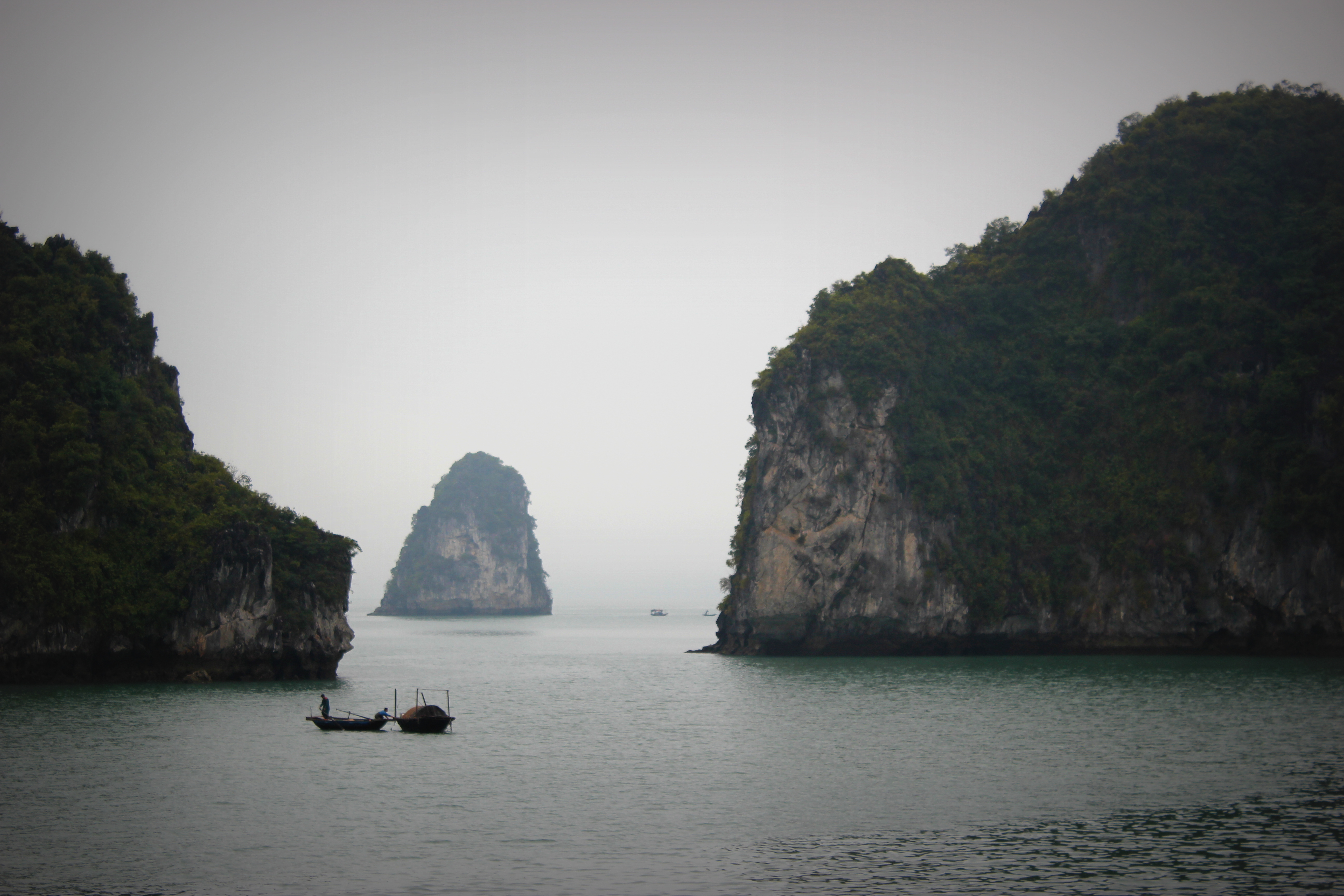 It's rainy and cloudy the whole time, so visibility is limited, but it is still charming to glide smoothly around. Along with thousands of others, we stop on the Bon Hon Island to visit Hang Sung Sot, the so-called Cave of Awe. Also known as the Isle of Surprise, it features an enormous cavern whose centerpiece is a phallus-shaped rock. This is gaudily lit in pink to accentuate the sexual theme, and a succession of middle-aged ladies point and titter, and then take a photo to show to Gerald at home.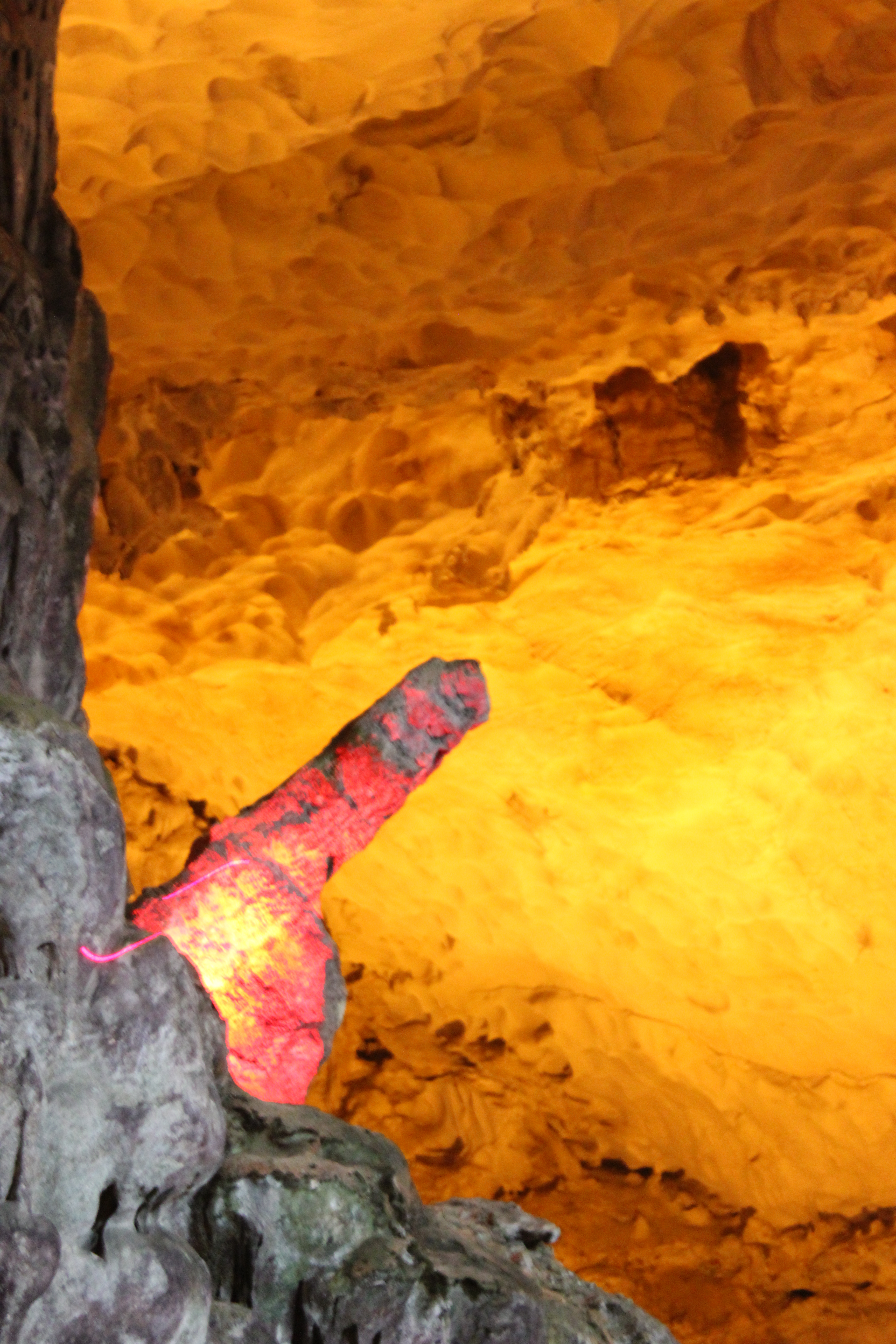 After a peaceful sleep on board, we repeat the exercise in reverse the following morning in the pouring rain – thundering past the seemingly endless supply of signs with dubious words – phuc son, phuc that, cac, dung and thach. Four hours later we are back in Hanoi, and take some time to wander through the old quarter with its huge array of tightly packed shops. The Little Hanoi restaurant on Hang Gai Street provides an ideal chance to sample freshly-made baguettes – a skill not lost since the French colonial days. Then it's off to the Press Club for an acoustic gig, and then the Rock Store on Ma May in Hoan Kiem for something more lively. When our friend Phoung is surrounded by four policemen for an apparent parking offence, she merely hints at calling her friend high up in the ministry and they all scurry back into their lorry. On our final day we finish off with two Vietnamese classics: a sticky rice lunch at Xenyon followed by egg coffee at Café Giangh – both in the old part of town. Delicious.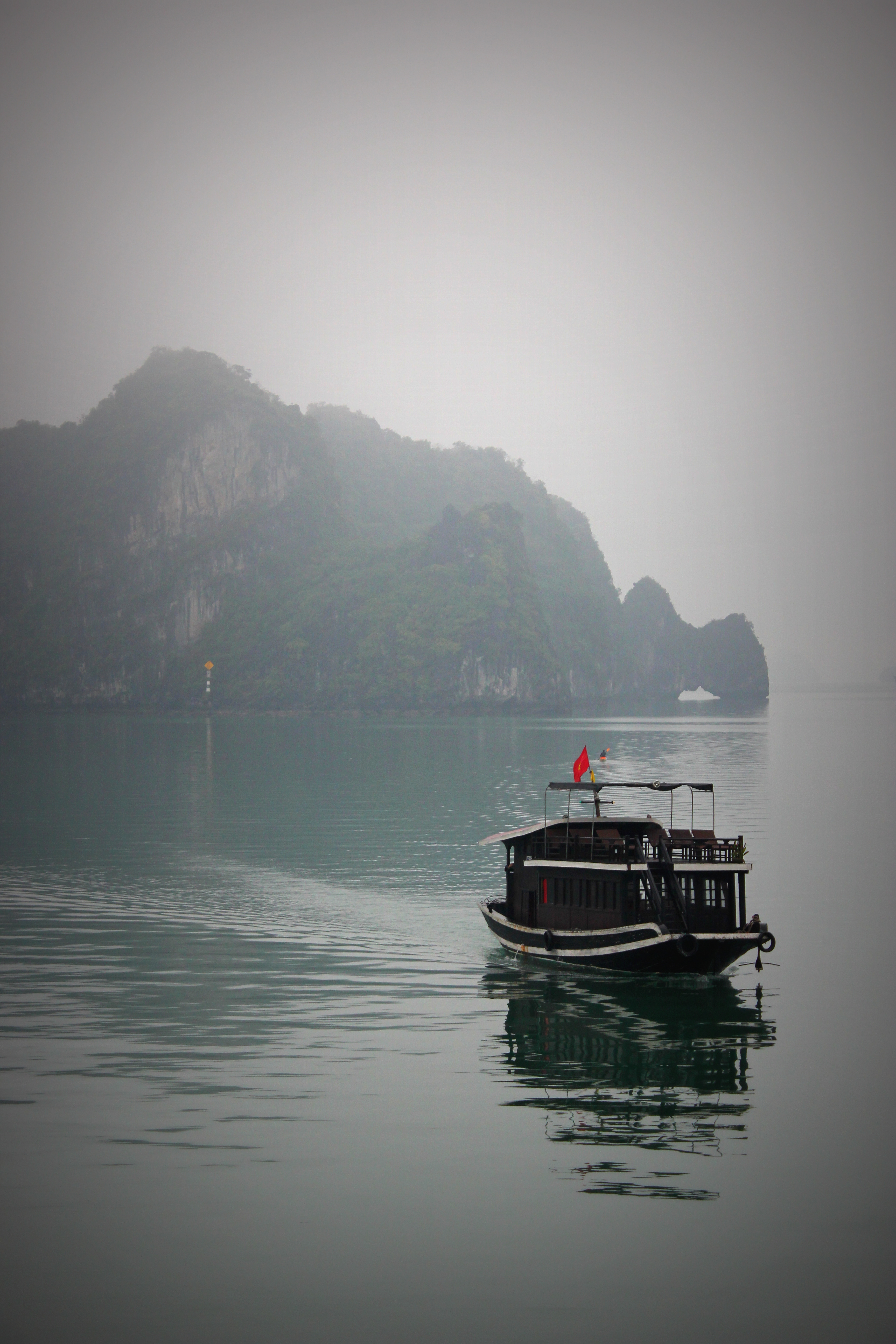 Concluding thoughts on Northern Vietnam: the place is something of an unexpected gem. Hanoi is a hotbed of activity, and sums up well the toughly industrious nature of the people. They won't be defeated, and this is literally true with their successive rebuttal of a range of invaders. Expansion continues regardless, and as 80 million people push on, pollution and overcrowding will become serious issues. As one of the few remaining communist countries in the world, they deftly play both sides to their advantage – status, bureaucracy, and keeping out what they don't want on the one hand, whilst simultaneously taking advantage of every capitalist benefit possible, with the income and lifestyle for the elite to boot. It's a clever trick if you can pull it off.