We fly from Joburg to Pemba on the north-east coast of Mozambique, which has a massive stretch of coast from South Africa to Tanzania – the same distance as San Francisco to Alaska. The airport is either being built or re-built, so we disembark into a tent full of histrionic people, and carefully avoid the idiot US hunter who is negotiating his guns through customs. Our lift isn't there, and after some manoeuvres and phone calls, a guy rolls up in a pick-up to take us to Guludo Lodge. This is a three-and-a-half hour drive, initially inland to Silva Macua, north to Macomia, and completely off the track at Mucojo. This is the Cabo Delgado district, also known as South Quirimba, a national park spanning a length of coral coastline. The road works fairly well, with little or no other traffic. The people are desperately poor. For the whole run there is barely any electricity. Mud and wood huts line the roads. People are walking home from the fields in the dark without so much as a torch. Bags of charcoal are bagged up for modest export beside the road.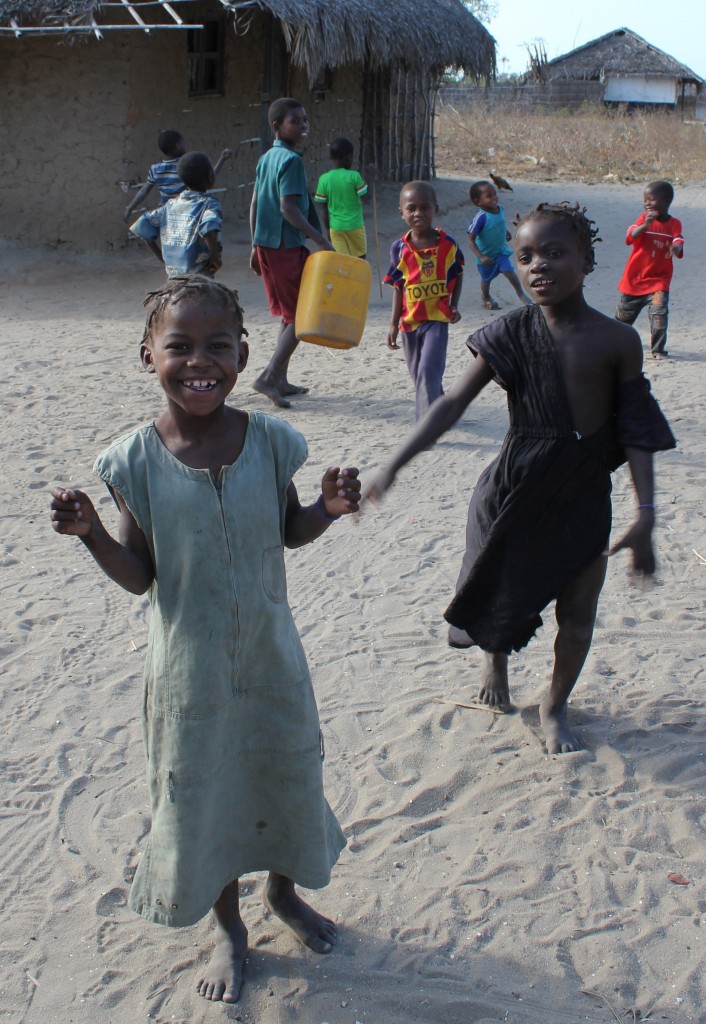 We try to find our bearings at Guludo Lodge in the dark. Our room has an ant infestation so we are relocated elsewhere. In the morning we wake at 6 with the sun streaming in and a classic view out to sea. Monkeys and crows chatter around and it's off to breakfast. The accommodation is large but basic – bandas with long drop loos and rustic shower arrangements involving a bamboo contraption with a pulley and a tank that is filled up twice a day. The weather is patchy, with stiff onshore breezes, which makes it colder than usual and prevents the fishermen from going out to sea. There is a set menu based mainly on what is caught that day, and the food options become slimmer and slimmer as the days roll by. Meanwhile the lodge car has broken down so beers and wine are running out fast – not ideal for a relaxing holiday.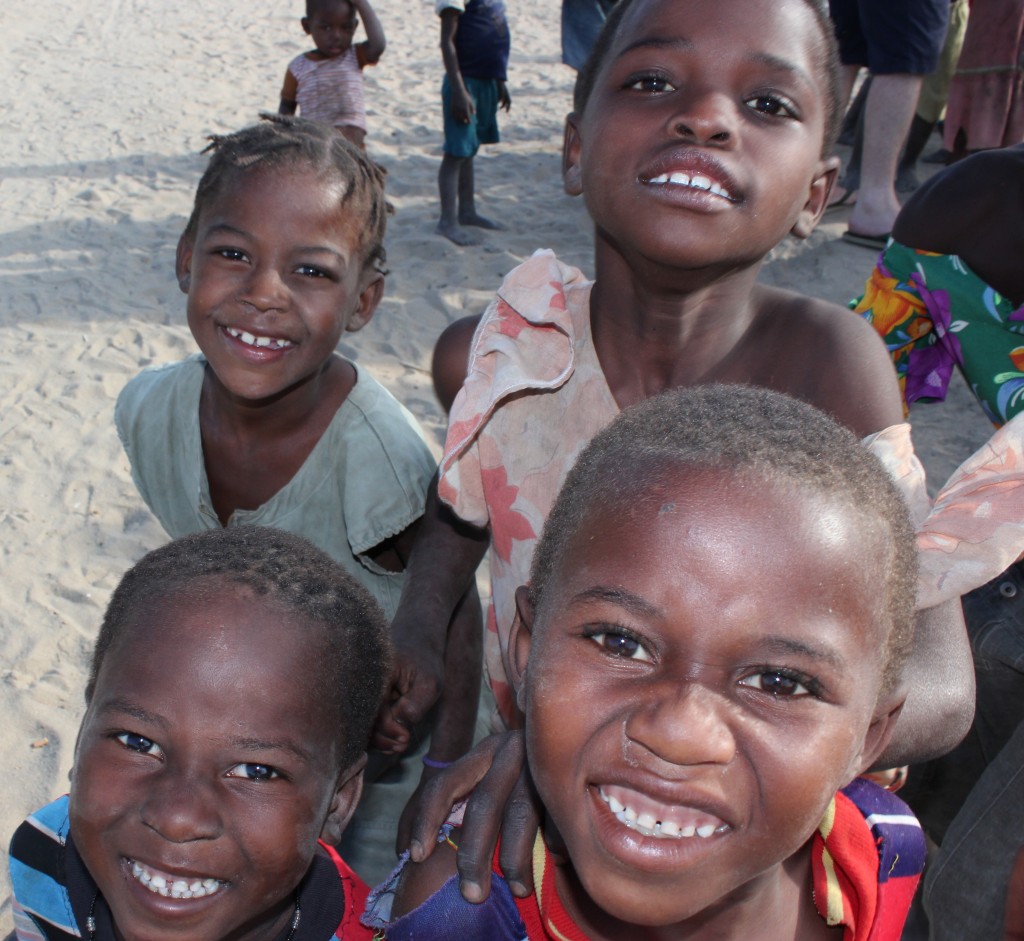 We embark on a range of activities each day. A visit to the local village is hugely informative. It contains a massive 1400 people, and we are immediately engulfed by 50-100 kids who delight in having their picture taken. The 'streets' are all sand, and the houses are mud brick with wooden frames. After a lion attack ten years ago, goats are kept overnight in raised houses. 18 people died in that incident. In a heavily muslim community, there is much debate about modern influences, but it doesn't stop them having two discos. There is no electricity, and four water pumps, of which two are saline and for washing only. With a new larger school they can handle 350 children rather than the previous 80, and attendance has been hugely increased by the local charity providing a nutritious meal each day. The rest work in the fields or carry water.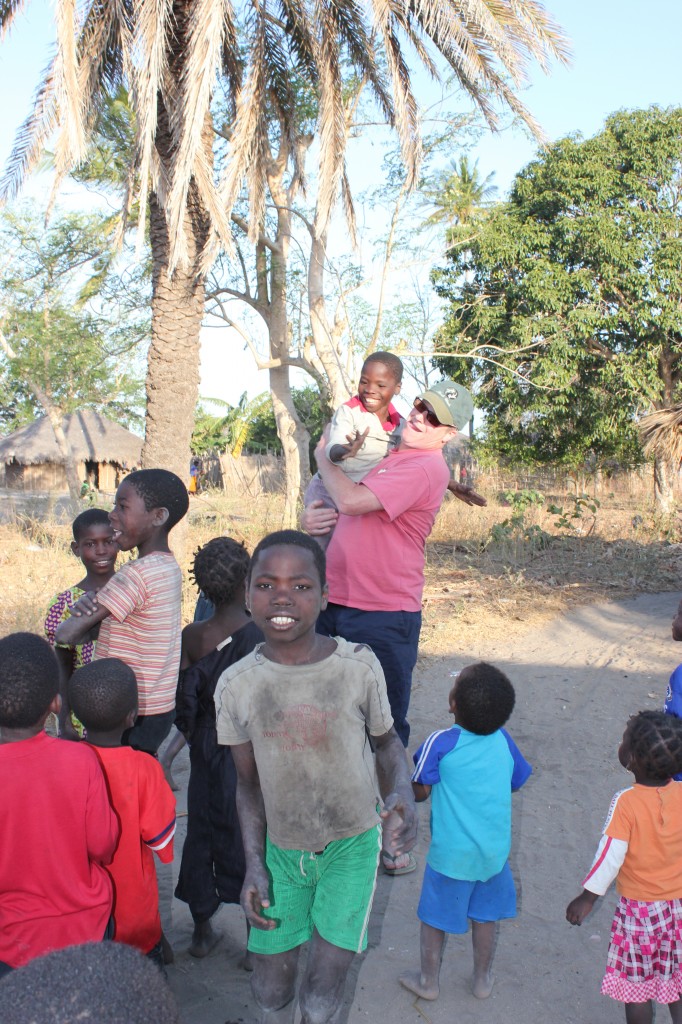 8km offshore is the island of Rolas, so we take the boat over and try some snorkeling but in truth it's too choppy, so we settle for investigating some tidal rock pools and having a picnic. Further along the coast (25km away) is the island of Ibo, originally a staging post for Arab slave traders. It is now a well-organised place, with power and a range of administrative buildings in various states of repair.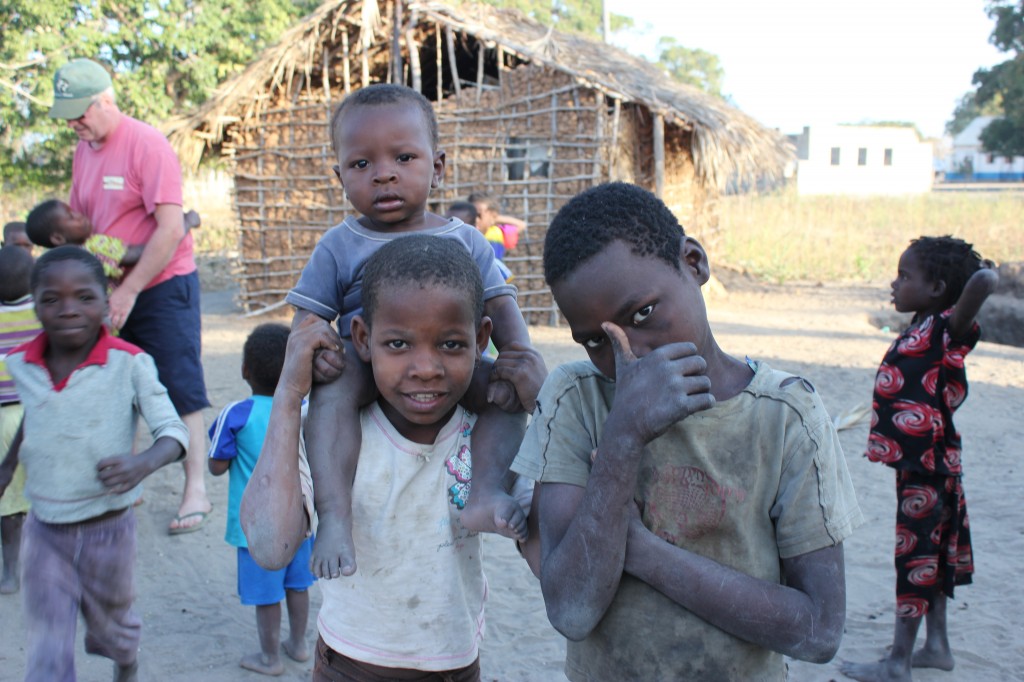 We have a slap up meal at the Cinco Portes – our first meat for a week. Riding with the wind on the way back takes 45 minutes instead of the 1 hour 10 minutes on the way out. We still have two days left and we have done all there is to do, so we decide to head off early and spend a night in Pemba, which will save us having to begin our long trek home with a 4-hour drive. The return drive reveals more in daylight –much beautiful landscape with rolling savannah and intermittent sugar loaf outcrops reminiscent of inland Cuba – but it merely confirms the image of a desperately poor country operating on the breadline. There is no manufacturing, and although they are regaining some shape post-civil war, the majority of people remain at a purely subsistence level. The Pemba Beach Hotel is a rare burst of opulence by contrast.
Mozambique is fascinating to visit, but it's not for the faint-hearted. Cosseted westerners used to all the facilities probably wouldn't enjoy it, but new oil discoveries and investment should open up coast roads and lead to greater infrastructure. One for the future.