ISLE OF SKYE – AUGUST 2020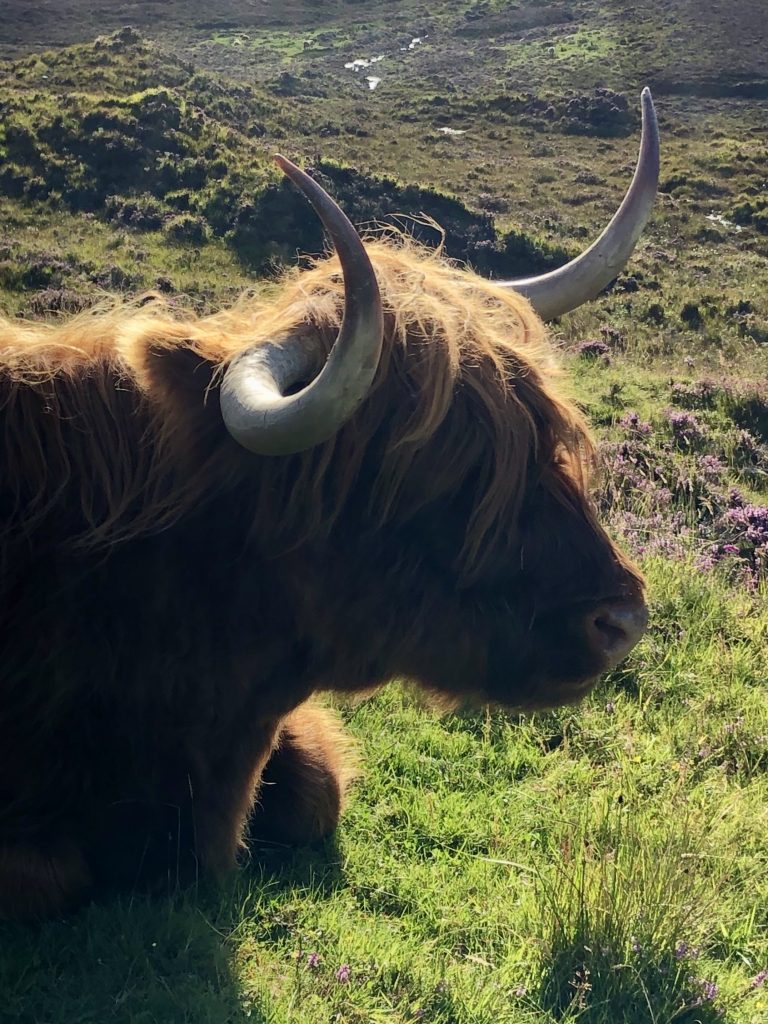 A quick post-Covid four-night break in Scotland. There's no one on the train to Gatwick and the airport is deserted. Flying to Inverness in a mask is tolerable, especially if you are next to a family member. Then it's a 3-hour drive along Loch Ness to the Kyle of Lochalsh, over the 35-metre high Skye Bridge which gives the necessary clearance to boats at high tide. Then on to Portree, the largest settlement on the island, where we check in to the Marmalade Hotel on Home Farm Road, a five-minute stroll from the main square. It's a part of the same group as the Bosville in town, and the staff keep turning up in either location to keep you on your toes.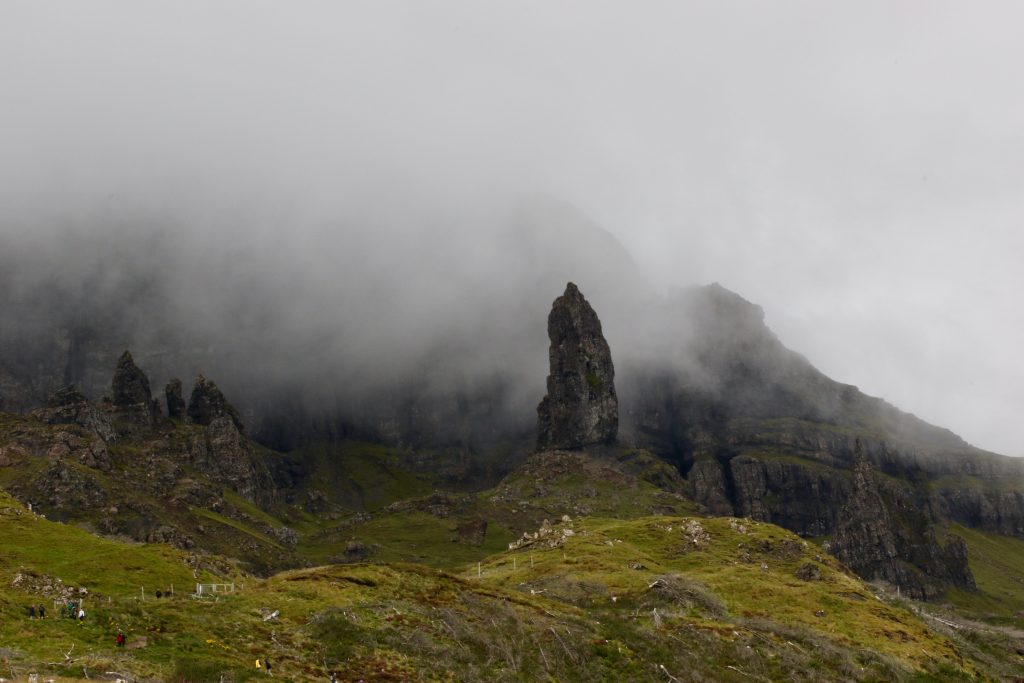 The next day we head off to see the Old Man of Storr, a pinnacle of rock up the east coast. It is very crowded and not that rewarding. It's reasonably hard to spot head on when you are walking up to it, and better appreciated from distance in either direction. Twenty cars including us receive a celebratory parking ticket on our descent. Far more appealing is Lealt Point, a cliff overlooking a deep gorge with stepped waterfalls leading down to a shingle beach. The ruins of a salmon fishing community lie below – a bothy, as the buildings are called locally.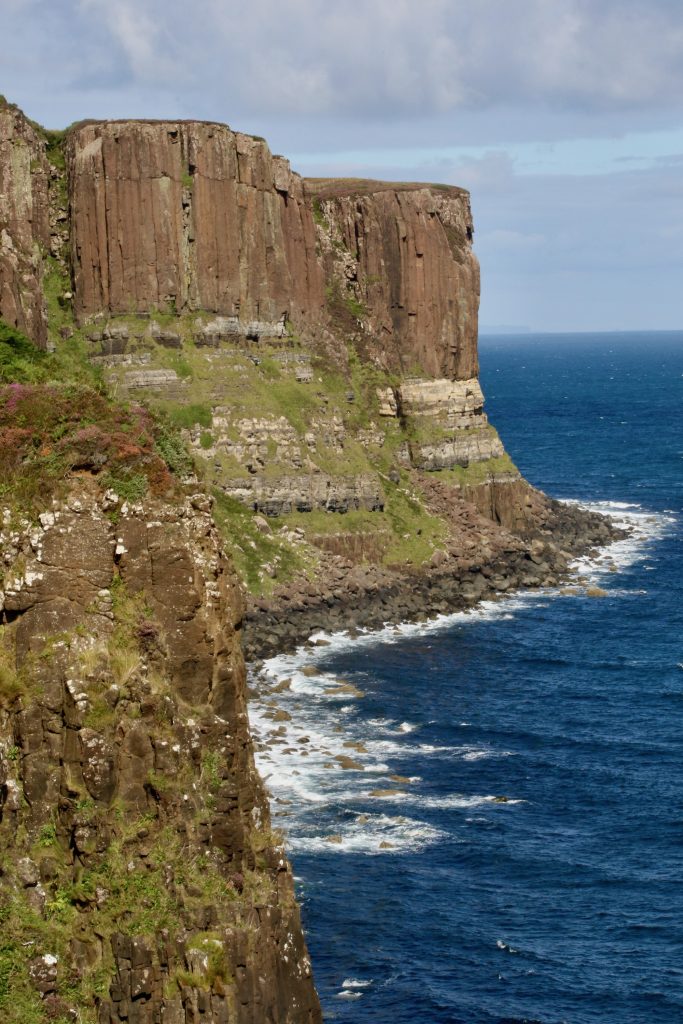 Next up the coast is the equally pleasing Mealt Falls and Kilt Rock. The waterfall goes straight over the cliff and down to the sea several hundred below. And Kilt Rock does indeed look like one – a huge slab of basalt columns. It's beginning to rain but it doesn't stop an optimistic local girl beginning to perform on an accordion. It's a scenic drive around the northern point of the island, through Staffin, with a tantalising glimpse of the ruins of Duntulm Castle top left. Avoid Uig though – it's a ferry terminal of little merit. Round off the day with a beer or two in the Portree Hotel followed by dinner at the Rosedale on the picturesque harbour front.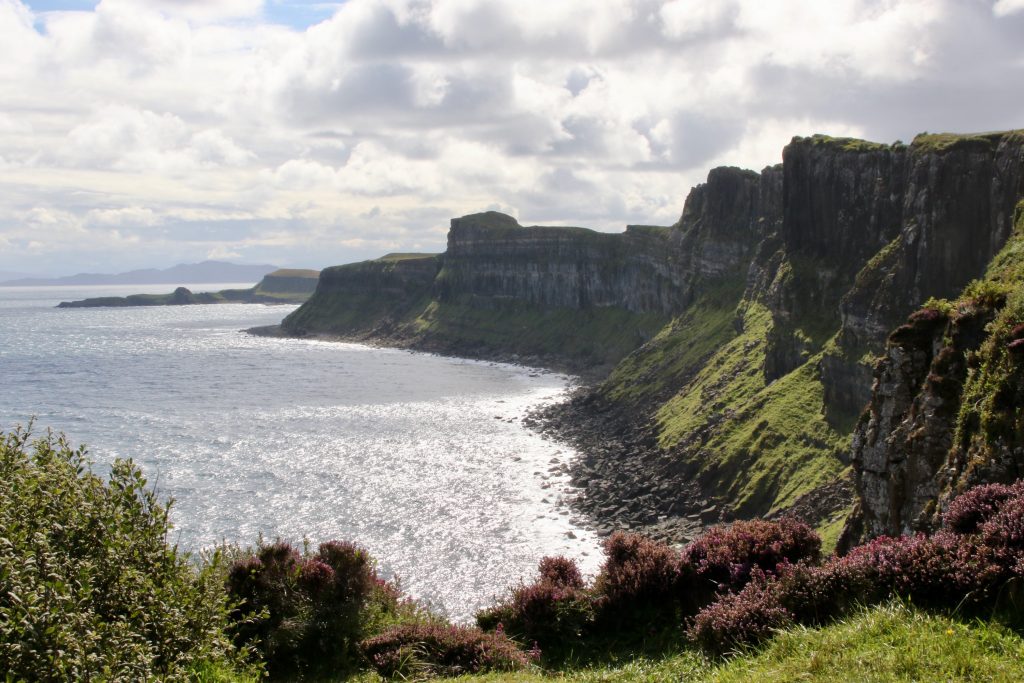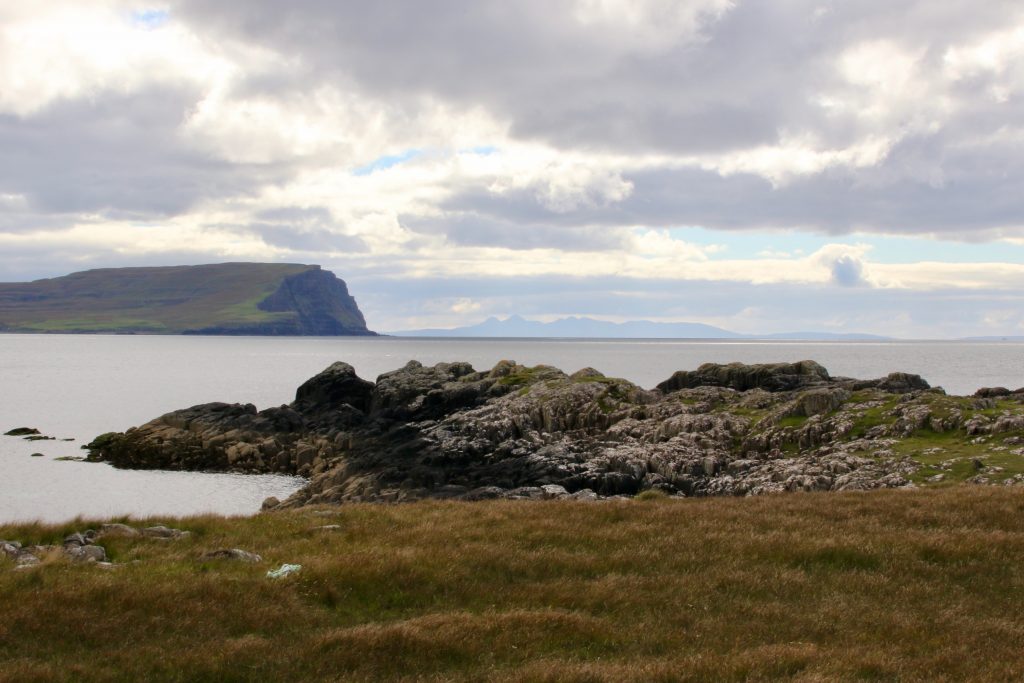 A highlight of this trip is heading west to Neist Point, home of huge craggy outcrops and a distinctive lighthouse. 20 miles west of Portree is Dunvegan, where the road becomes mainly single track and winds through sheep-filled fields to the sea. An easily-manageable one-hour walk allows you to stare at the ocean and mountains in a brilliant context.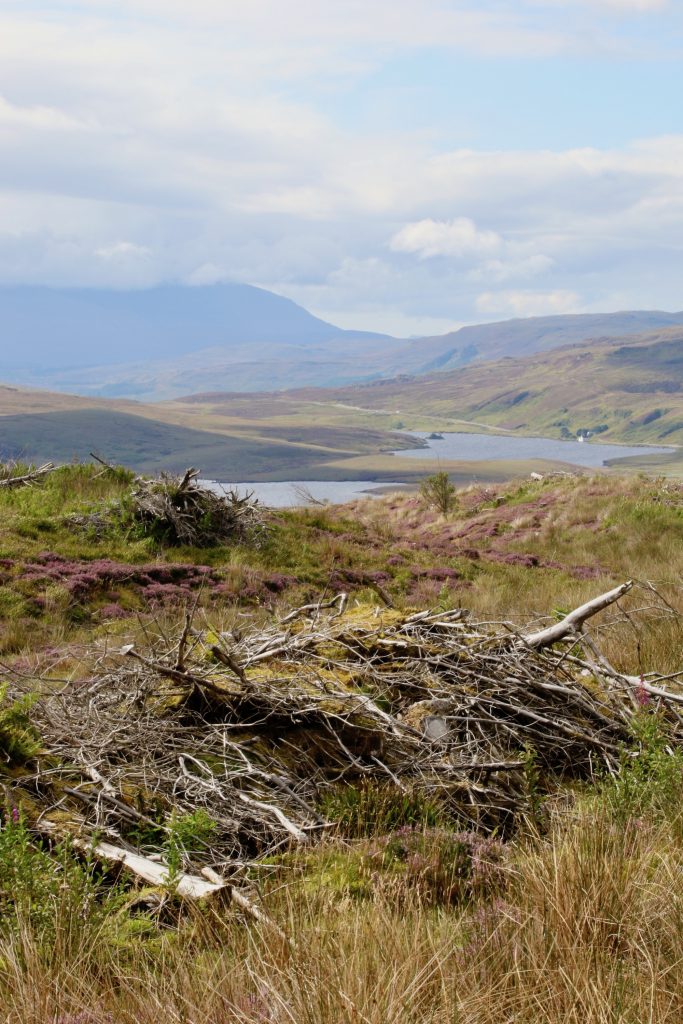 Another excellent thing to do is get on the water. A boat trip from the harbour front in Portree holds a number of delights – if nature allows. We were fortunate enough to spend time watching a pair of white-tailed eagles, which have only recently returned to nest in the UK. Another rare visitor is the basking shark, and we tracked alongside to watch a juvenile feeding with its trademark wide-open gape. Throw in some seals and a breaching minke whale and you've got a fascinating trip. For optimum luxury, take a walk around the bay to the Cuillin Hills Hotel, where you can experience high quality dining whilst overlooking the idyllic multi-coloured buildings on the harbour front, reflected in the water.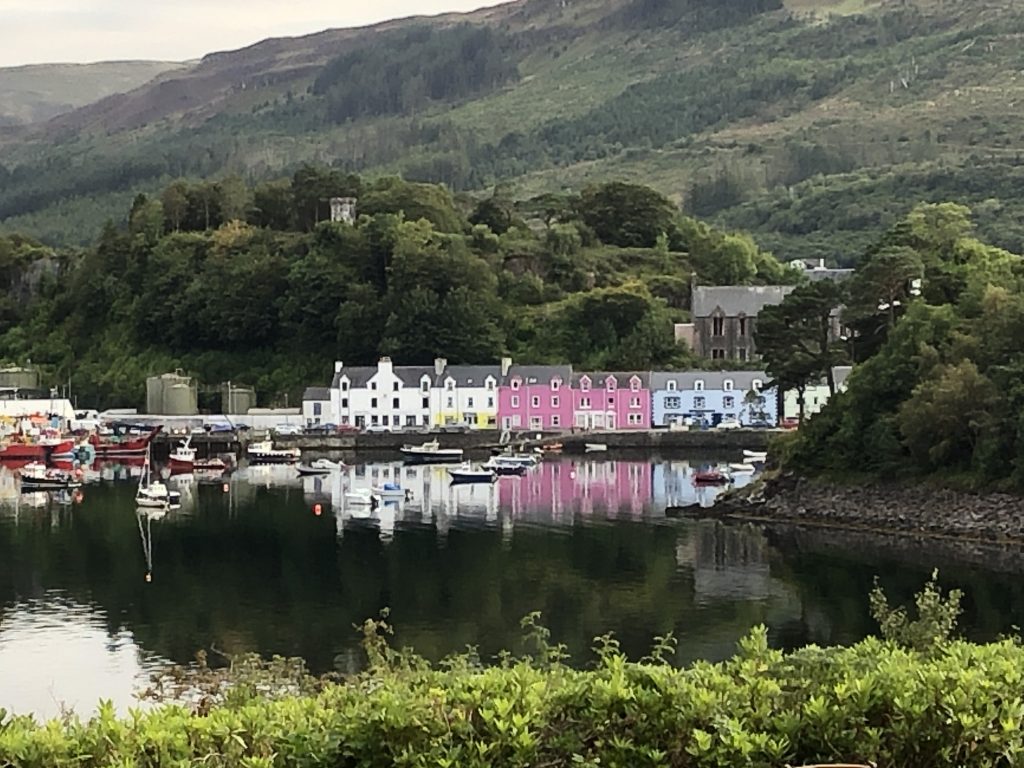 Weather dependent of course, and we were lucky. Great landscape and plenty of interest to do. 9/10