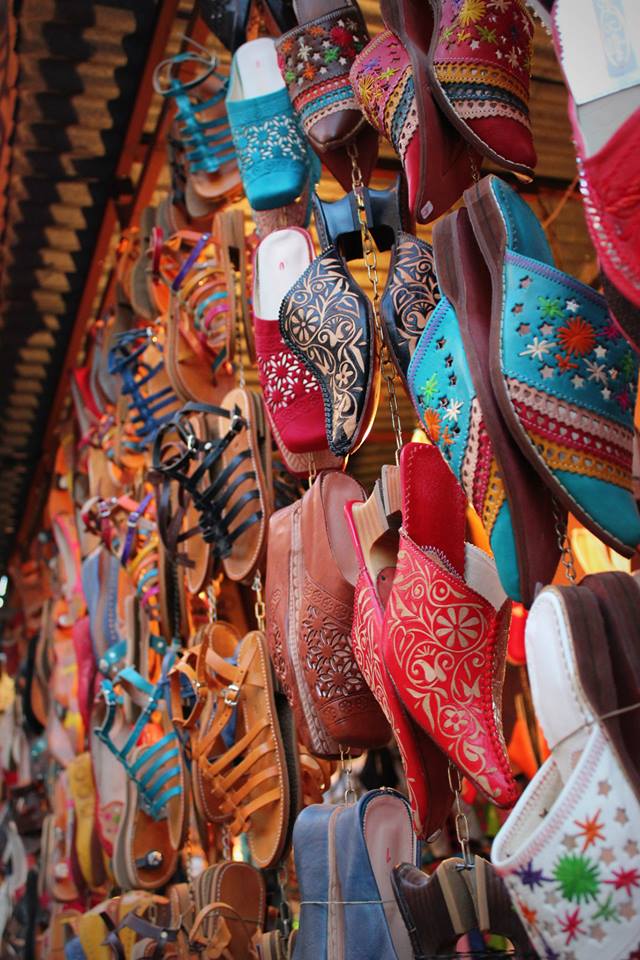 If you want a very fast and inexpensive way of escaping London, Marrakech could be the answer. Three hours from Gatwick transports you further culturally and climate-wise than many equivalent trips in Europe. The temperature varies a lot this time of year but we arrive at 20 degrees C – a rough doubling of what was happening in London.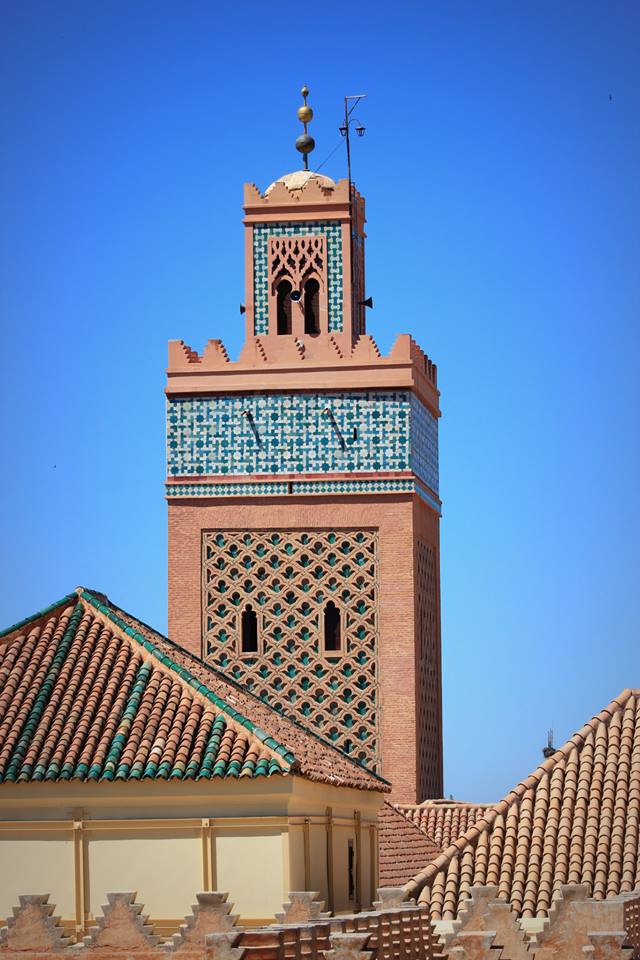 The so-called Red City is quite small, with the modern new part in Gueliz bursting out of the north west of the ancient Medina, the old town surrounded by a charming but ineffective terracotta city wall stretching for a 19-mile circumference. On a clear day, the air approach is staggering, with the flat plain opening up to an endless backdrop of the snow-capped Atlas Mountains, standing proud across the whole horizon and topping 10,000 feet. The airport is small and it just takes 10-15 minutes to navigate the tight streets and arrive at our hotel. It's the Riad La Belle Epoque. Five rooms, a classic courtyard, and totally inaccessible unless you stop at the car park and walk down the last tiny street. Naturally we stay in the Isadora Duncan room, since it was frequented by the famous American dance eccentric who eventually died in Nice when her scarf became entangled in the rear wheel of the open top car she was in.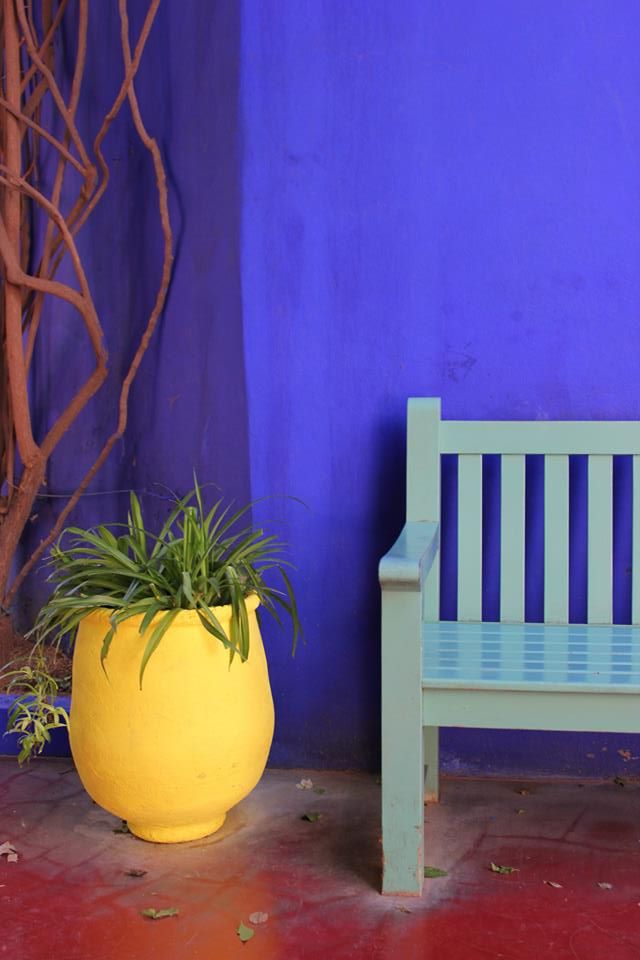 It's only 11.30am, so for a gentle start we wander down to the Place Jemaa El Fna, which many rave about. It's under reconstruction and fairly empty, so we search for a place to have a beer. It's difficult because it's a holy area and no alcohol is allowed. We finally duck into the budget Hotel Tanzi for refreshment, and then take a taxi out to the Jardin Majorelle, an eccentric and beautiful set of fountains and obscure cacti and bamboo in amongst striking cobalt blue structures. Yves St. Laurent restored the place, and there is an interesting Berber museum chronicling the history of ancient tribes from the Atlas and Rif Mountains, complete with ornate coral, silver and amber jewellery. On the way back into town we treat ourselves to a drink in the Mamounia Hotel, frequented by the rich and famous such as Churchill and Hitchcock. A bottle of beer is £11, a glass of wine £17, and although the sculptured gardens are lovely, it's time to move on before we are bankrupt.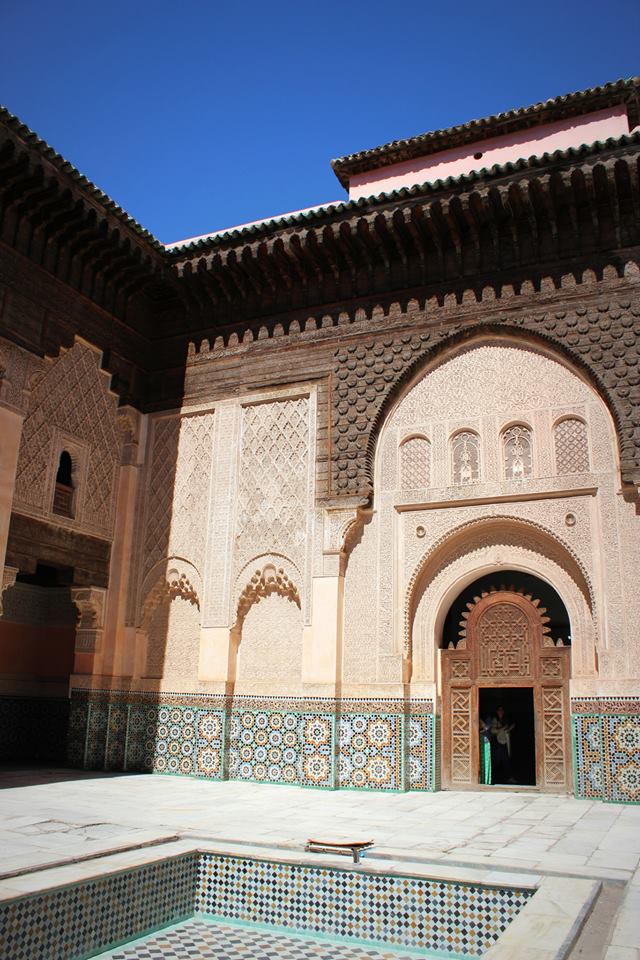 After a well-earned nap, we wander down Rue Riad El Arous to the Jardin restaurant at the junction of Rue Amesfah. These sound like streets and in theory they are, but being so narrow and covered they feel more like alleyways. The Jardin is excellent, and we enjoy lemon chicken and Moroccan meatball tagine, washed down by extremely good local wine. After a charming rooftop breakfast at the Riad, it's time for some proper culture. The Medersa Ben Youssef is an absolute delight. It's a 16th century sultan's residence featuring all the fine architectural detail you might expect – intricate carving, pools and courtyards, tile works and stucco panels. And all for 70p. The Marrakech Museum nearby is worth a look too, with a range of art and artefacts, and a stunning tiled main hall.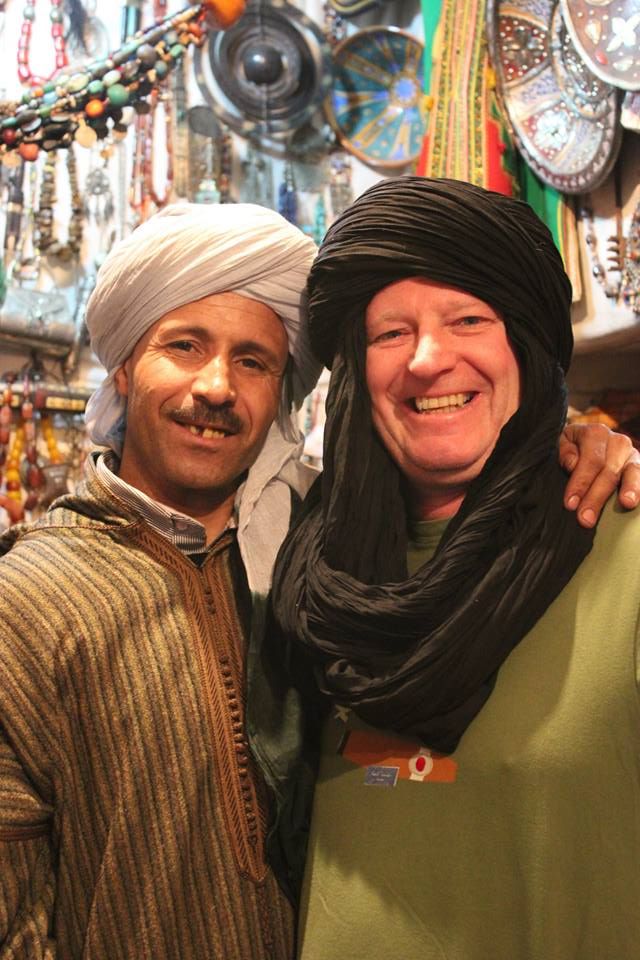 If you like shopping, visit the souks. If you don't, don't. The harassment isn't as bad as you might expect, but as soon as you engage, expect a relentless hard sell. Vaguely wandering into stalls and "just looking" is a poor approach. You'll come out scarred. Getting a feel for specific things you might like, finding a price range, moving on, haggling and coming out with a bargain works well. A bargain? By London standards, and with a much more exotic twist. We end up with a lantern, a pouffe, some argan oil, a mask, and a camel bone mirror – the latter from a Tuareg nomad with the obligatory one tooth who insisted on dressing me in a turban. Oh, and a silver ring with coral and turquoise on it.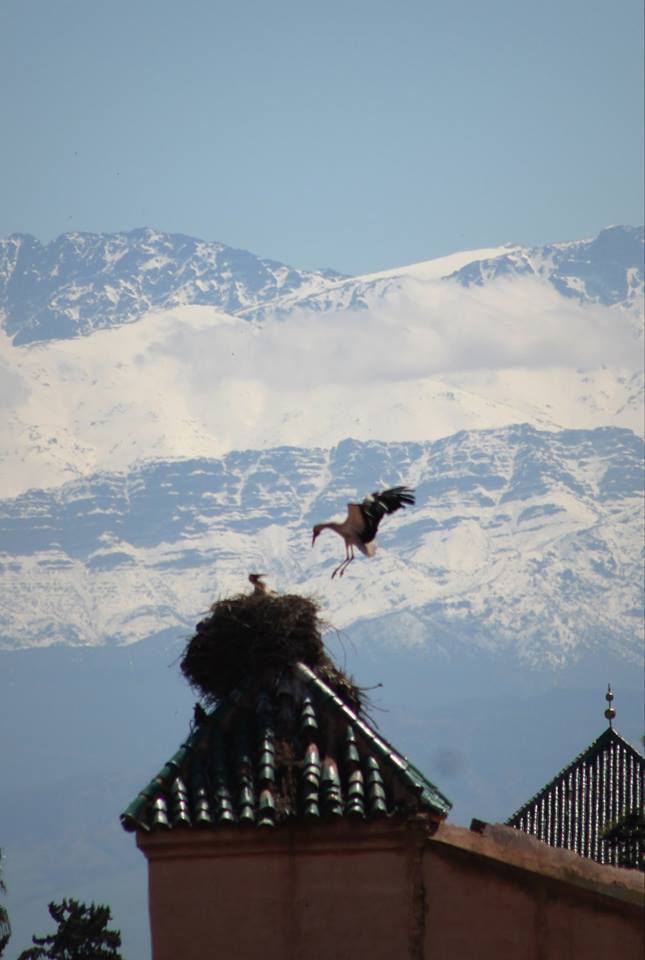 The Kozybar may not sound very promising, but it certainly is. Haggle over a taxi to the Place des Ferblantiers, run the gauntlet of the hawkers with laminated menus, and follow the signs. On no account stay indoors. The roof terrace has a fantastic view of the city, the central mosque (which looks tall from a distance and short at close range), and, most importantly, the ancient ruins of the Badii Palace with its stork colony nesting on top. With the impressive Atlas Mountains as a backdrop, the endless comings and goings of the birds converts most guests into storkers, whilst they chug down a beer and enjoy wok-fried chicken. In the evening we try Le Foundouk at the north end of the souk area. It is impossible to find unless you pay a small boy to guide you there, and in the end it's not really worth it, at £50 a head and with mildly condescending staff. Not as good as the Jardin nearby.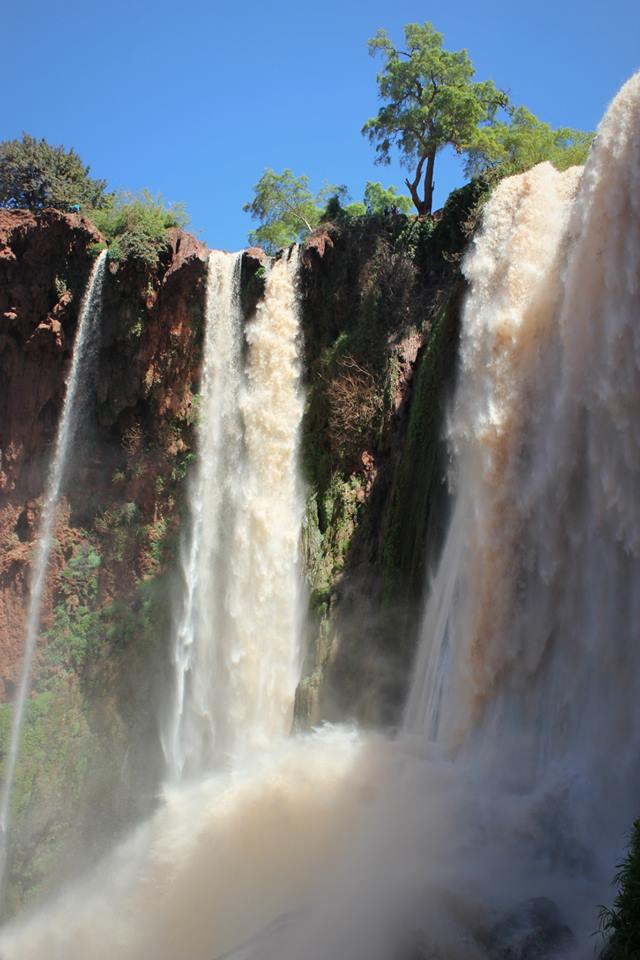 The next day we take a day trip to the Cascades d'Ouzoud, 300 foot waterfalls to the north east of Marrakech. The Atlas Mountains look stunning against the rolling plains full of poppy fields. The advantage of it being a Sunday is our chance to see a large local market which is effectively a donkey park featuring any product you might need for the week. On the downside, the waterfalls are packed with weekenders and it's nearly as crowded as Niagara Falls. There are barely any safety barriers, and a range of idiots pose dangerously near the edges. Several go over the edge every year. After briefly enjoying the playful Barbary apes, we return home as the temperature rises to 30 degrees C. Mount Toubkal stands proud at 4167 metres (13,000 feet or more) as Africa's second highest mountain, coming number two to Kilimanjaro – a sight we have walked round on safari, and flown over in a jet when the pilot got permission to circle round it.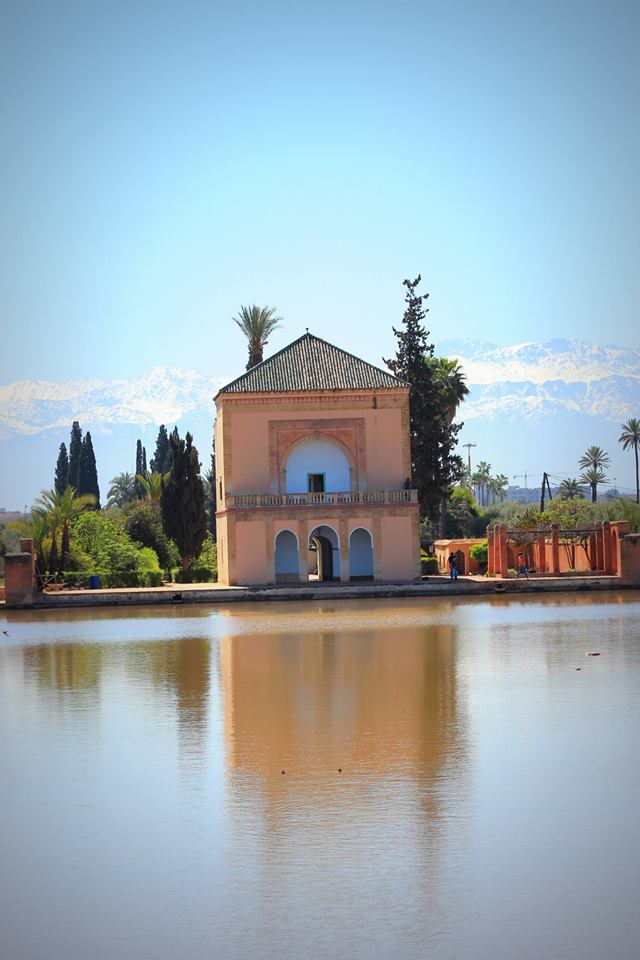 Day three and we don't overdo it. Awe take a short cab ride outside the city walls to visit the Menara Gardens. These are huge and there is a pavilion next to a massive lake. The view against the snowy mountains on a clear day is impressive, but the gardens are really just a large expanse of olive groves with scrubland in between, a large concrete walkway, and a few guys selling tee-shirts. We attempt to visit the Saadian tombs but can't get beyond the gardens because of the unfeasible queue. Instead we beat a retreat to the rooftop of the excellent Sultana Hotel next door for a slap up lunch. A walk home via the Koutoubia mosque caps off a relaxing day.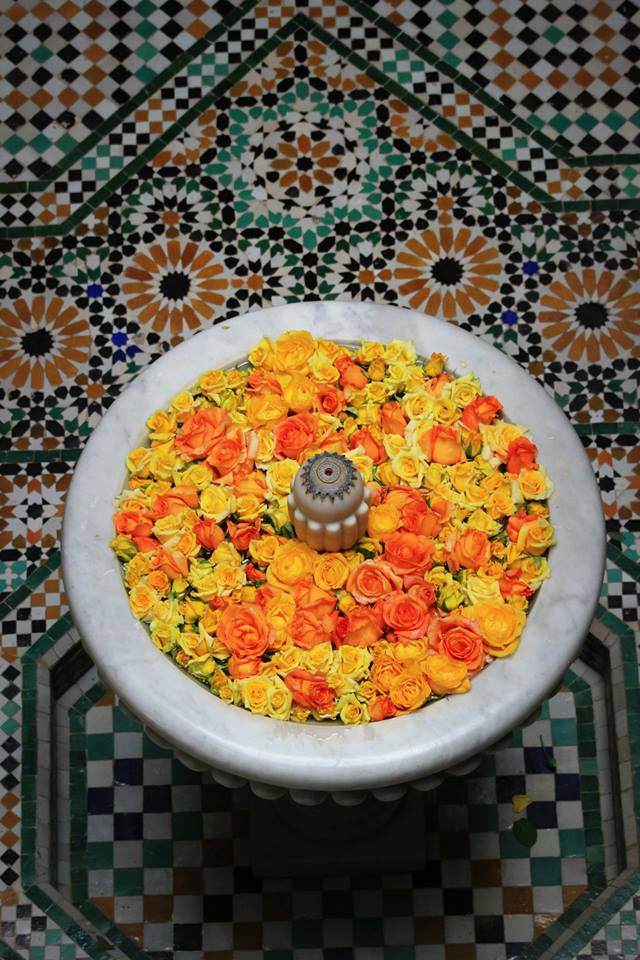 We give Marrakech very high marks – 8 out of 10 or possibly more. The rumours about being ripped off and having your arse pinched, being followed incessantly and stared at are all untrue. The place is full of industrious people doing their thing. You need to haggle when taking a taxi or buying something, keep your eye on the slightly mad traffic (but we've seen much worse), and generally keep an eye open. But that's true of any city. In return, you can witness a rich culture, excellent food, lovely people, and plenty to do, all against a backdrop of fascinating architecture and an impressive mountain range.