CHICAGO
We start with a 4,000 mile trip to Chicago, my favourite US city. O'Hare airport is busy and so is the freeway into town – what is usually a 20-minute trip takes an hour and a quarter due to Friday afternoon mania. We check into the Palmer House hotel on East Monroe, a stone's throw from Grant Park. It's enormous, and has the faded grandeur of the Algonquin in New York, but the staff are friendly.
After a most welcome beer opposite the Institute of Art, we stroll through the park to the waterfront, providing a great opportunity to observe the city's brilliant skyline against a clear blue sky. When the city burnt down in the early 1900s, it provided a unique opportunity to start again, leaving plenty of green space between the shore and the buildings, and only those with outstanding merit are granted planning permission. We promenade past the marina and yacht clubs, and over the river to Navy Pier. It's Blackpool meets Brighton for a cheap Mexican meal, and then home for an early night staved off by the six-hour time difference.
Next day it's down to the river for an architectural cruise, which sounds a bit dry but it isn't because of the amazing nature of the buildings. The list is long: Trump Tower, the Wrigley building, the old Sears tower (now called Willis), the Mercantile Exchange, the John Hancock Tower, and scores of others sponsored by companies or designed by famous people such as Mies Van der Rohe.
When Chicago realised it was polluting its own lake, it reversed the flow of the river and sent it all down to St. Louis, which generated a court case. Meanwhile the states bordering the other Great lakes complained that the water level was dropping too low, so now locks control the outflow, which is carefully measured. Iron cantilever bridges are a regular feature and can easily be lifted. As the tour draws to a close, a vicious storm closes in and we are all comprehensively soaked. Dramatic lightning crackles away against the skyscraper backdrop.
After drying out in a shopping mall – an excuse to buy Chicago Cubs and Bear clothing – we head for the Art Institute, probably the most comprehensive collection of impressionist art anywhere in the world. It is wall-to-wall with Monet, Gaugin and Van Gogh, with the odd Rodin thrown in. Grant Wood's American Gothic and Hopper's The Nighthawks round off the American section, topped off with an enormous gift shop. Probably the best art gallery in the world.
The rain is easing, but lunch is required. This we take in Bennegan's opposite ("Where size does matter"). Here they serve pints that are bigger than pints, and burgers that are similarly enormous. The Goose Island Honkers Ale and 312 varieties go down well. The island is on the Chicago river and 312 is apparently the postcode. As we stroll to the aquarium at the other end of Grant Park, the sky is alive with an air show, and a range of old war planes and supersonic jets thunder past. It's a futile trip – the queue is so long it will take 90 minutes so we give it a miss and walk back past Buddy Guy's Legends club on Wabash Street.
We'll be going there later, but not before an adventurous trip to the top of the John Hancock Observatory. It's 94 floors high, but the express elevator gets you there in 40 seconds. I've been up the Twin Towers – a quarter of a mile high – and this feels about the same. It's definitely more scary than the Empire State or San Francisco's TransAm building (which I later discovered was closed to the public in 2001 after I went up it in 1979). You can see a long way from here – south down to Indiana, north into Wisconsin, west to Iowa and, on a clear day, east over to Michigan on the other shore. It's an odd feeling to be seeing small figures of those swimming in rooftop pools on other skyscrapers, themselves probably 50 stories high.
Then it's blues time, with a visit to Legend's. The walls are adorned with the guitars of the blues greats – Robert Johnson, BB King, Bo Diddley, and the man himself, Buddy Guy. Louisiana cooking provides gumbo and jambalaya, washed down with copious pints of Sierra Nevada ale and our old friend Goose Island 312. The music starts light with Harmonica Hines and Eddie Taylor. When I ask the christian name of Mr. Hines, I am simply told "Harmonica." That'll teach me. Willie Buck steps up the pace with his head-to-toe white ensemble, and the compere comes to life with his bulging eyes and wobbly dance style. By the time Big James takes the stage, and he is big, we've seen enough, particularly after his band's ill-advised choice of early material – Michael Jackson's "The Way You Make Me Feel" – massively out of place in such a hallowed blues venue, although amazingly a covers band also played it in San Francisco a few weeks later.
GRAND TETON
Heading another 1,000 miles west, we touch down in Jackson Hole, so named because it is a valley slipping lower and lower below the mighty Tetons, a series of jagged peaks named (characteristically by the French) after breasts. Seven peaks dominate, providing a stunning backdrop for the valley. The padlock to my luggage has been cut, and inside is a polite note from the security services saying they have had a look. I'll need to buy a new case when I get back.
Jackson is a small frontier town in Wyoming, and at this time of year it's a bijou place (population 8,000) with artisan shops, restaurants, and the Snake River Brewing Company. In winter this would be a bustling skiing town, and doubtless full of irritating people. But now it is a charming base from which to explore. We strike out past Sleeping Indian outlook and Moose Junction to enter Grand Teton National Park. The beautiful Jenny Lake is our destination, and we hike to the far shore and catch the boat back. Our favourite animal sighting is the Least Chipmunk, a tiny ground squirrel. Coming back on the Moose-Wilson Road we encounter a stunning pair of red-tailed hawks, each with a two-foot body and a four-foot wingspan. We take pity on a student hiker from Maryland and give him a lift for the last nine miles of his trek. Our next stop is Yellowstone.
YELLOWSTONE
Driving north the landscape changes. A huge forest fire burns in the distance – a constant hazard in these parts. The Snake River winds its way up to the base of the massive Jackson Lake, with a postcard shot around every bend as we hug the shoreline. The scenery changes to gorges and suddenly we are following the Lewis River, entering through the southern park boundary. At West Thumb we head east along the Yellowstone Lake to Canyon Village, then up to Mammoth Hot Springs.
Here boiling thermal water drips out of the escarpment to form terraces of travertine, a limestone-based crystalline formation that builds layer upon layer of steps. They are mainly white, but with etchings of yellow, blue and green provided by a mixture of minerals and thermophiles – bacteria that enjoy the high temperature.
Back down the Gardiner and Gibbon Rivers. Wildlife encounters are now gaining pace. We spend time in amongst a huge herd of bison, and watch elk wading through the river. An osprey dives for fish. We stay at Old Faithful , home of the famous geyser that erupts every ninety minutes or so. In truth, the spectacle turns out to be fairly underwhelming. 5 out of 10 for excitement as a fairly modest plume of steam rises around thirty feet in the air.
Far more impressive are the variety of springs and geysers in the Firehole basin. Midway basin includes the stunning Grand Prismatic Spring which has a full spectrum of colours from bright turquoise to reds and rusty browns. Here the springs bubble and hiss into the river dramatically. A view down the Firehole River shows intermittent plumes of steam against a verdant plain. Every conceivable form of bubbling cauldron is here: spouts, steam, water, cones of silica, deep sapphire. It's dramatic stuff.
To offset the likelihood of not seeing wolves or bears, we visit a rescue sanctuary. This is where problem grizzlies are housed when they have become too used to stealing from regular food sources. The place is a mine of information, and a good way to understand what is really going on in those deep woods. Yellowstone is a postcard round every turn. There is no other landscape that combines pine forest and river scenery with boiling geysers and plentiful wildlife. Next we head west and then south – through West Yellowstone, briefly dipping into Montana, and then into Idaho – heading for Salt Lake City.
MOAB
It's over 300 miles from West Yellowstone driving half the length of Idaho into Utah. Idaho is the world's largest potato field, mile after mile of massive irrigation. Jostling with the big trucks yields some fun. Many are named – Big Red and the bizarrely emblazoned "Death to Al-Qaeda." In north Utah the huge Salt Lake appears to the right – acidic and undrinkable. A mixture of confusing signage and lack of local knowledge sees us searching for our hotel in the suburb of Bountiful – an optimistic way to name a town.
Salt Lake City is Mormon country. The mountains provide a great backdrop but the refineries and endless freeway ruin it all. But it's not without its sense of humour, as I down a bottle of the superbly named Wasatch Polygamy Porter, strapline "Why have just one!" A much needed overnight stop, and then back on the road, past Lake Utah, through the mighty Roan Cliffs, and on to Price.
This is where the landscape really opens up on a huge plateau surrounded by enormous red mesas and buttes. We honour our arrival at Green River by playing the Creedence Clearwater Revival song of the same name. Descending now towards Moab, a former uranium boom town now reliant on tourism. We reach the powerful Colorado River, and follow it for 14 miles to Red Cliffs Lodge. It's a staggering scene, with towering pillars of deep red sandstone hugging the river, with sun and shadow taking turns with every wind. Mixing with whites and lighter browns, it looks like a gigantic chocolate pudding.
The lodge is our base for three days, and we strike out in a variety of directions. A boat trip takes us 26 miles downstream to Canyonlands, giving us close views of rock structures, Indian petroglyphs, Great Blue Herons, and suicidal rock climbers hanging precariously at unfeasible heights. A horse ride allows a City Slickers approach to life on the trail. Visits to the two main National Parks take a half a day each. The appropriately named Arches has 2,000 of them covering every conceivable shape and size. Take your pick from Tunnel Arch, Broken Arch, Skyline and more. There are windows, bizarre rocks balanced on pillars, green salt hills, petrified dunes, and thousands of shapes. It's like a massive outdoor art gallery.
While the river gives a sense of scale from ground level, Canyonlands Park shows the view from above. At 5-6,000 feet it is as good as being in a plane. Grand View Point allows a view of all the levels and millions of years of geology. The Green and Colorado Rivers meet and their work is plain to see – thousands of feet cutting through sandstone to create gorges so deep the rivers cannot even be seen from here. Mesa Arch overlooks one such view, so I climb on it for the classic intrepid photo. Dead Horse Point is a state park but worth the extra fee. It's a high level plateau accessible only by a narrow bridge. In the desert below is the unusual sight of bright blue lakes – potash solution containing a dye to speed evaporation.
It's one astonishing vista after another, and scene of many a film shoot, including Thelma and Louise, and Mission Impossible 2, not to mention scores of John Wayne efforts (our trail guides are keen to let us know that he regularly stayed at our lodge). The Colorado River seems almost too small to have carved any of this, even allowing for the water level being low at this time of year. But appearances can be deceptive, as was shown when I took a swim in it. Down at water level, the pace of the current is clearly visible – a twig thrown in would be ten feet downstream within a second. Swimming against the flow with near full strength merely allows you to remain stationary. In full flood, you would stand no chance.
The river also has its tricks and mysteries. An anticline shows sloped rock beds running at an angle to the water, creating an optical illusion whereby the river appears to be running steeply downhill. Back at Red Cliffs Lodge we prepare for dinner as an inquisitive skunk comes to explore our back garden. Half way through dinner the power goes off and that's it for the night, leaving a trail of disappointed customers and a lot of fraught staff. With the system still down the following morning, checkout is a manual affair, which leads me to comment on the ease with which credit cards can be used in the USA. Walk into any petrol station and put any card into a pump and you are in business – no signature, PIN number, or any proof of ID required. In fact, not even any interaction with anyone else – so don't lose your cards.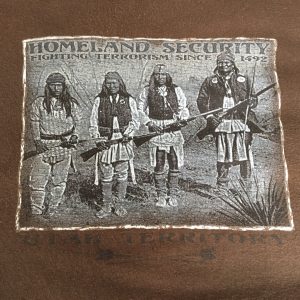 MONUMENT VALLEY
After a leisurely breakfast in Moab, we drive south to Monument Park. Initially it's a plainer drive through Blanding and Bluff. Then the mesas start to emerge and in the distance, in the heart of a heavy storm, are the isolated buttes standing like sentinels on duty. We stop off at Mexican Hat, a flat boulder on a pillar that does indeed look like one. This is neither a National Park nor a State one – it's a Tribal Park run by the Navajo.
Impressions of the solitary View Hotel are mixed. On the plus side , it is sensitively built of local rock to merge with the landscape, has no swimming pool so as not to cock a snook at the Indians in the valley who have no modern water supply, and of course the view is stunning, particularly at sunset and sunrise. Some details, however, are less good. It's a Dry Nation, so no alcohol is served in the hotel or restaurant – something that was not mentioned. The 17-mile road that takes you up to the buttes is a dirt track unsuitable for saloons – not mentioned. The interior décor of the restaurant and common areas is Spartan, but not in a sympathetic ethnic style – inducing more the feel of a hospital or motorway service area. And the gift shop prices for local Navajo arts and crafts are absurd –  a rug the size of a doormat starting at $600 with larger ones rising to $10,000 or more. This is either a brilliant ruse by the locals or an elaborate hoax. The Indians were annihilated by US citizens – no question about it. So this is either revenge or a guilty price paid by visitors desperate to atone. Somebody must be buying it and there's nothing wrong with admiring the craftsmanship, but at these prices I won't be joining in.
The storm relents to reveal charming views of Merrick Butte and the so-called Mittens to its left, with a rainbow framing the scene. As is becoming the norm, all this is viewed from John Wayne Point, and as with so many other places, this was apparently his favourite spot. The obsession with Hollywood and celebrities continues apace. The sentiment is confirmed shortly after sunset as a screening of the film "Stagecoach" is duly projected onto the side of the hotel.
LAKE POWELL & GRAND CANYON
Watching the sun rise over the buttes of Monument Valley is really worth getting up for – 6am to see the twilight and the sun is up by 7. From where our balcony is positioned, it feels more exciting than the sunset, but that may be a fluke.
We are on the road by 8am and reach Page on Lake Powell by 11. Time zones keep shifting between state, with Utah and Arizona an hour adrift. Lake Powell was controversially created by damming the Colorado and flooding Glen Canyon, much to the annoyance of conservationists. It's still a National Park, but there isn't much to see. The town is brand new since the lake reached its full point in 1982, but there's very little to commend it. A marina with a set of car parks and a hotel a notch down from Club Med. The chicken is raw and reception is a holding bay for tours of the lake, which of course we take.
The locals are proud of the dam but in truth it's just a pile of concrete. Antelope Canyon has interesting smoothed sides caused by ancient flash flooding, and Navajo Canyon has tall sides with drippy minerals creating the feeling of a Bridget Riley painting on a grand scale. But the big news is all about human intervention. There's no character here and the work of the Navajo Nation is becoming all too apparent. Three vast smoke columns dominate the horizon –  a coal-fired power station that belches smoke and generates 5,000 jobs as well as a lot of power. Next, a vast marina full of gin palaces, for which the Navajos campaigned for 35 years. I struggle to reconcile these scenes with the mantra I have heard so often about respect for the land. More research is required but it seems all wrong to me.
We leave Lake Powell as fast as possible. It's a nasty reminder of human influence in an itinerary that otherwise mainly pays homage to nature. The Grand Canyon seems a fitting destination. Having visited the South Rim in 1979 it's a pleasure to approach this time from the north. It's a beautiful wooded scene through Kaibab Forest, interspersed with Alpine meadows patrolled by buzzards and vultures. Inevitably the odd stiff deer adorns the roadside from unfortunate collisions.
The Grand Canyon has wonderful rustic cabins and, needless to say, gobsmacking views of the canyon, ideally to be enjoyed at sunset sipping an ice cold beer. Most of the trails and viewpoints are hugely rewarding, and Bright Angel Point offers a typical example, looking a mile or more downward through the geological layers as they change colour with the setting sun.
BRYCE CANYON
From here we head to Bryce Canyon, whose eponymous discoverer described it as "a hell of a place to lose a cow." The canyon is effectively orange, and is full of improbably tall limestone pillars called hoodoos. Many are hundreds of feet tall. The extent of them is best seen from on high –  a ridge 9,000 feet high runs the length of it. But to fully appreciate what it might be like in such a landscape means getting in amongst it, which we do the following morning. The Navajo Trail (what else?) is 1.3 miles long. All very well on the way down but hard work on the way up in increasing heat. It's thoroughly worth it, putting us in between huge pillars, surprisingly interspersed with dogged pine trees clinging on to life and seemingly growing straight out of orange rock.
This brilliant scenery is in stark contrast to the disastrous facilities in Bryce Canyon City, which is in fact akin to Heston Services. The Best Western Hotel has no amenities and is equivalent to a student dorm. A ludicrous fake cowboy high street is a barn with some wild west signage selling dreadful nick-nacks, and the whole thing turns out to be a monopoly of a lady called Ruby. Time to leave, and fast.
ZION
The Mormons are everywhere in Utah, and wherever they go they name something in a biblical way, whether it's the Joshua Tree, any number of rocks that may or not look like saints, and Zion Valley. It's beautiful, no doubt, but it isn't necessarily a religious experience. It's a three-hour 100-mile trip and we enter through the stunning east side where the rocks are rounded like strawberry ice cream. The long tunnel here was made before modern US Recreational Vehicles (the giant RV motor homes), which require a ranger to guide them through the narrow space. On the west side, Springdale is a cute strip just outside the park which is our base for two nights at the Cliffrose Lodge. Activities in the park the following day are heavily influenced by that fact that it is a Saturday, and the only way into the narrow valley is using the shuttle system – a fair enough way to reduce traffic in the high season.
We head to the top where the canyon closes in on itself. The idea of wading through The Narrows is appealing, as we discover along with 500 others. With the shuttle delivering 50 more every 5 minutes, it was time to beat a retreat. We opted more peacefully for a stroll on Big Bend in front of a sheer vertical face, and a short hike to the so-called Emerald Pool, which was certainly not emerald and barely a pool. The hanging gardens advertised at Weeping Rock was little more than an expanse of dripping moss clinging on to a limestone overhang.
The park was pretty enough but not a patch on our previous experiences. Arguably the high point was an encounter with an extended family of semi-naked Las Vegans on the shuttle back from dinner. At around 9pm they hailed the bus and jumped on wearing little more than lilos. They had drifted 2 miles downstream and spent the rest of the day trying to get home. Very amusing.
LAS VEGAS
Our next stop was Las Vegas, which we approached with some hesitation, expecting a brash onslaught after the relative peace of the National Parks. We weren't wrong. This paean to Mammon and vanity rises out of the desert and is visible 15-20 miles away as we approach on Highway 15 from the east. An early glimpse of the ludicrous Las Vegas Boulevard, usually called The Strip, reveals several hotels that are entirely gold, a half-scale model of the Eiffel Tower, most of New York's icons including the Empire State and the Statue of Liberty, and much more.
This is a crucial hub on the trip though, because it is here that we trade in our old friend the Dodge Avenger (good on the flat but sadly wanting uphill), with the far more evocative Mustang Convertible. After a rather laborious paperwork session at McCarran airport we cruise away in a silver Mustang – surely a fitting way to arrive on The Strip? It is with some embarrassment that we are staying in the Paris hotel, so we are heading for the Eiffel Tower. It sports a multi-storey car park to cope with the volume of guests and visitors. The casino is effectively part of reception – not the sort of relaxed welcome one would usually hope for – and the entire ground floor is effectively a shopping mall desperately trying to emulate Paris. Faux cobblestones and streetlights make a vain attempt to create the right atmosphere, and no opportunity is lost to Franglicise any item, including Le Pizza and, brilliantly, Le Bloody Mary.
We opt for a less-than-peaceful drink in the bar where at least three different soundtracks can be heard at the same time. There's no peace anywhere, so we opt to go the MGM Grand Arena for some heavy rock – a superb double bill featuring Heart and Def Leppard. Even at checkout the following morning the gambling and shouting are in full flow. It really is time to go.
DEATH VALLEY
We are crossing state lines at a furious pace. On the way from Zion (Utah) to Las Vegas (Nevada), I noticed a wasp on my thigh whilst hurtling along at 70mph and asked Sarah if she could gently remove it. Her deft technique guided it onto our map of Utah and out of the window, along with the map. We were leaving the state anyway. Dipping briefly into Nevada on the southern edge, the journey to Death Valley means we are going to California – the eighth state on this trip as we move over the 2,000 mile mark. This is serious desert – desolate salt flats and bleak rock rolling on for mile after mile. Occasionally a frontier town emerges, and we stop at Shoshone for a break, including a visit to their museum, the only other building in town. The lady running it used to live in Bury St. Edmunds.
As we drop into the basin, descending some 9,000 feet, it's getting hotter and hotter. The thrill of the Mustang impels us to go topless, but the temperature rises relentlessly. When it hits 110 degrees we decide to close the roof. By the time we reach Badwater – the lowest point in the western hemisphere at 282 feet below sea level – it is over 130 degrees. Walking out on the immense expanse of white that is the salt lake is an eerie experience. Everything here has a cheerful name like Furnace Creek, Dante's View or the Devil's Golf Course. It's a beautiful place and highly recommended. It's strange to think that anything could live out here but there is the odd coyote and the occasional roadrunner.
After posing for some obligatory Mustang and desert road shots we head for Yosemite. Miles of further nothingness and another 9,000 foot climb eventually lead us to Lone Pine, on the edge of Owen's Lake which is, perhaps not surprisingly, dry. It's being mined for sulphites, so no respite there for the hard-pressed prospector. Highway 395 shows some of the fastest landscape changes one will ever see in 1200 miles. The impressive Sierra Nevada flanks to the left, desert becomes Alpine lushness, and we enter Yosemite from the eastern side, and cross the entire thing to arrive at El Portal on the western side. It's been a 7-hour 320-mile run.
YOSEMITE
Yosemite is a disappointment. Even with the kids back at school, the place is heaving. The valley is undoubtedly beautiful, and the view from Glacier Point rewards with angles on three waterfalls, the valley below, and the distinctive Half Dome, chopped in half by long gone glaciation. But the long run to Mariposa Grove to see the famous Sequoia trees is underwhelming. At the length of a jumbo jet and some as wide as 30 feet you would expect to be impressed, but there are far fewer than one might expect, and those with tunnels cut into them to encourage tourism in days gone by are just tragic. The Yosemite valley itself is really just a large one-way system with a series of car parks. It could be the New Forest on a good day or the Kingston bypass at night. I may be spoiled in relation to our previous experience, but this doesn't do it for me.
SAN FRANCISCO
Returning to San Francisco is an interesting experience. My last visit was in 1979 with my mate Leno – a forerunner of the gap year phenomenon. This time we make the unexceptional journey from Yosemite in the trusty Mustang, approaching from the east via the impressive Oakland Bridge. The hilly SF skyline changes fast as the fog rolls in from the Pacific. To make the last use of the car, we take the roof down and cruise the Golden Gate in both directions. In one direction it is pretty much shrouded in fog, in the other sunny, in the space of ten minutes.
Alactraz – Spanish for pelican – provides the focal point for the large bay, reminiscent of Melbourne. Sailing boats jockey with container ships for position, despite a regatta with a round the rock theme. Helicopters buzz overhead – camera crews or city tours? We drive to view the Pacific – a wild view indeed whenever I have seen it: California, Costa Rica, Chile. Surfers crack on regardless, and it's not a warm day.
Choose any pier beyond number 33 and there's fun to be had. The next morning we stroll the waterline like any other tourist. Shopping, eating, and a few beers with some live blues thrown in. The protected sea lion community on Pier 39 provides endless entertainment, the ice cream is the same as Weymouth, and the hawkers do their stuff. Our journey is ending so it's time for concluding remarks….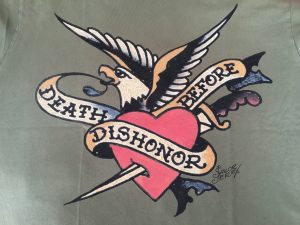 CLOSING REMARKS
A holiday can usually be calibrated by the amount of stress endured before going and the presence, or lack of it, whilst away. Flying into the USA used to be a bit intimidating but is now more relaxed. Once over the notorious yellow line – which now varies in colour – you can drive wherever you want. Chicago remains my favourite US city, with its brilliant blend of inspired architecture, pseudo-coastal feel, and the Irish/Polish/Italian cultural collision. The National Parks are beautifully run but suffer from some structural issues – Yosemite should have a limit on the number of entrants and what they do, despite the founding mantra of the parks – "for the people."
Scale is a crucial point. There are roughly as many states in the US as countries in Africa, and the span of land is vast. The idea that "All Americans would think X" is daft. Consider the cultural differences in the UK in very short distances – north or south of the river in London, Arsenal/Tottenham, Geordie, Brummie, Glaswegian, and so on. Now multiply those distances by the length and breadth of America, and a feel for varying views can be had.
Many Americans have a good attitude, and it is interesting to observe where this interacts with European guests. The most frequent are without question Germans, followed by French, Italian, and one or two Brits. Japanese and Chinese feature strongly too, with most using superb English. Occasionally the overbearing nature of the service culture rises to the top. At the dinner table, you can choose any dish you like to be met with a "Perfect!" response. "Good choice" is another annoying rejoinder. But the intention is a good one.
The overall standard of accommodation has been low. "Lodge" has too often been a weak excuse for "a bunch of breeze blocks with no facilities." What pass for service standards with a smile wouldn't get a look-in in many other parts of the world. No matter. It's been an education. The landscape has been extraordinary. Many details have gone unmentioned: the scale of the Sierra Nevada, the hummingbirds squabbling in Zion, and the bats dancing in Monument Valley.
"Guns, Girls, Lotto, Ammo" was a semi-legendary sign on the way to Bryce canyon. You couldn't make this stuff up. But as I head home, the biggest conundrum of all resides in or with the Navajo Nation. According to my information (but probably wrong), this tribe was moved from its homeland, forced to take the 'Long Walk', and shrunk to 9,000 people. Now 300,000 strong, I encounter a way of life riddled with contradictions. It is hard to reconcile the list of activities of the Navajo: sand drawings, no alcohol, a vowed respect of the land, rugs that cost $10,000, a 35-year campaign to secure a flashy marina on Lake Powell, and an outrageous power station near Page that belches smoke out of three towers, ruins the valley, and files the 'rationale'' under generating 5,000 jobs. It's either one thing or the other. Early suspicions are that the rich elite are creaming everything off the top. This view may be wrong and requires further investigation.
God bless America.