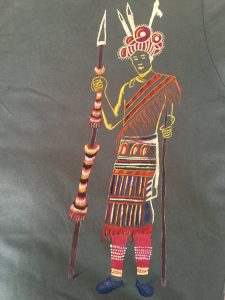 Flying into Mumbai works well. With a mini-upgrade we have the whole of World Traveller section to ourselves, which really helps on an eight-hour flight. 4500 miles later we touchdown and head for the ITC Central hotel; a massive tower in mid-town. The room is 20 floors up with a good view over town and the bar is 30 floors up. From here you can watch the ubiquitous black kites swirling over the endless construction projects. The skyline is unrecognizable from our previous visit in 2003. So is the population: 1 billion has become 1.3 billion in less than 10 years!
After some business meetings, we head out to Pune, a 2 and a half hour drive south-east. This is the breezy valley where posh Mumbaikars used to come to avoid the heat. Out of town over the bridge to Navi Mumbai and through the mountains to a city spread out along an enormous valley, and now supporting 8 million plus.
Our host Garija and his team take us out to the valleys and put us up in their guesthouse overlooking the valley. "Soon all of this will be IT park," he announces as we survey the virgin scene.
The following day we return for lunch in Mumbai at the iconic Taj Hotel, overlooking the Gateway to India, followed by a whistle-stop tour of Victoria Station (now named Chhatrapati Shivaji Terminus) and Marine Drive which is unrecognizable since my previous visit. The skyscrapers now make it look more like Hong Kong or Singapore. Then it's off early to Delhi where the airport is brand new thanks to the 2010 Commonwealth Games. Progress has its price, but being able to arrive in Mumbai and Delhi without experiencing an overwhelming smell of effluent isn't one of them.
After a slightly ludicrous 4-hour pit stop, we rise at 4am to take the 2-hour flight to Jabalpur, a charmingly rustic airport and town with livestock wandering the streets just like in days of yore. We are on the way to Bandhavgarh to find tigers. This four-hour trip used to be on a back-breaking dirt track, but as with everything now in India, things are changing. A smooth new road gets us there with no trouble on a journey that would have taken 50% longer just a few years ago.
Shauns and Pip rendezvous with all their stories of travelling in Australia, Nepal and the rest of India. Then in the morning at 5.30am we begin our safari. Sure enough, we do locate two tigers asleep in the dry grass – enough to grab some half decent memories and photos, but slightly obscured by a boundary fence since they are in the buffer zone between the park and the outside world. The previous day we had a great encounter with a sloth bear thundering through the undergrowth and pottering along the track. Plus all the usual diversions from Sambur, Spotted Deer, Langur monkeys, Honey Buzzards, Vultures and a Serpent Eagle, who had very obligingly taken up a position on a low branch close to the track.
We come away from Bandhavgarh with three tiger sightings in total, taking my tally so far to 10 including previous trips. We transfer to the Kanha National Park, a 5-hour drive away, to stay at Singinawa, which is a Sherpa term meaning 'Protectors of the Sacred Forest'. Our first run reveals a large number of Gaur (Indian bison), Barasingha (swamp deer whose numbers were down to 50 but now back up to 500), a crested hawk eagle carrying off a rat or similar, a displaying peacock, a mongoose foraging by a waterhole, numerous rollers and kingfishers, jungle fowl, jackal, wild boar, and hundreds of Langur monkeys – but no tigers.
The following morning is hard work – up at 4.15am to be early on the trail. Eventually we have some luck. Suddenly to our right, a tigress walking towards us calling for her cubs. She looks us in the eye, scent-marks a couple of trees, walks across the road behind the jeep, and then continues on her way down a man-made fire lane. The whole encounter takes 3-4 minutes, and is almost immediately marred by three jeeps thundering in from the opposite direction and shouting loudly. Loosely translated, they were shouting, "Get out of the way and let us see the *@#!ing tiger." Indians could learn a lot from the calmer approach to wildlife viewing deployed in Africa. Total silence and respect for the animal would be good. This was demonstrated further by a second encounter, during which several jeeps allowed their occupants to form a human pyramid to view a tiger in a gulley, still shouting all the while.
On the afternoon drive we saw no tigers at all, but we did have a jungle experience. A puncture pulled us up after only twenty minutes or so, in a remote part of the park. Our driver over-confidently declined the offer of help from the only passing jeep we saw, and then discovered that we hardly had the equipment to change the tyre. Even worse, he and the guide managed to get the tyre off, only for the jeep to collapse to the ground before getting the replacement on. Two locals passing on bicycles were told to send help. No one came. Darkness began to fall. Meanwhile a troupe of Langur monkeys overhead starting going nuts, and soon there was a cacophony of noise, including the strange klaxon-like alarm call of the Sambur. A leopard was passing through just by the road. It was now totally dark and we had been there for several hours. Incredibly, our driver then recalled he had a mobile in his pocket, and help was called. Without it, we would have been spending the night in a closed National Park with one of the highest tiger densities in the world. Our official park guide had no emergency procedure, and the park staff weren't interested. We were finally relieved at 8pm, two hours after sunset, and with a four hour wait in total.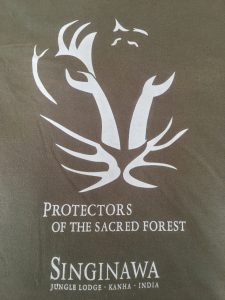 The following day we quit the scene, taking the 5 hour drive to Nagpur, a massive sprawling ugly city to the South. We moved swiftly through the cattle-herding country, over the mountains, and into endless urban sprawl. The quantity of lorries on these roads is truly staggering – we saw thousands. Nagpur airport looks impressive, promising much but delivering little. Our safari has been an overall success, yielding five tiger sightings in seven drives. The wacky races element and lack of calm viewing is a frustration, and something that India really needs to look at. We return to Mumbai, home of the charmingly named Easy Vipe toilet paper, en route to Goa for the final leg of the trip.
The Leela Kempinksi in South Goa's Mobar provides an opulent finale to a varied trip – a beach experience to round off the urban and jungle elements. En route, breaking news is the death of Osama Bin Laden, and suddenly the sky is full of Indian jets.
The trip has taken in many facets of India life. Comparing notes with a visit in 2003 is revealing: the population has increased by the size of the USA in a decade. Infrastructure has improved exponentially, as evidenced by thousands of miles of new roads, better vehicles, more airlines, and early evidence of a Mumbai Metro. The rich-poor divide is probably larger than ever; with many nouveaux-riche Indians showing scant regard for their fellow man. Corruption remains rife, despite valiant efforts to root it out, and various exposés involving government ministers. Town planning seems non-existent, with Mumbai in particular completely dysfunctional. There appears little control over the thousands of lorries that choke the roads, and laughable posters declare, "Welcome to the Green Zone" over static traffic and belching smoke.
But there is much to admire: diverse landscapes and charming people, almost always the ones who do all the work. The next big challenge is to control the population explosion and offer a better quality of life more evenly spread. Over half the Mumbaikars live in slums, which can't be right.
***
One final anecdote that sums up India – checking into the Peninsular Grand in Mumbai we found ourselves in a suite decked out like a hooker's boudoir – neon lights, leather and leopard skin, and a toilet with glass walls.
We went to the bar for a snack and a glass of wine to be told that the whole state had decreed a dry day so, no, we couldn't buy alcohol. After a bit of gentle persuasion and the production of passports to prove we weren't Indian, we succeeded in procuring a bottle. It wasn't very nice, so we decided to go for another, but this time in the privacy of our room.
We were perfectly happy to take it away ourselves, but the maitre D, a very precise man with an extremely high voice, insisted on bringing it up to our room. When the doorbell rang, a scene unravelled that could have been written by Peter Sellers. He had brought his trainee, and after a great ceremony presenting the bottle, discovered they had no bottle opener so retreated back to the bar.
When they came again, the eunuch-infused dialogue went something like this:
"Madame, you want penis?"
Sarah declined the peanuts.
"You smell cock?"
She decided not to smell the cork.
"Madame, I not happy till you completely satisfied."
When they left we laughed for ten minutes solid.