Cancun, Maroma Resort, upgraded to sensational villa due to an American wedding – no complaints there then.
Zip lining in rain forest, start gently, spinning around and braking hard, bike ridges, Shaman purification ceremony, smiling Canadian with big ears, exploring cenotes, swimming, exfoliating, optical illusions and water depths.  Mud bath, deep down catfish and turtles.
Whale sharks, 30 feet long, close to sunburn taking two hours to find them.  Contoy Island.  Sarah can't see it – it's a full field of vision.  It's coming straight towards us.  Shaunagh screams through a snorkel – the first time I have heard such a  sound. Dolphins, rays, reef snorkelling, large hermit crab, parrot fish.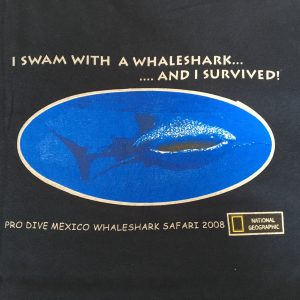 Chechen Itza, one of the Seven Wonders of the World.  Nothing on the road for 150 miles, except for falcon hitting the windscreen.  Sacrificing children, carving skull images on the burial tomb, priest puts the ball through the hoop, extraordinary acoustics, 23 types of limestone, iguanas, serpents head augmented by zig zag body on spring and autumn solstice at dawn and dusk, clap and falcon call at main temple, ritual slaughter block, Chak Mool, the red jaguar with jade inlay, cenote with bodies and jewels, large masks, Yucatan = I don't know your language.
Meet the dolphins, hands out, kiss and smile, splash and they splash back, hug and hold, grab a fin on either side and get a dorsal ride, foot push gets you standing up, pummelling the soles, sing and wave goodbye.